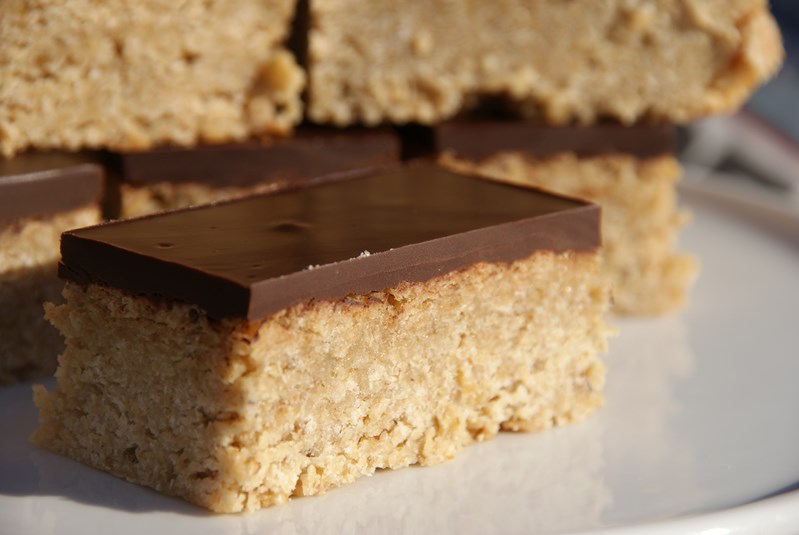 I know I've done flapjack before but this one is a bit different, its a thick buttery fudgy type bar flapjack, like you might pick up when you're out and about.  Great big slabs of flapjack with a good old layer of chocolate on the top.
The magic ingredient is the condensed milk, just don't think about the amount of butter and sugar that goes into these and you'll be fine 😉
And if you were after a traditional kind of flapjack, including a yoghurty top – you'll find my recipes here and here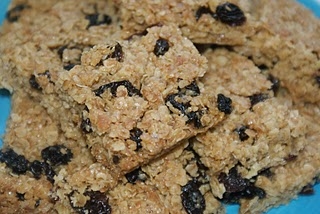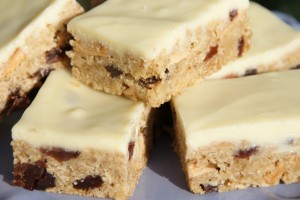 Ingredients:
225g caster sugar
4 tbsps golden syrup (80g)
250g butter
200g condensed milk
450g rolled oats
Topping
250g dark chocolate
25g butter
Preheat the oven to 160c(fan)/180c/Gas Mark 4.
Line an 8 x 8″ tin with baking paper.
Melt together the butter, caster sugar and golden syrup – just heating it gently until the butter has melted and you can't feel the grains of sugar in it.  You'll need a fairly large pan to get the oats in later 😉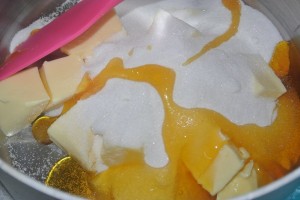 Take it off the heat and stir in the condensed milk. (Even though I hate to say it, because its way more expensive – squeezy bottle is definitely the way forward)
Now in with the oats and give it a good mix up.
Tip it into the tin and level it out as best you can.
Now bake it in the oven for 20 minutes just until the top is very lightly golden.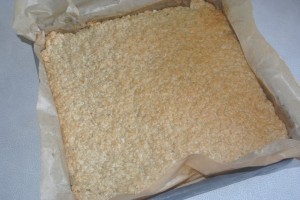 Leave it in the tin to cool completely.
For the topping melt together 250g dark chocolate and 25g butter and stir until even.  (You can cover it with milk choc if you prefer but don't add the butter it can cause it to split)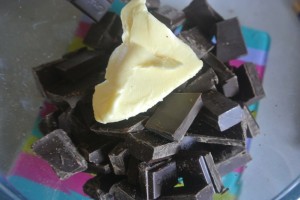 Pour it over the top of the cooled flapjack and tilt the tin just to level it.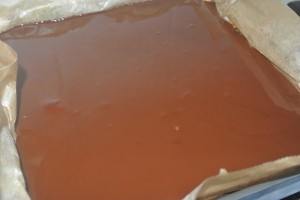 Let that set then cut it up into bars.    Mmmmmmmm!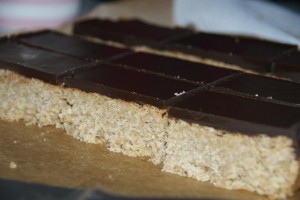 Flapjack Bars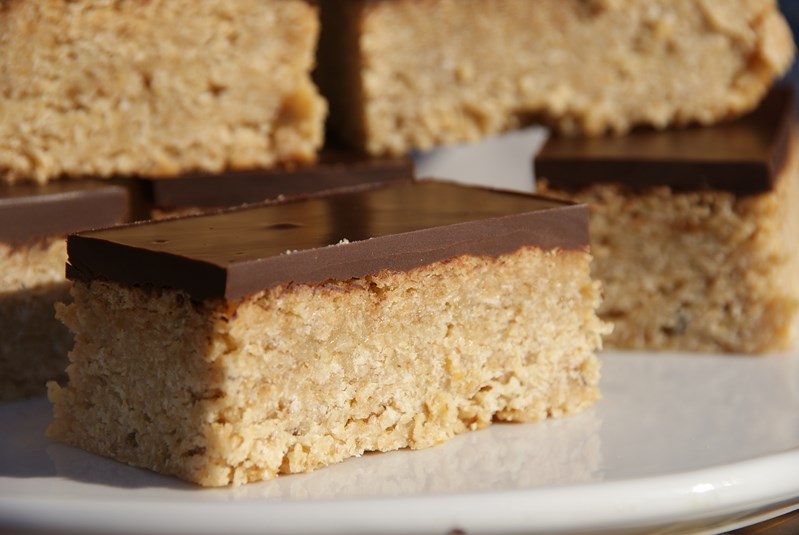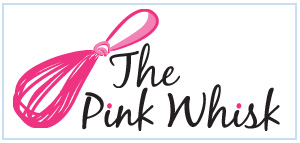 Ruth Clemens, Baker Extraordinaire
Meet me down the aisles of The Pink Whisk Shop – for all sorts of cake decorating and baking delights!