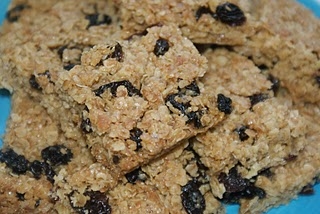 It's good to have some fail safe recipes you can refer back to when you need to bake but don't have much time.  This flapjack recipe comes from my Great Grandmothers recipe book – just to prove that the old ones are sometimes the best!
Ingredients:
160g butter
115g demerara sugar
1 tsbsp golden syrup
240g porridge oats
115g extras (optional)
raisins or any combination you fancy – nuts, raisins, dried cranberries – mix it up and use your imagination, see what's lurking in the cupboard and use it up.
Preheat the oven to 160c Fan/180c/Gas Mark 4.
Grease a 7 x 7″ baking tin.  Don't worry too much if you don't have the right size tin, I'll show you one of my little tricks in a minute!
Add the butter, demerara sugar and syrup to a pan and heat gently until all the sugar has dissolved.
Remove from the heat and add to the pan the oats and any fruit/nut/extras you are using, give it a good stir.  You will need a solid wooden spoon as the mixture is fairly stiff.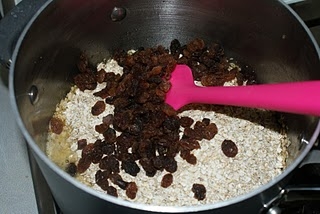 Tip the mixture into your prepared tin and flatten down with the back of spoon to level.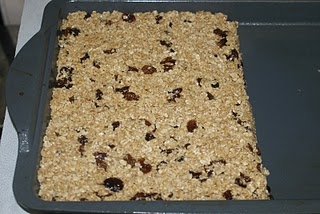 You can see here I couldn't find the right size tin so I've used a larger baking tray.  Take a piece of foil and fold it into a long thin strip.  Fold it so that it sits against the edge of the flapjack in the tin.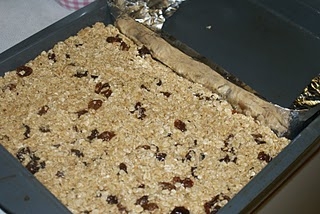 Then using a suitable size oven proof dish use it to weight down the foil and keep it in place.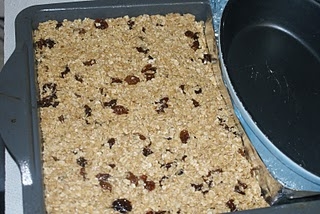 This little trick works with firm recipes like flapjacks and biscuit bars that aren't going to ooze everywhere.
Bake in the oven for 20 minutes.  The top will be barely coloured and will still look very soft but don't worry it will firm up as it cools.  Don't be tempted to bake it a bit longer as the flapjack will go hard and tough on the old teeth!
Remove from the oven and allow to cool for a couple of minutes, after which you will need to carefully cut it into pieces.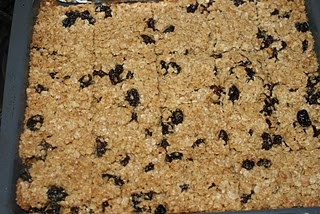 Leave in the tin to cool completely.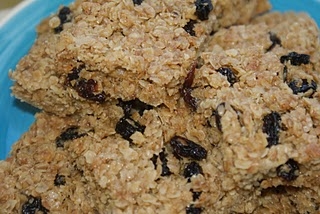 Flapjack – all kinds of ways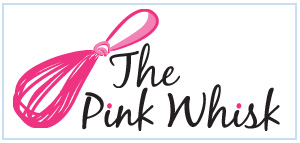 Ruth Clemens, Baker Extraordinaire
Finalist on BBC2 The Great British Bake Off 2010