Get yourself a good Sugarpaste Rolling Pin!
This one may seems a bit daft, but how many of you are covering cakes with a regular old rolling pin?  Chances are its a wooden one and you're finding it a bit on the short side?  Sugarpaste rolling pins are super smooth and designed to be non-stick, they really are much better to work with than a regular kitchen rolling pin and mean that your sugarpaste is far smoother before it even makes it's way onto the cake.
Get yourself a dedicated sugarpaste rolling pin,  the longest you can afford (find them here in The Pink Whisk Shop).  Put it on your birthday list or treat yourself.  Covering cakes is a whole lot easier with one of these lovelies!
And once you've got it, you need to look after it.  Don't go ramming it in an already full cupboard you need to protect it from bumps and bangs.  If you're a little bit sewing handy get yourself a tea towel.  Make a pocket in one of the long sides, measuring it around your rolling and stitch at either end of the pocket.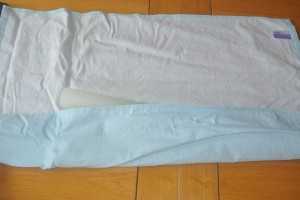 Sorry, perhaps I should have got the iron out for this pic 😉
Sit the pin in the pocket and roll it up, it'll keep that rolling pin safe and snug and it can be jammed put in the cupboard without a worry!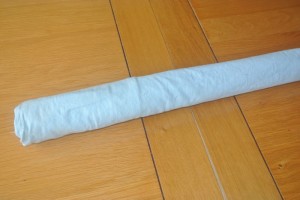 You don't have a sugarpaste rolling pin yet?  Fancy winning one?
I've got 2 x 20″ sugarpaste rolling pins worth £25.50 each to give away courtesy of The Pink Whisk Shop!
To enter:  Leave a comment on this post telling me what other bit of kit is on your cake decorating wish list and you'll be in with a chance of winning one of the rolling pins (facebook and comments emailed to me do not count – you have to come to the website to leave a comment).  Giveaway closes at 5pm Friday 10th May 2013.  Open to UK residents only.  Only one valid entry per person. 2 winners will be chosen at random from all the valid comments received shortly after closing and will be contacted directly.
****COMPETITION IS NOW CLOSED*********
 The two winners of the Sugarpaste Rolling Pins are
Kristina from  Doncaster and Michelle from Hoddesdon  who  have been contacted directly and will be receiving their prizes shortly!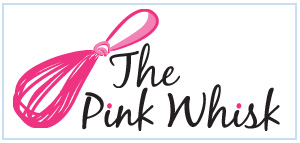 Ruth Clemens, Baker Extraordinaire
Meet me down the aisles of The Pink Whisk Shop – for all sorts of cake decorating and baking delights!