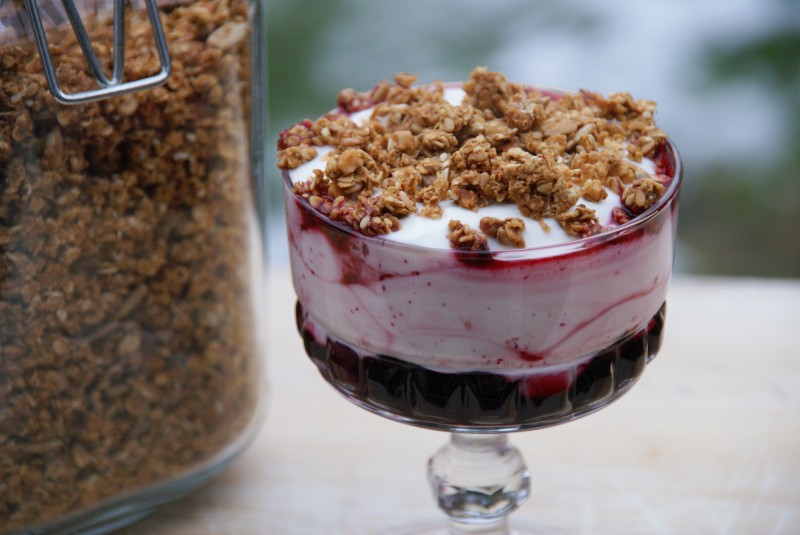 If you think of Granola do you think dry crunchy boring stuff?  How wrong you'd be – I'm eating this stuff by the handful and really have to stop myself for going back for more .  Try making your own, you won't be disappointed!
Oh, and did I say it's dead easy too?
Ingredients:
400g rolled oats
25g sesame seeds
60g sunflower seeds
20g golden linseed (you can find these in the supermarkets now on the baking aisle, with the nuts!)
50g chopped almonds
80g light muscovado sugar
pinch of salt
4 tbsps runny honey
2tbsps vegetable or sunflower oil
1 tsp of vanilla bean paste (or the seeds scraped from 1 pod)
200g apple puree (from approx 2 cooking apples see below for how to)
Makes approx: 700g
Preheat the oven to 130c (fan)/150c/Gas Mark 2.
Place all the dry ingredients in a big bowl and stir it up to mix.  My recipe uses sunflower seeds and chopped almonds (because that's what I can sneak past my boys)  You can add in small handfuls of flaked almonds, chopped pecans, pumpkin seeds just add your favourites in as extras. (If you want to add dried fruit then it's best to stir it through after baking the granola just before storing).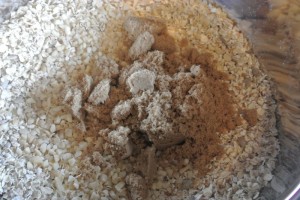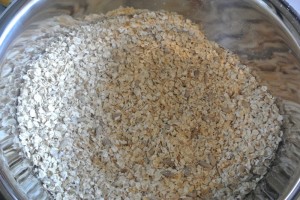 There's lots of recipes out there for granola but using your own apple puree is definitely one step I wouldn't miss out.  To make your own peel, core and chop the cooking apples and place in a pan with 1 tbsp caster sugar and 2 tbsps water per apple, heat gently, stirring often until the apple has softened completely.  You can blend it with a stick blender but I tend to push it through the sieve to remove any lumps.
Mix together 200g of your apple puree, (the rest can be frozen for serving up with roast pork, adding to an apple pie, or indeed eating with yoghurt and granola!  In the fridge  it will keep for 5 days) plus the honey, oil and vanilla bean paste and stir.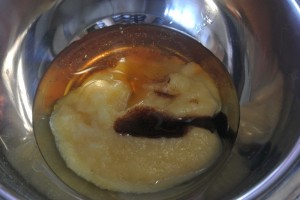 Add the wet ingredients to the dry and mix it up again.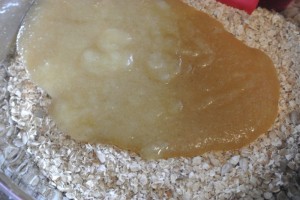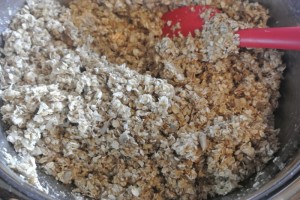 Divide the mixture between two baking trays and spread it out.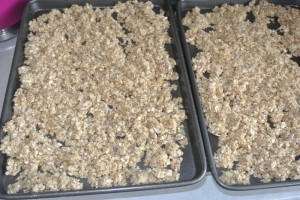 Bake the trays for 15 minutes at a time before removing from the oven, tossing and stirring with a spatula, breaking up any huge chunks but remember not to make it too fine, you need to leave some clumps in there, then it's back in the oven for another 15 mins.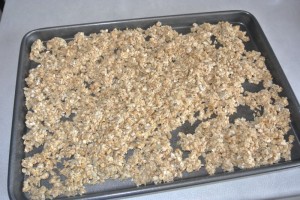 Repeat the baking in 15 minute bursts until the granola is nicely golden and toasted – remember to turn in the pieces from the corners of the tray to the centre as these toast faster than the rest.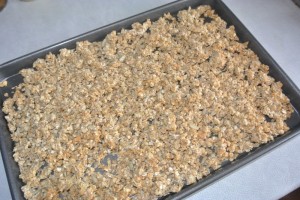 It takes from 45 minutes – 1 hour 15 minutes to toast them to a golden colour – on touching you will still feel a little dampness but that should dry out completely as the granola cools.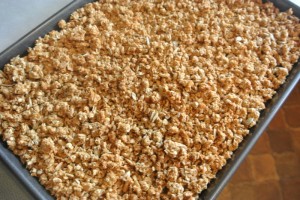 Allow it to cool fully on the tray before storing it in an airtight container and serving up as you wish!  Yoghurt and fruit,  by the handful, mixed with choc chips as a snack (can't let the boys see me doing that – good job they don't read the blog!)
I promise you, your jar of Homemade Granola won't last long!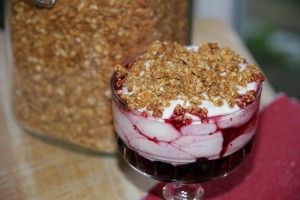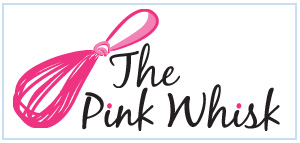 Ruth Clemens, Baker Extraordinaire
Meet me down the aisles of The Pink Whisk Shop – for all sorts of cake decorating and baking delights!