This is a great biscuit recipe, one that doesn't need chilling and barely spreads.
Perfect to make biscuits for decorating!
 Ingredients:
220g butter, softened
200g caster sugar
1 tsp vanilla bean paste
1 egg, large
425g plain flour
Makes approx 30 biscuits.
Super easy too!  Preheat the oven to 180c (fan)/200c/ Gas Mark 6.
Cream together the butter and sugar.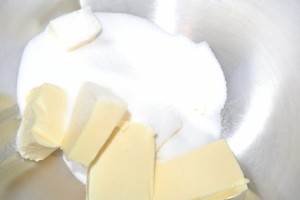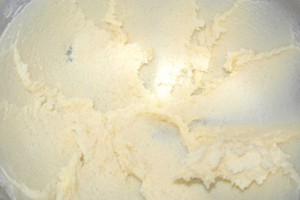 Add the egg and the vanilla bean paste and beat well.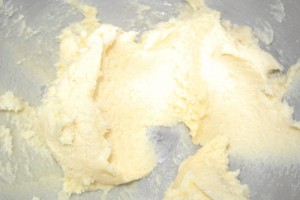 Add the flour and work together into a dough.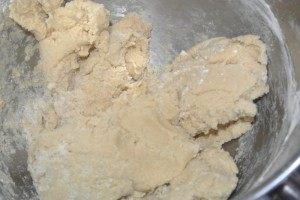 Divide into 3 portions.  Working with one at a time lightly flour the worksurface and gently knead the dough until it is smooth and pliable.  If it feels very sticky add a scattering of flour and knead to work it in, you can repeat the adding flour until it just loses it's stickiness.
Roll it out, making sure that it's not sticking to the worksurface by keeping it very lightly floured.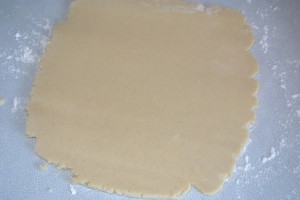 Cut out your biscuits with your chosen cutter and transfer to a lined baking tray.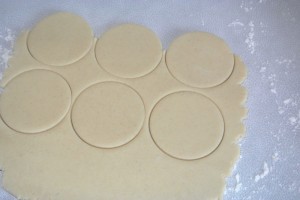 Repeat with the remaining portions of biscuit dough.
You don't have to use it all at once but this dough doesn't like it much in the fridge and will soon take on a grey tinge.  Instead wrap it well in clingfilm and freeze right away. Defrost and allow to come to room temp as and when you need it.
Bake in the oven for 8- 10 minutes (depending on the size of biscuits, if you're making huge ones they will obviously take longer) until the edges are lightly golden brown.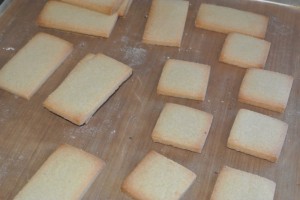 They haven't magically changed shape in the oven – photography failure on the round biscuits!
Allow to cool on the tray for 5 minutes before transferring to a wire rack to cool completely.
In an airtight container they will stay fresh for upto 1 week or can be frozen for upto 3 months once baked.
Remember when you're making round biscuits to stop them pulling out of shape as you transfer from the worksurface to the tray to peel away the dough around the cut out shape and lift using a palette knife.  If you pick them up with your fingers then the side you grasp hold of to lift it will generally pull giving your circle more of an oval.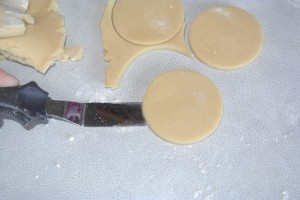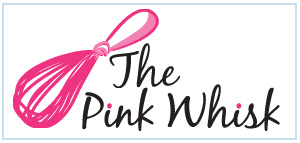 Ruth Clemens, Baker Extraordinaire
Meet me down the aisles of The Pink Whisk Shop – for all sorts of cake decorating and baking delights!