Yes!  It's that time of year again!  Are you ready for The Pink Whisk 12 Days of Christmas?
Here's a look at previous years so you know which way we're headed….
and, you know I love a fabulous competition don't you?!
Well do I have a prize up my sleeve for you….12 of you in fact!
How would you like to come on a Baking Masterclass with me?
I am running a course filled with a days baking fun, tips and knowhow, but you can't buy yourself a place oh no, you have to win one.
I wouldn't be able to hold the course without the very generous help of some fab brands I have the pleasure of working alongside with – please show them some loveliness too and take a minute to give them a visit…

Kenwood is a trusted brand that is synonymous with cooking excellence and valued for its quality and durability.  Create passion in your cooking and baking using a Kenwood Chef or kMix.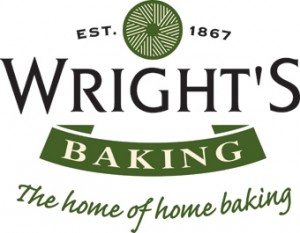 At Wright's we specialise in making the very best quality flours and mixes for your baking. All made by a family business with 147 years milling know how.
Persil's new lighter and brighter washing up liquid will make light work of pots and pans this Christmas giving you sparkling results every time. Designed to compliment any kitchen, choose from Orange Crush, Lemon Burst, Apple Fizz and the limited edition Warm Spice.
So you want to know all about the prize?  The course will be held for the day on Saturday 8th March 2014 at Catton Hall, South Derbyshire the home of Seasoned Courses, run by me for a class of 12 of you lucky winners.  It's a money can't buy opportunity!
It's hands on, covering lots of different sorts of baking and I'm willing to factor in anything the winners specifically want covering, it'll be a real tailor made day and not to mention you'll be going home laden with treats.
How to win yourself a place – There'll be a competition entry post each day of the 12 Days, containing the entry app, from the 1st to the 12th December 2013 and you can enter each day to maximise your chance of winning a coveted place.  One valid entry only per person per space available.  One winner for each space will be chosen at random from all the eligible entries received after the competition closes at 9.00am (UK) on Friday 13th December 2013 and the winners will be notified directly.  The prize is non-transferable unless by prior agreement with me.  Open to residents worldwide.  Travel and accommodation costs incurred are not included.  Full Ts and Cs can be found within the competition apps each day.
For more information on Seasoned Courses and to see the many courses they offer, including baking with some other well known GBBO faces visit www.seasonedcourses.com
I'll see you tomorrow when it all kicks off!
Ruth
XX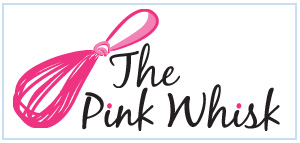 Ruth Clemens, Baker Extraordinaire