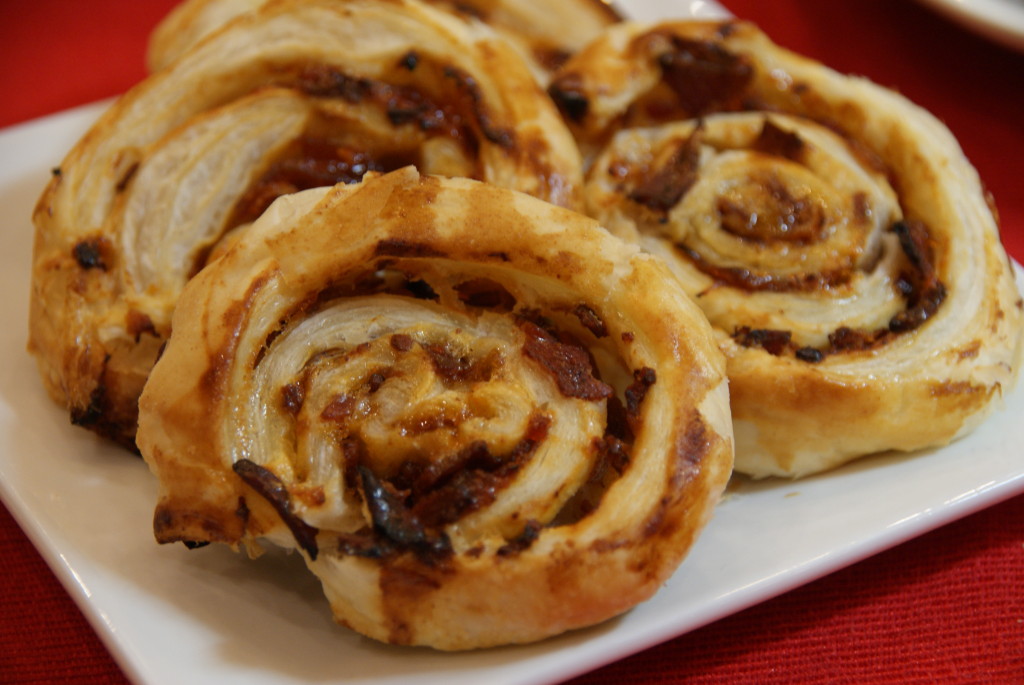 Time to break up this sweet sweet fest with something for the savoury lovers!  These crispy bacon and tomato scrolls are perfect for nibbling on whilst you put the finishing touches to the Christmas tree, wrap the presents or indeed sharing with guests.
You can make them now up to the slicing stage and freeze until you need them, then just bake them off when you're ready to serve.
Ingredients:
1 x block of Puff Pastry – make your own using the recipe here or a shop bought pack if you're looking to save time.
1/3rd of a 325g jar of good tomato chutney
1 x 240g pack of streaky bacon
1 egg for egg wash
First you will need to crisp the bacon, lay it out on a baking tray lined with foil and preheat the oven to 180c (fan)/-200c/Gas Mark 6.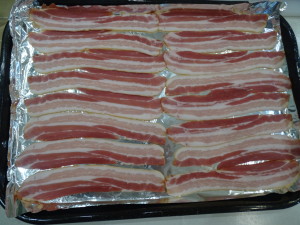 Bake it in the oven for 8-10 minutes until just crisp.  Lay the rashers on kitchen paper to drain and cool.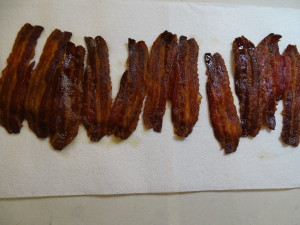 Turn the oven up to 200c (fan)/220c/Gas Mark 8.
Roll out the puff pastry into a large square approx 40cm x 40cm.
Spread the tomato chutney all over the surface of the pastry.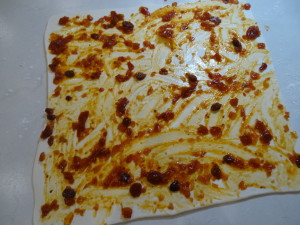 Take the cooled crisped bacon and crumble with your hands all over.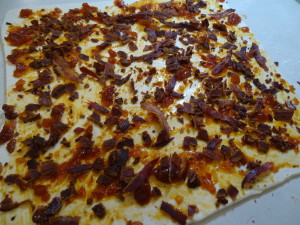 Starting at one side roll up the pastry so it forms a long sausage.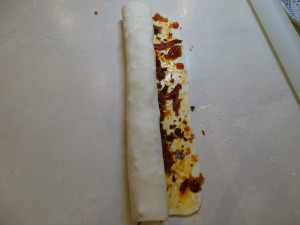 Trim the ends neatly with a sharp knife and cut the sausage into 1.5cm slices.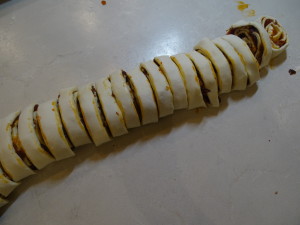 Set the slices onto baking trays lined with non-stick baking paper, spacing them well to allow for them spreading on baking.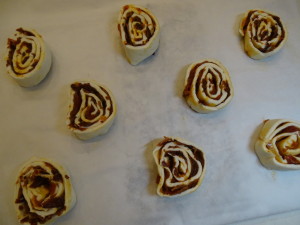 Brush the tops with egg wash and bake in the oven for 12 minutes until golden.
Serve warm straight from the oven.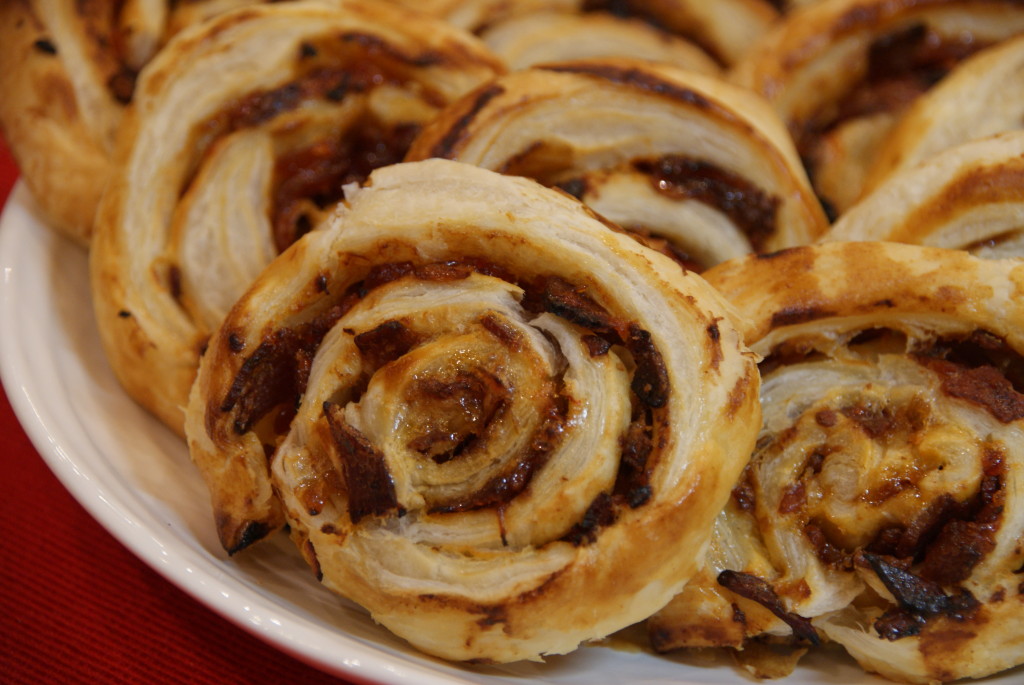 Ruth Clemens, Baker Extraordinaire