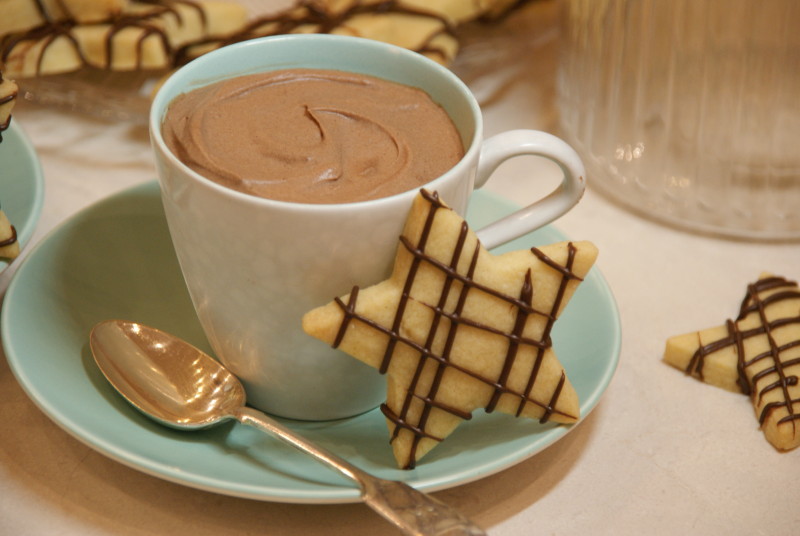 Have you planned your Christmas desserts?  You might need to squeeze these in somewhere – a simple luscious Baileys Chocolate Mousse and Shortbread Stars.  If you need desserts to serve to Mums to be and the elderly (check and check) then you'll need to avoid uncooked eggs and this little mousse is a great way to do just that!
Here are the how to's for the Baileys Chocolate Mousse and Shortbread Stars.
Ingredients:
Baileys Chocolate Mousse
325ml double cream
125ml Baileys (Irish Cream liqueur)
100g icing sugar
30g cocoa powder
2 gelatine leaves
60ml boiling water
Shortbread Stars (makes approx 20)
125g butter, softened
50g caster sugar
100g plain flour
75g rice flour
100g dark chocolate
Notes:
Each mousse is approximately 150ml and the recipe makes 4 servings, a total of approx 600ml.  Depending on the size of pot you are using you make need to increase the quantities.  Measure the volume your dishes hold to be sure before you start!
If you want a virgin version then replace the Baileys with chocolate milk.  The recipe does include gelatine but if you want a veggie version then simply leave it out, adding only the boiling water.  The mousse will be much more soft set but wanted to include that option for you.
Method:
Soak the gelatine leaves in a bowl of cold water and set to one side.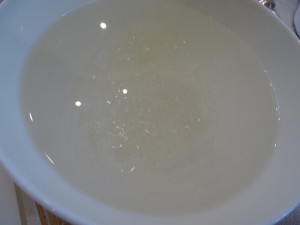 Add the double cream to a large bowl.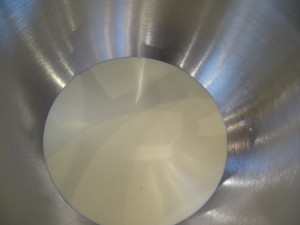 Combine the icing sugar and cocoa powder in a small bowl mixing it up evenly and add to the cream.
Whip the cream mixture.  It will thicken super quickly, don't worry, at this stage it can look like you've ruined it!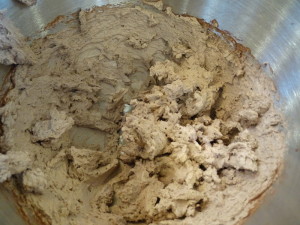 Leave this to one side for a moment.
Drain the gelatine leaves and place in a small bowl.  Add 60ml of boiling water and stir until completely dissolved, allow to cool a little.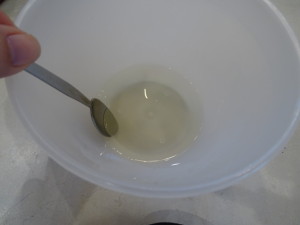 Now back to the cream mixture, pour in the Baileys and the gelatine/water mixture and whisk until the mixture is even and forms soft peaks.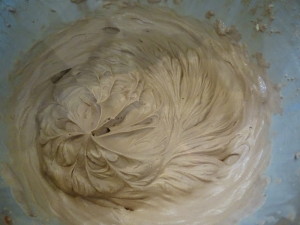 Spoon the mousse into your dishes swirling the tops with the back of a spoon and set in the fridge for an hour to chill.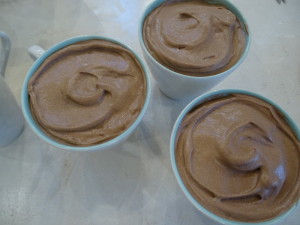 For the shortbread stars  preheat the oven to 160c(fan)/180c/Gas Mark 4.
Cream together the butter and sugar until well combined.
Add the flours and work in until the mixture is crumbly.
Using your hands lightly gather together the dough, kneading gently until even.
Now you need to roll it out, working in smaller portions of dough, on a lightly floured work surface, I was testing out a new rolling pin – a Gefu Exact Rolling Pin which guarantees an even thickness rolling everytime – You can see a review of the pin just here.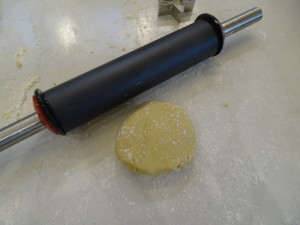 Roll it out to approx (or exactly!) 6mm , cut out star shaped biscuits and set them onto a lined baking tray.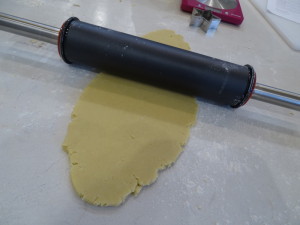 Bake them in the oven for 10-12 minutes until just starting to turn lightly golden at the edges.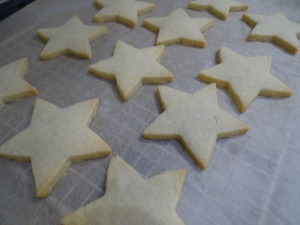 Cool for a minute or two on the trays before transferring to a wire rack to cool completely.
Once the biscuits are cooled melt the dark chocolate and place it in a disposable piping bag.  Snip off the end and drizzle generously over the biscuits.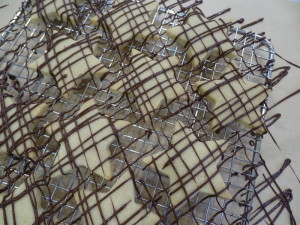 Leave for the chocolate to set and then serve alongside your Baileys Chocolate Mousses!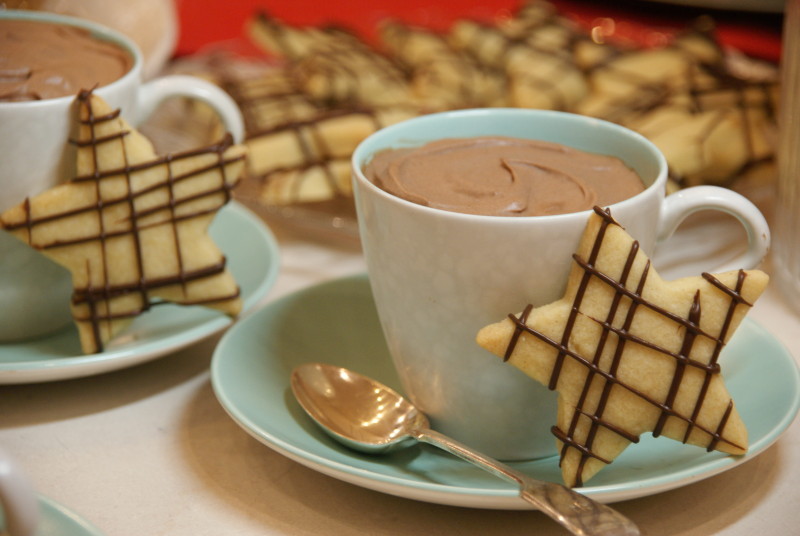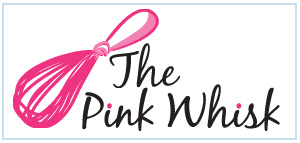 Ruth Clemens, Baker Extraordinaire