Cinnamon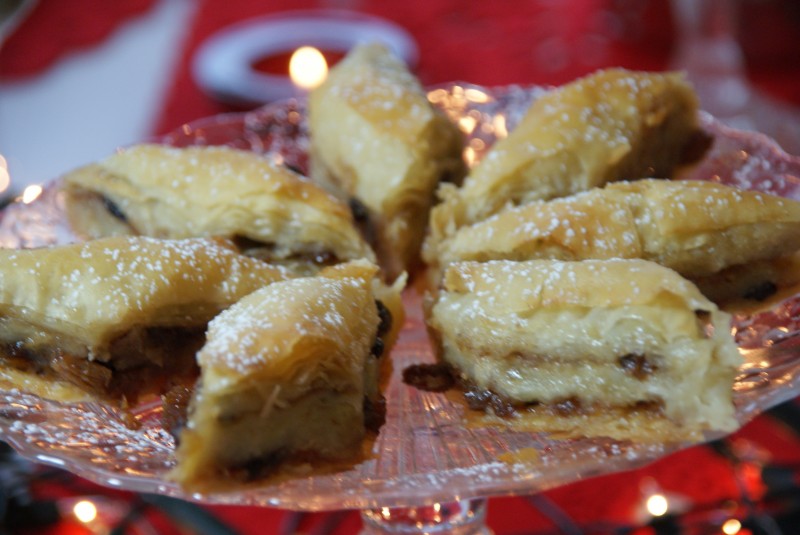 A new twist on a Mince Pie – Mincemeat Baklava!  No sorry, I'm not making my own Filo, it's Christmas time for goodness sake and I'm just a little bit busy.  Ready made Filo is what it's all about!
Ingredients:
2 x pkts Filo Pastry
1 x jar of Mincemeat
175g melted butter
200ml water
200g caster sugar
80ml honey
2 cinnamon sticks
2 star anise
5 whole cloves
Makes: 1 x 8" square tray of Bakalava

…
Read more...