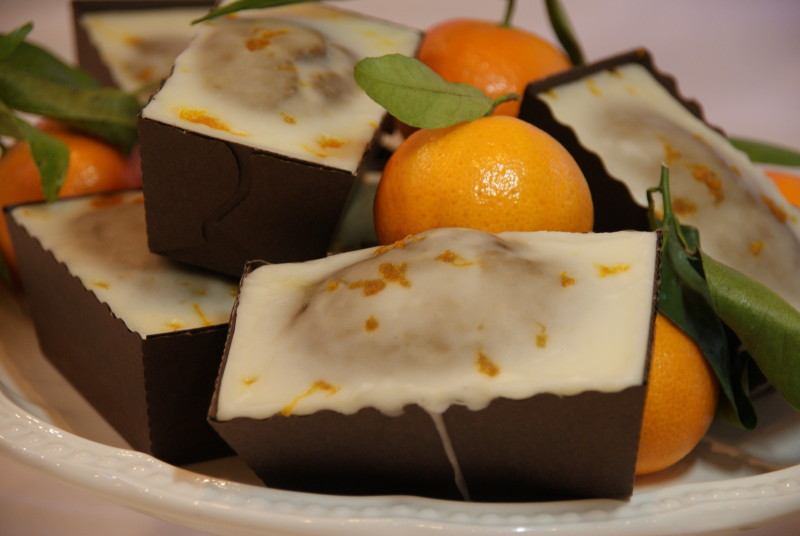 Little treacle loaf cakes with punchy Christmas Spice, a quick and easy recipe to share with your friends and family.  They're egg free too, don't worry I haven't missed them out of the ingredients list.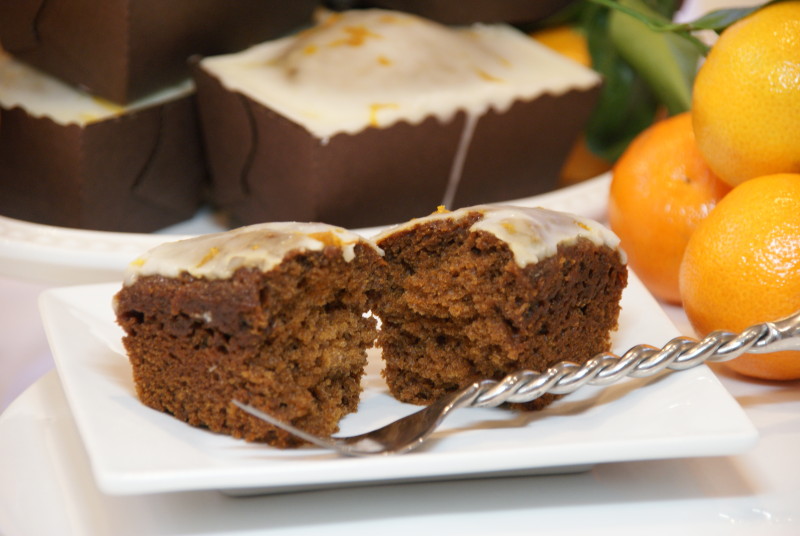 Ingredients
90g butter, softened
90g caster sugar
250g plain flour
¾ tsp baking powder
¾ tsp bicarbonate of soda
1 tsp mixed cake spice
1 tsp cinnamon
½ tsp ground cloves
Zest of ½ orange
110g treacle
110g golden syrup
200ml boiling water
To ice
175g icing sugar, sifted
2-3 tbsps orange juice
Zest of ½ orange
Makes: 9
Method
Preheat the oven to 160c (fan)/180c/Gas Mark 4.
In a large bowl combine the butter, caster sugar, flour, baking powder, bicarbonate of soda, spices and orange zest.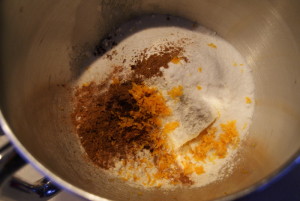 Add the treacle, golden syrup and boiling water.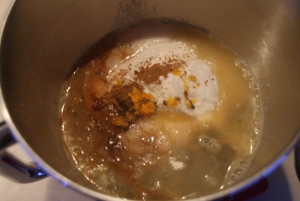 Mix it well to smooth batter.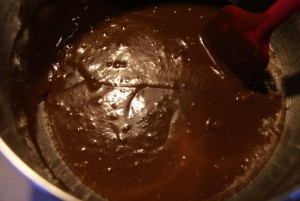 Fill the mini loaf cases ¾'s full, it's neater to pour the batter in from a jug. (You can of course bake them in regular paper cupcake cases)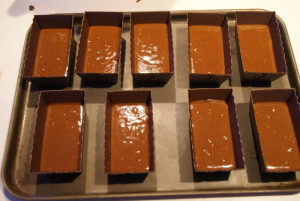 Set them onto a baking tray and bake in the oven for 22-25 minutes until springy to the touch.
Transfer to wire rack and allow to cool.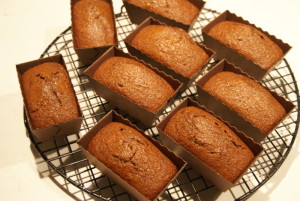 Mix together the icing sugar with 2-3 tablespoons of orange juice and spoon over the tops of the loaf cakes.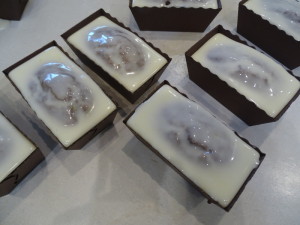 Grate the last ½ of the orange zest over the icing and allow to set.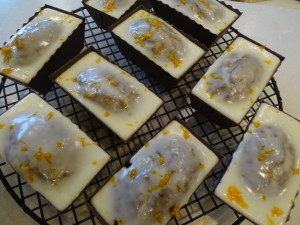 Serve.
Treacle Spiced Loaf Cakes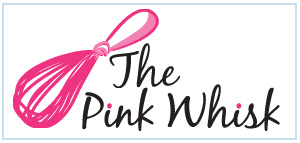 Ruth Clemens, Baker Extraordinaire