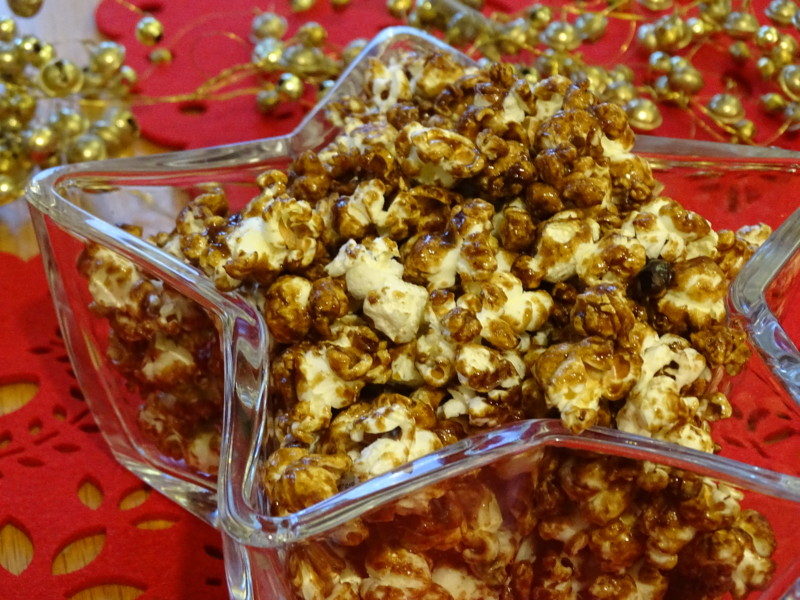 I'm sure I've mentioned my family popcorn addiction in the past so this festive gingerbread version is going down a storm here!  Christmas Movies and a big bowl to share is just what we love at this time of year.
Ingredients:
125g popping corn
1 tbsp vegetable or sunflower oil
115g butter
100g soft brown sugar
1 tbsp golden syrup
1 tbsp black treacle
2 tbsps water
2 ½ tsp ground ginger
1 tsp ground cinnamon
2 tsp milk powder (optional but does add a lovely creamy gingerbread latte type of taste)
Begin by adding the oil and popping corn to a large pan with a lid.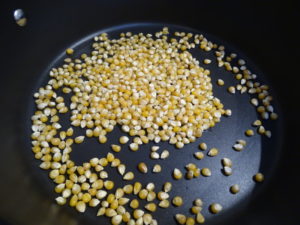 Heat until the corn pops, take it off the heat once the popping stops!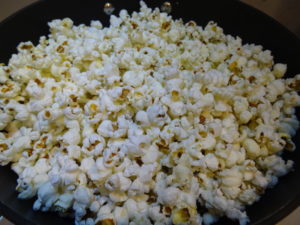 Line a large roasting tin with foil and then non stick baking paper – or use 2 disposable foil trays.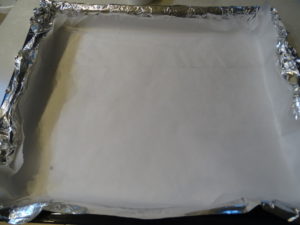 Tip the popped corn into the tin.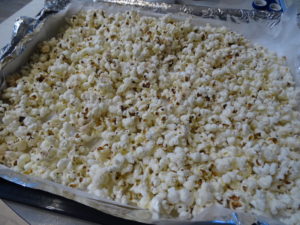 In a small pan gently melt together the butter, soft brown sugar, syrup, treacle, water, ginger, cinnamon and milk powder, stirring until well combined.
Turn down the heat and simmer gently for 5 minutes.
Preheat the oven to 120c(fan)/140c/Gas Mark 1.
Take the gingerbread caramel mixture off the heat and pour over the popcorn.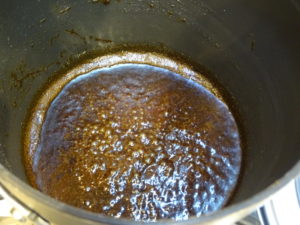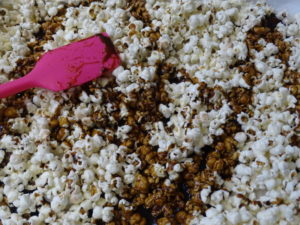 Using 2 spatulas turn the corn to coat it all well.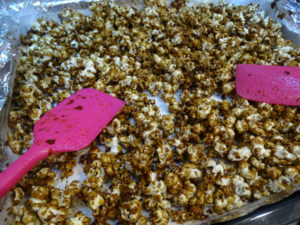 Now into the oven for 45 minutes in total, every 15 minutes take the tray out of the oven and turn the popcorn with your spatulas, then back into the oven.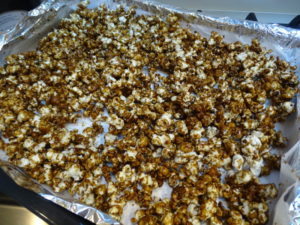 Once the 45 minutes bake time is up take it out of the oven , as it cools keep turning, splitting up any clumps of popcorn that are stuck together.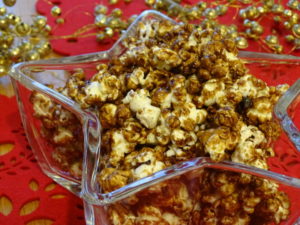 Now it's time to dig in!  Great eaten just warm or once cooled store in an air tight container for upto 1 week.  And, if you're a popcorn fan like me, then you won't go wrong with my toffee popcorn recipe or go all out and bring some vintage vibes with a retro popcorn machine, I'm hoping Father Christmas has it on my list 😉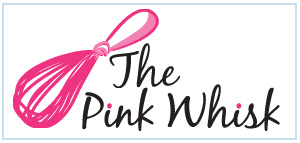 Ruth Clemens, Baker Extraordinaire