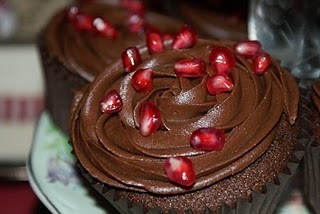 These are a delicious new take on the chocolate cupcake.
The addition of pomegranate adds a subtle fruitiness and gives the chocolate a new edge.  Star of the show are the pomegranate seeds sprinkled on the tops glistening like jewels. (I'm a sucker for glitter!)
Ingredients:
Cupcakes
165g butter
300g caster sugar
3 eggs
70g self raising flour
200g plain flour
1tsp bicarbonate of soda
70g cocoa powder
300ml pomegranate juice
1tbsp vinegar (normal malt is fine)
Frosting
200g dark chocolate
200ml double cream
250g icing sugar
1 tbsp pomegranate juice
Pomegranate arils to decorate
Makes 18.
Preheat oven to 180c/160c Fan/350F/Gas Mark 4.
Cream together the butter and sugar.
Add in the eggs gradually adding in a little bit of the flour at any sign of curdling.
Sift in the flours, cocoa and bicarbonate of soda and mix in well.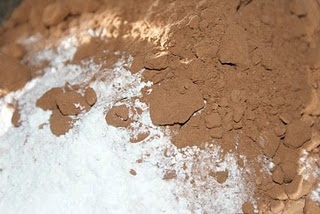 Lastly mix in the pomegranate juice and the vinegar.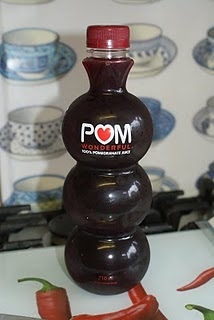 Fill each muffin case 2/3rds full.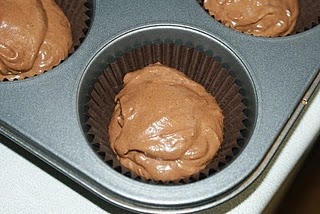 Bake in the oven for 20-25 minutes.
Remove from the oven and allow to cool on a wire rack.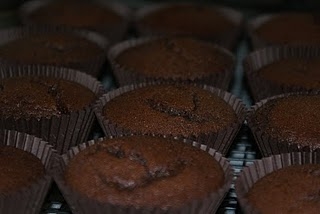 Meanwhile make the frosting.  Chop the chocolate into small pieces and set to one side.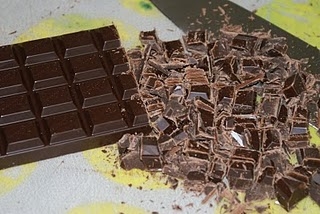 Heat the double cream in a pan till just under boiling point.  How do you know its just under boiling point?  The truthful answer is I don't exactly know but I take it off the heat just as bubbles start to appear at the edge of the pan!
Tip the chocolate into the hot cream and allow to stand for a couple of minutes.  The chocolate will have started to melt in all on it's own.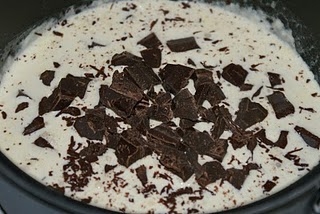 Now give it a good stir until you have a wonderfully glossing chocolate ganache.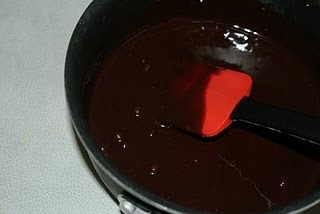 Finally mix in the sifted icing sugar and pomegranate juice, you may well have to give it a really good beat to get rid of any lumps.  (This is where my electric mixer comes in!)
Now you have two options you can spoon the runny frosting directly onto the tops of the cakes as a glossy choccie icing or you can leave it to cool for a couple of hours to thicken up and pipe it.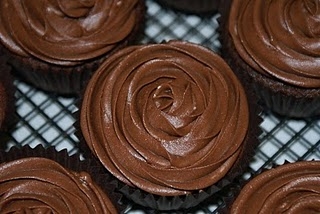 I love piping the tops of cakes, I have nozzles and I have bags and I'm going to use them!  The idea that piping is difficult is a myth, it's true though that you get better with practice and it's a heck of a lot of fun.
I will try and show you how to do the lovely 'rose' effect piping in the following photos but please do bear in mind that it was beyond me to pipe and photograph at the same time so… step in Mr Whisk, he's ever so lovely but he doesn't take a good photograph!
You will need a nozzle like this, alternatively any wide star shaped or plain nozzle will do.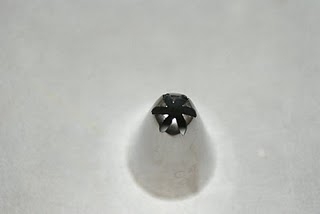 Once the frosting has cooled and thickened give it a really good beat with a spoon.  Fill your piping bag fitted with your chosen nozzle and then get ready to pipe.
Start in the centre of the cupcake and pipe in increasing circles in one continuous motion.  You are almost wrapping the frosting around each previous circle. Only stop piping when you get to the outside edge.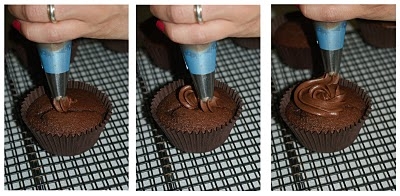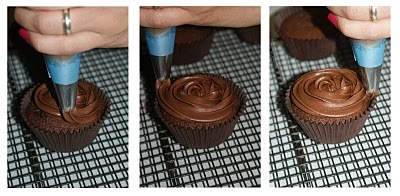 On a completely different note – whose are those old lady hands?aaargh they're mine : (
Each one you do will get better – I promise!
Sprinkle the tops with pomegranate arils (did you know they were called that? – no neither did I!)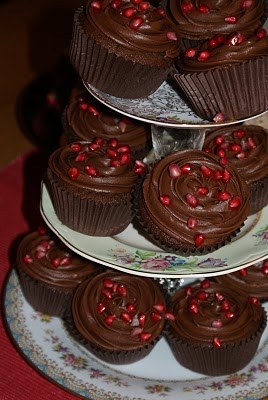 Chocolate and Pomegranate Cupcakes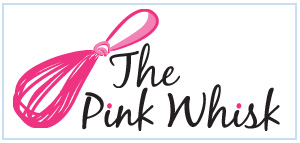 Ruth Clemens, Baker Extraordinaire