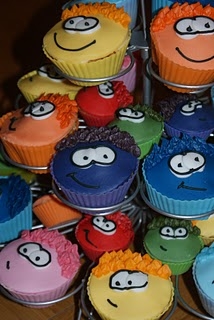 My boys are Club Penguin crazy and it seems quite a few of you have Puffle Mad kids too!  My apologies if you have absolutely no interest in the latest Children's craze, you can switch off now but make sure you come back on Friday when I've something nice and grown up.
Here's my really easy Puffle Cupcake how to…
You will need:
1 x batch of Vanilla Cupcakes (recipe here) baked in bright silicone cupcake cases.
1 x batch of buttercream made with 250g butter, 500g icing sugar and 1 tbsp milk beaten together
Sugarpaste, coloured to match the silicone cases.
Small amount of Royal Icing, coloured black
1 x circular pastry cutter the same size as the top of the cupcakes.
1 x medium 5-petal cutter for the eyes, alternatively I have been known to use lids of pens to cut out miniature circles.
(As usual I have included some links to equipment throughout and at the end of this post.  It is not to say that these are the best places to buy them from but if you know what you are looking out for you'll be able to pick up bits as and when you see them x)
The hardest part has been finding brightly coloured silicone cases, at short notice (ie the day I was going to make them!)  If you're organised in advance there are lots of places you can get hold of them.
Asda – set of 12 in red, yellow and bright blue – only available in store £2.47John Lewis – Robot Brights – red, yellow, orange and blue £6.50Amazon – Miniamo Brights Blue, green, yellow and red £6.99Lakeland – miniature cases (5cm diam.) in red, purple, blue, yellow and orange £5.99
You can be a bit more sensible than I was and limit the colours you're making to three or four, otherwise you'll be colouring sugarpaste and buttercream until the early hours of the morning!
When the cupcakes have been baked and cooled colour sugarpaste in matching colours, you will only need a small amount for each.
If you're into creative baking it's time you invested in a set of gel paste colours – these are pots of magic and only take a tiny bit to colour sugarpaste, buttercream and icing vividly.
Working with one colour puffle at a time, roll out the sugarpaste to approx 3mm thick on a work surface dusted with icing sugar to stop it from sticking.
Using a circular pastry cutter cut out sugarpaste circles.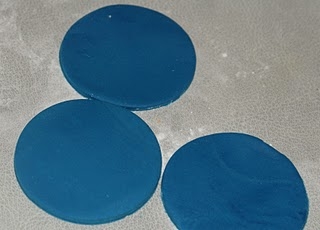 Apply a dab of buttercream to the top of the cakes and position the sugarpaste circles in place.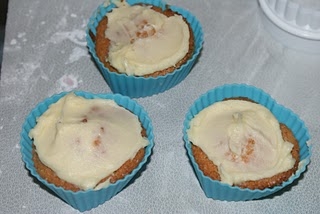 Repeat until all cupcakes are covered.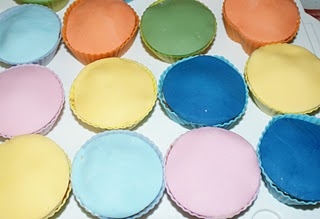 Roll out some white sugar paste and using a 5-petal cutter cut out several pieces – you will need 2 cutouts per 10 cupcakes.  Alternatively have a rummage around and find something that will cut out small circles – pen lids thoroughly cleaned are a good option if you can find the right size.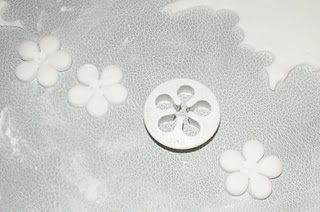 Cut off each petal with a knife.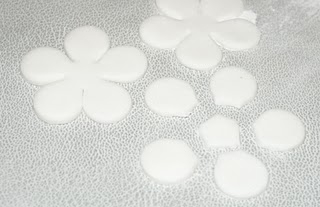 To fit the two eyes together in a pair take the petal cutter and cut out a small piece of one eye.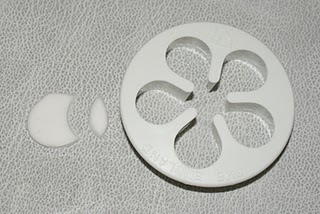 Align it with the second eye and round off the cut edges using your finger.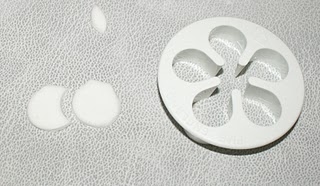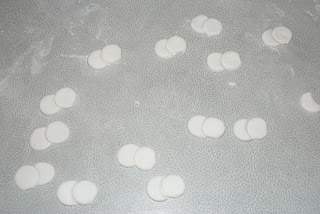 Allow the pairs of eyes to dry off slightly for a couple of minutes before lifting with a knife into place on the tops of the cakes.  Secure the eyes using a little water brushed on.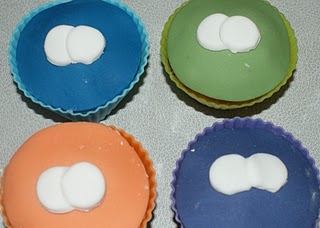 These water brushes are excellent for sticking sugarpaste if you play with sugarpaste regularly.


Mix up a small amount of royal icing and dye black with gel paste colour.  It is easier to get a good black colour if you dye the royal icing dark brown first, then add the black gel paste.
Add to a small disposable piping bag fitted with a no.1 tip (small and round).
Pipe slowly and carefully around the white eyes and add a dot to each eye as a pupil.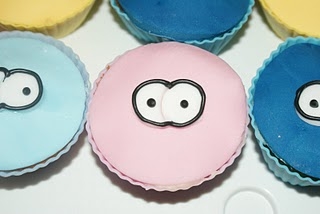 Add in comedy smiles.


Now split your buttercream into the number of colour puffles you are making.
Use the gel colour paste once again colour each the right colours.
Using a piping bag fitted with a leaf piping nozzle (No.67), pipe on the Puffle's hair.  The leaf tip will form the spiky shape for you – magic.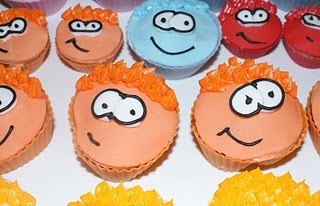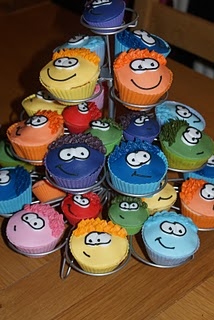 Puffle Cupcakes – Club Penguin – Done!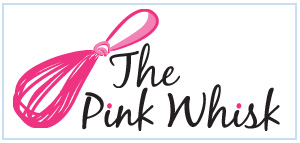 Ruth Clemens, Baker Extraordinaire
Finalist on BBC2 The Great British Bake Off 2010