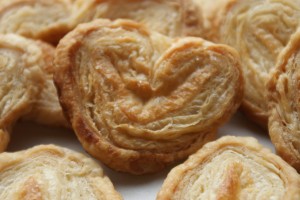 Palmiers – the cooks treat, perfect for using up Puff Pastry Trimmings!
Traditionally you shouldn't re-roll puff pastry trimmings.  It disturbs the buttery layers within the pastry which you've worked so hard to create.  However, you can.  In these times throwing away pastry trimmings is wasteful and I just can't do it.  Gather together the trimmings and gently squeeze them back together as a ball.  Chill this wonky ball of pastry for half an hour or so until firm again.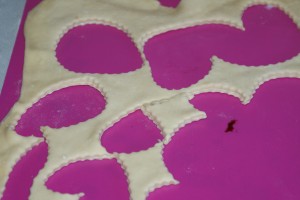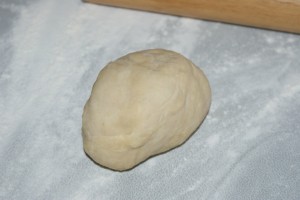 You can't guarantee a huge rise or that the rise is in the right direction but it still tastes delicious all the same (and its better than heading for the bin!)
You can of course make these with a perfect new block of Puff Pastry.
Ingredients:
Puff Pastry Trimmings
A little milk
A little caster sugar
Preheat the oven to 180c (fan)/200c/Gas Mark 5.
Roll out your ball of puff pastry trimmings into a rectangle, on a lightly floured work surface.  You are aiming for a thickness of around 4mm.  Depending on how much you have will determine the size of your rectangle and the amount of palmiers the recipe makes.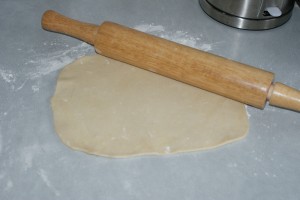 Brush the top of the pastry completely with a little milk. Then scatter over the caster sugar.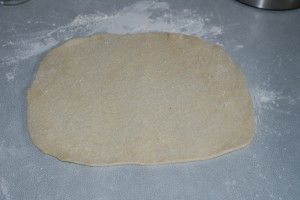 Take the top long edge and fold down to the middle.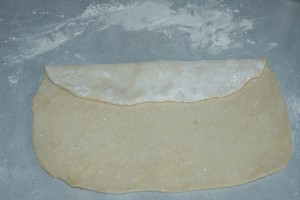 Fold up the bottom long edge to meet the other in the middle.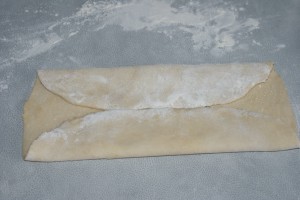 Fold in half.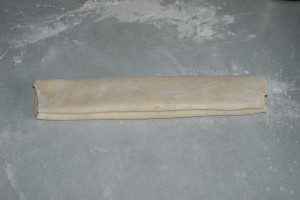 Cut this log into 1cm thick slices.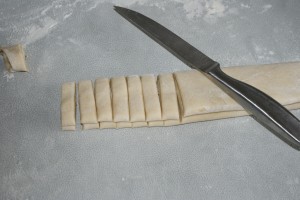 Lay cut side up, well spaced on a greased or lined baking sheet.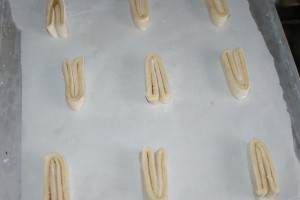 Bake in the oven for 14-16 minutes until puffed out and golden.
They should create lovely heart shapes, but expect the odd random one if using wonky puff pastry trimmings.  (they still taste lovely)
If you're eating them warm careful you don't burn your mouth – the sugar gets very hot.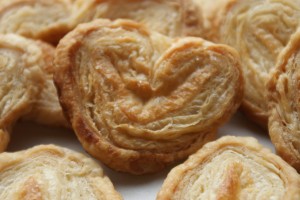 Palmiers – perfect with a cup of tea!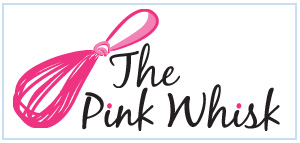 Ruth Clemens, Baker Extraordinaire
Finalist on BBC2 The Great British Bake Off 2010