On the twelfth and last day of The Pink Whisk Christmas I'm sending you ….. Golden Christmas Meringues!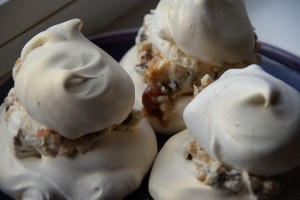 A great dessert this Christmas, make the meringues in advance, store in an airtight container and then whip them out and fill for a really quick and impressive treat.
When I planned these I was going to use pureed chestnut for the filling, turns out I don't like chestnuts, at least pureed they're the work of the devil.  Feel free to dream up your own filling, for me though I've always leftover mincemeat in the cupboard and nothing tastes quite so much like Christmas!
Makes 8.
Ingredients:
4 large egg whites
225g caster sugar
Filling:
½ jar of mincemeat
200ml double cream
2 tbsps icing sugar
1 tsp vanilla bean paste
Preheat the oven to 110c (fan)/120c/Gas Mark ½ – 1
Line two baking sheets with baking paper.
Place the egg whites in a large clean bowl, make sure there is no egg yolk in there otherwise they won't whip up nicely for you.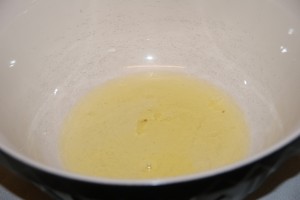 Using an electric whisk beat the egg whites until they turn foamy.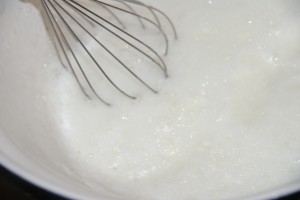 Whilst still whisking start adding the caster sugar a spoonful at a time.  Slowly does it, keep whipping and adding until all the sugar has been added to the meringue.
You should have a really thick glossy meringue and you should be able to hold the bowl upside down above your head without getting covered in it.  I however have never tried it and I don't think I'm going to start now!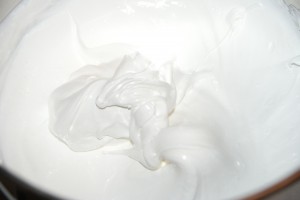 Onto one of the lined sheets place eight large dollops of meringue.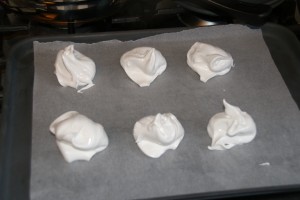 Using a spoon flatten them out slightly to make a nest shape.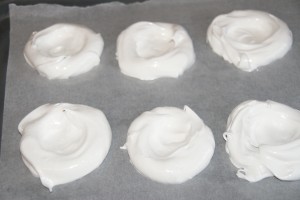 On the second sheet you want eight smaller dollops for the tops.  Instead of flattening these use the back of a spoon to create a swirly peak.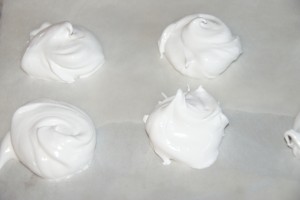 Bake in the oven for 1 hour 30 minutes until dried out.  Once baked the meringues should just peel away from the paper.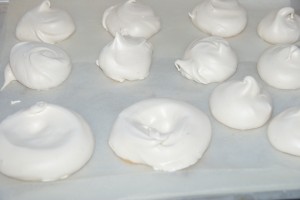 As its's Christmas, and I haven't had the glitz out in a while spray the meringues with a light misting of Dr Oetker gold shimmer spray – oh yes, glittery golden meringues – there's no way back for me now!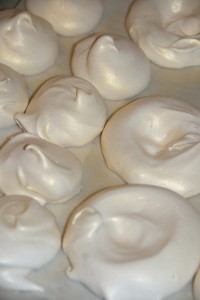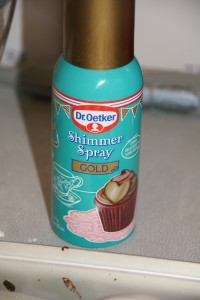 For the filling place the double cream, icing sugar and vanilla bean paste in a large bowl and whip to soft peaks.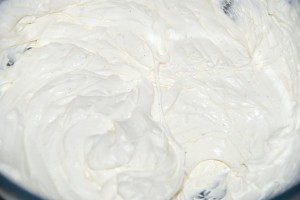 Add in the mincemeat and fold through until just barely combined,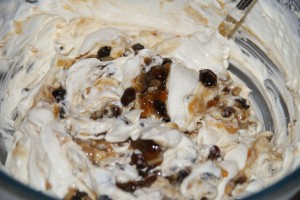 Place a meringue nest on a plate, add a good dollop of the filling and top with a little meringue – serve (preferably to me please!)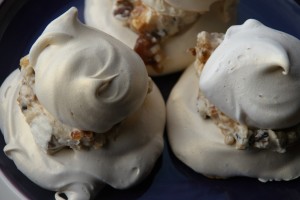 Golden Christmas Meringues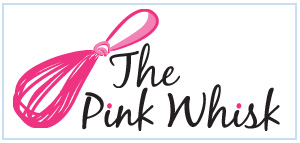 Ruth Clemens, Baker Extraordinaire