On the sixth day of Christmas The Pink Whisk sent to me…..Coconut and Passionfruit Cakes.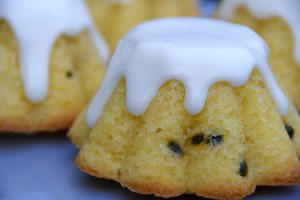 Although not Christmassy in flavour sometimes it makes a nice change to indulge in something fruity and these are certainly delicious – they look to me like snowy peaked mountains too!
Makes 12.
Ingredients:
125g butter, softened
180g caster sugar
2 eggs
100g self raising flour
50g creamed coconut, coarsely grated
80ml coconut cream
Pulp of 1 large passionfruit or 2 small
Icing
250g icing sugar sifted
4 tbsps coconut cream
Preheat the oven to 160c (fan)/180c/Gas Mark 4.
Cream together the butter and caster sugar until light and fluffy.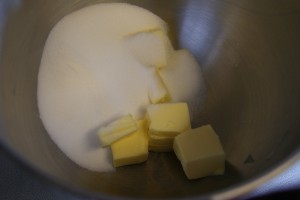 Coarsely grate the creamed coconut.  This packet by Barts is a good one as it has small individual blocks each separately sealed so you're not left with any unwrapped.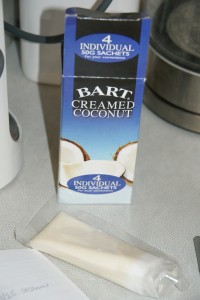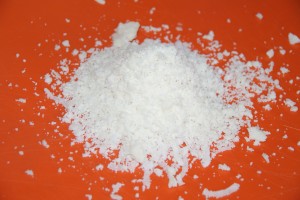 Add to the creamed butter and sugar and beat well.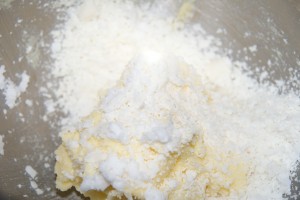 Now add in the eggs and  flour and mix well.
Add the coconut cream and the pulp from the passionfruit.  Randomly my passionfruit are the size of an apple, if yours are small you'll need two!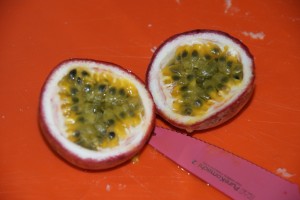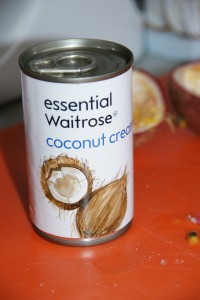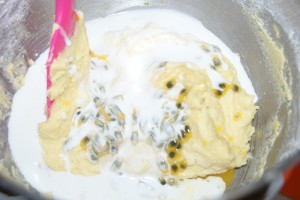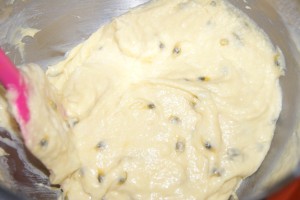 These can be baked in normal cupcake cases in a cupcake pan but I'm using this flexi mould by Pyrex. This one here on Amazon is similar – but use what you have, I'm sure you bakers have cupboards full of tins, pans and silicone moulds just like I have!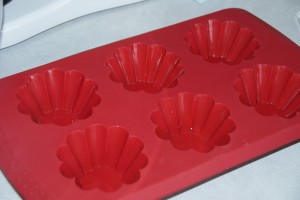 If baking in silicone moulds like these you will need to grease them well and then add a dusting of flour to prevent them from sticking.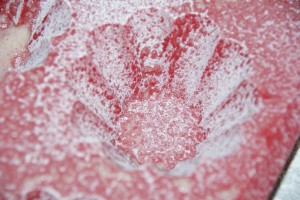 Fill each recess 2/3rds full or divide between 12 cupcake cases.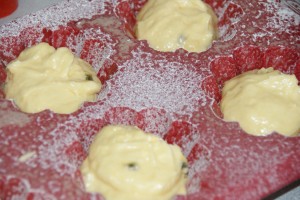 Bake in the oven for 22-25 minutes until golden brown on the top and springy to the touch.
Remove and allow to cool for ten minutes in the tray before turning out onto a wire rack to cool completely.  Resist eating them warm (even though they're delicious – I've just given the game away haven't I?)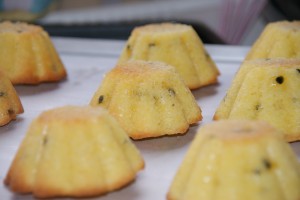 Once cooled make up the icing by mixing the sifted icing sugar with approx 4tbsps coconut cream.  The consistency should be similar to thick custard.
Add a teaspoonful to the top of each cake swirling it around slightly to encourage it to drizzle down the sides of the cake.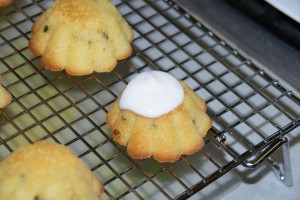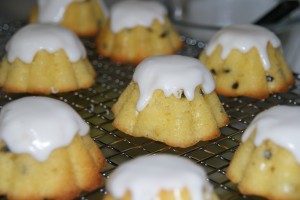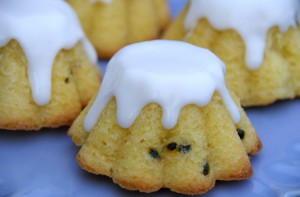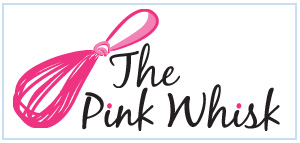 Ruth Clemens, Baker Extraordinaire