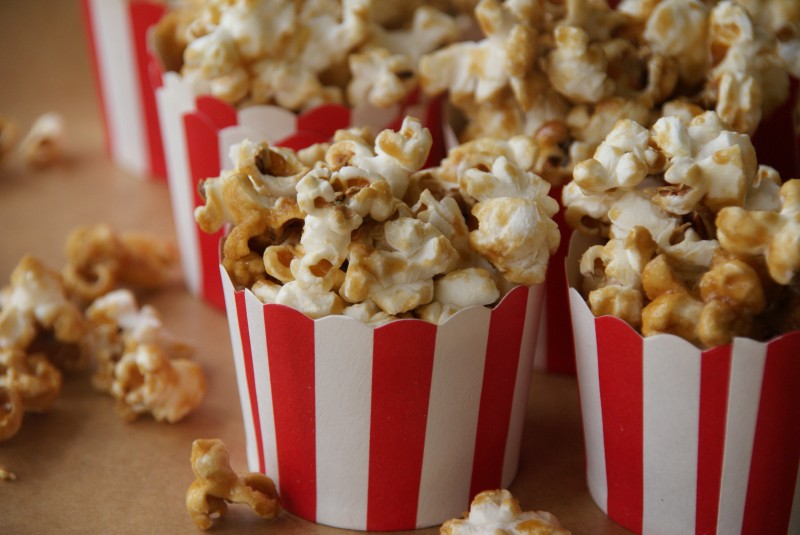 In our house, Christmas is a time for snuggling  up on the sofa together in front of a roaring fire.  Baked Toffee Popcorn is always a welcome addition to our Christmas Movie watching (plus it's one of the last few Saturdays before the big day, so I know you'll need something quick and easy to rustle up today!)
Ingredients:
125g popping corn
1 tbsp vegetable/sunflower oil
100g soft light brown sugar
115g butter
1 tbsp golden syrup
3 tbsps water
2 disposable foil roasting trays.
Start off by popping the corn – add the oil, followed by the kernels. Lid on the pan and then heat over a medium heat until the popcorn starts to pop.  Move off the heat as soon as the popping stops otherwise the popcorn in the bottom will start to burn.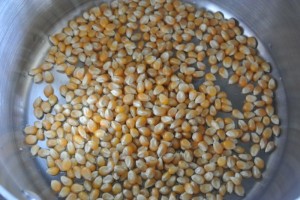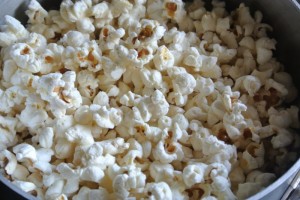 Preheat the oven to 120c (fan)/140c/Gas Mark 1.
Divide the popped corn between two disposable foil roasting trays.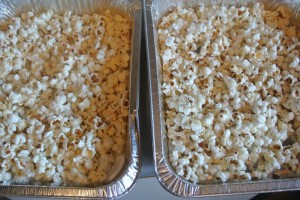 Into another pan put the sugar, butter, syrup and water.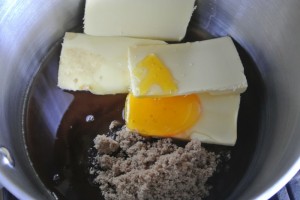 Heat it gently until the butter melts, stirring it fairly often.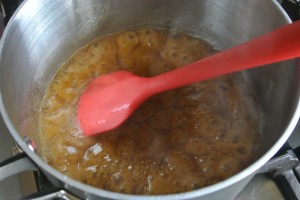 Brush down the sides of the pan with a pastry brush dipped in water to get rid of any sugar crystals.
Bring the mixture to a bubble and let it simmer away for 5 minutes and take it off the heat.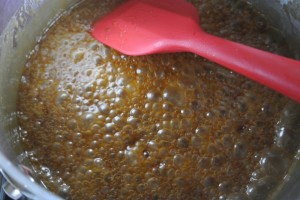 Pour half of the toffee mixture over each tray of popcorn.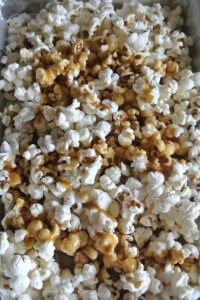 Toss the popcorn to start to coat it in toffee.  It's not easy – you'll have popcorn flying all over!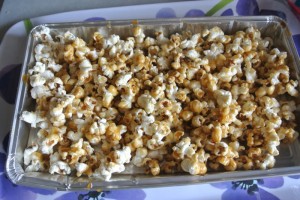 Once all mixed up bob the trays into the oven for 15 minutes.
Take them out of the oven and toss them up again, then back into the oven.
You want to bake for 15 minutes and then toss again a total of four times.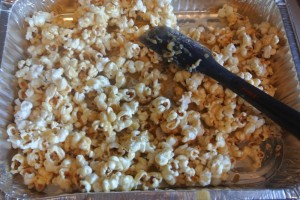 The last time they come out of the oven keep turning the popcorn with a spatula, breaking up the pieces until it has cooled enough for the toffee to be set.  Making sure to break up the pieces as you toss and turn.
You can serve it right away – my rule is any pieces that jump out of the tray onto the worktop are mine to eat whilst I work, or you can put it in an airtight container where it will be fine for upto a week.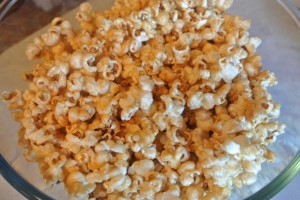 And the reason for the disposable roasting trays?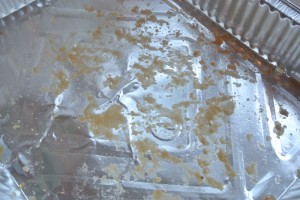 This Whisk can't be bothered chiselling this off my good roasting tin! 😉
Oh and the cute red and white paper cups are by Paper Eskimo on Amazon here – certainly not compulsory but definitely festive!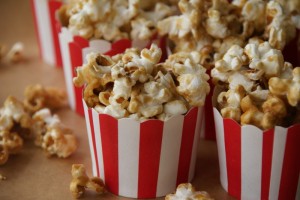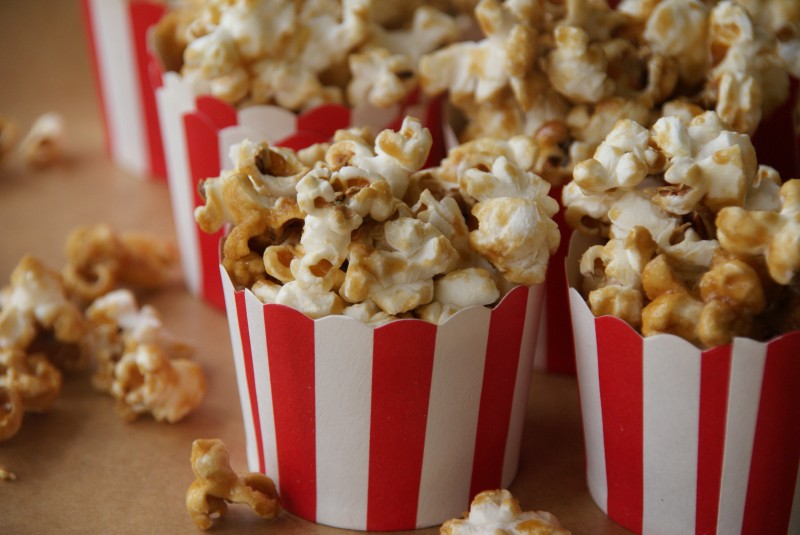 Baked Toffee Popcorn!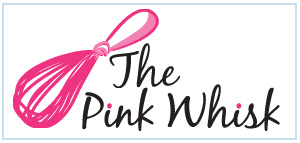 Ruth Clemens, Baker Extraordinaire