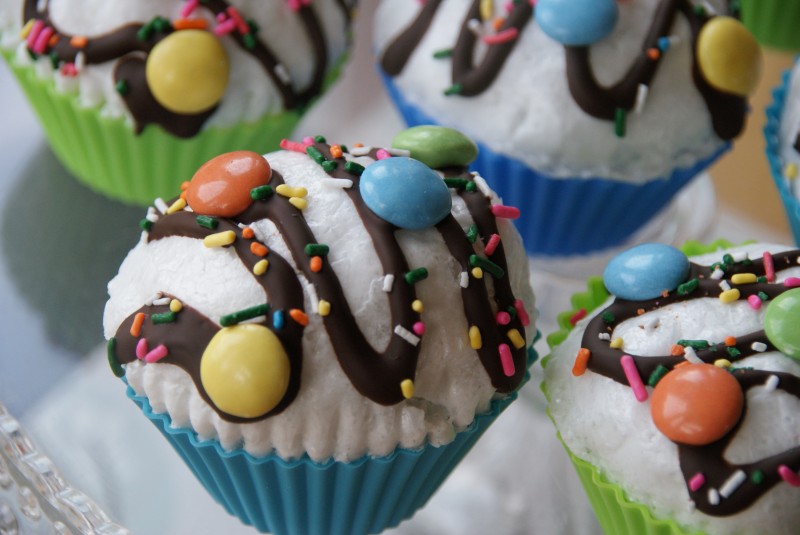 Just a bit of fun with the children – these meringues will not win any prizes in the taste stakes but rate highly in amazement factor!  The boys have loved doing these this holiday, they're so quick and easy.  I never knew you could do such a thing until a chance conversation with the lovely ladies at Baking Hot Celebrations (and if you're not sure who I'm talking about head on over and have a peek).
Ingredients:
1 egg white
300g icing sugar
To decorate (optional)
50g chocolate, melted
Smarties or sprinkles.
Makes 16.
Start off with the egg white in fairly large bowl.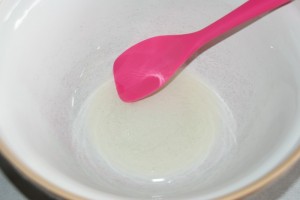 In goes the icing sugar and start to mix it up with a spatula.  There's no whisking involved you just want to mix it up to a soft dough, a little like a sticky sugarpaste.  Spatula to begin with then you'll need to get your hands in to knead it until the consistency is even.
That's it!  Let the magic begin.
Pinch off balls of the mixture and roll into a ball.  You're aiming for a walnut sized piece.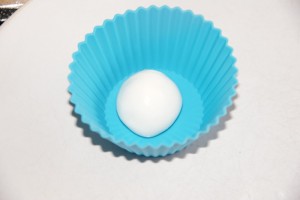 Now these can be put straight onto a piece of kitchen paper on a plate, 3 at a time but they spread and flow outwards rather than upwards.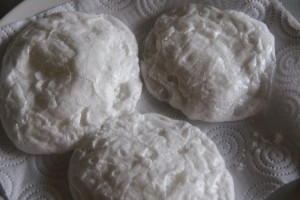 I don't like things when I can't make them conform so the best way to go if you have them is silicone cupcake cases.  The individual type ones.
Paper cases do work too, but the meringue will spread them outwards a little.
Place a ball into the base of the case.  Place 3 on a plate and then into the microwave.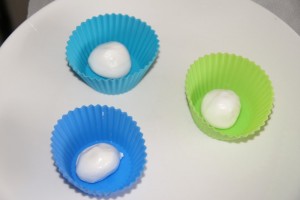 In an 800w microwave these will take 1 min 30 seconds.
Take care with the timings, microwaves are a whole other ball game for cooking.
If you put the cases directly onto the plate of the microwave and not onto a dinner plate first they will cook in about 1 min 10 seconds.
If you do less than 3 at a time they will cook faster too.
Different wattage microwaves will also cook at other timings.  Its very easy to fill the house with the smell of burning sugar so keep your eye on them, that's if you can fight the children for peeking space at the microwave door, yes, my boys are probably still radiating microwaves 😉
Look for them puffing up, once they stop rising they will need a further 20-30 seconds to finish cooking, take them out too soon and they'll collapse on themselves.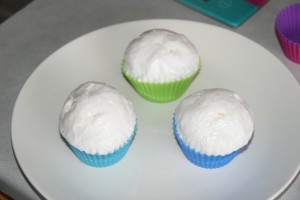 Cook them 3 at a time and careful taking the plate out when they're done as that can get hot too.
You can also make swirly coloured meringues too,  just marble a little food colouring through the dough before rolling into balls.  I just had to inflict some pink ones on the boys, it's only right…
Once they've cooled fully, which is super quick too, melt some chocolate and get the sprinkles out…. time to play!
And remember these are just a bit of fun, don't be expecting gourmet meringues one thing you're guaranteed though is entertained children and a fair bit of amazement!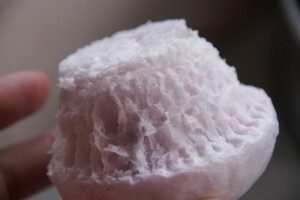 They really need to be eaten with a bowl full of ice cream, plenty of cream and fruit, mixed up to make Eton Mess or crumbled over something equally lovely!
I know where you're all heading now – have fun lovelies!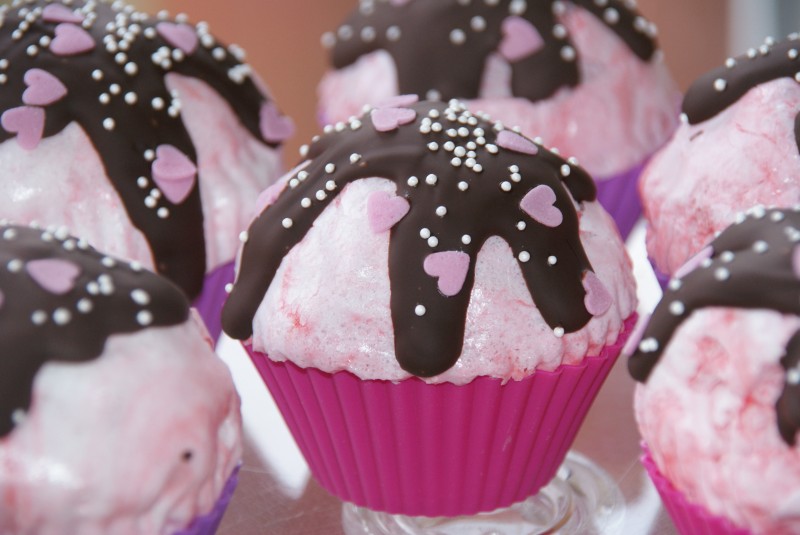 Magic Microwave Meringues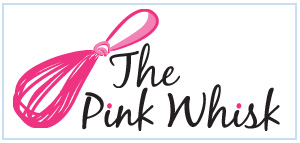 Ruth Clemens, Baker Extraordinaire
Meet me down the aisles of The Pink Whisk Shop – for all sorts of cake decorating and baking delights!