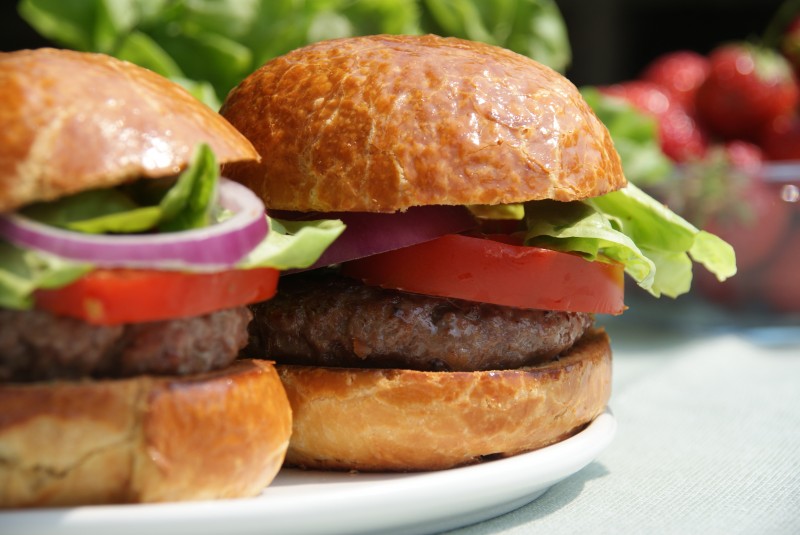 I love a good burger on a toasted Brioche bun, trouble is it's not something you seem to be able to buy easily.  So, with us definitely heading towards a spell of BBQ weather I've slightly adapted by Brioche recipe (which you'll find in my new Bread Making book) so I can get some burgers on the go!
If you're not a keen breadmaker, and that did include me until recently, you'll be thinking that bread is a faff, tricky and hugely time consuming.  But, you'd be wrong, it's more a case of do a bit, then go do something else, – put the washing in, go shopping, put your feet up while the dough does it's stuff and then do a bit more.  Good recipes will always help you succeed with bread, and once you start I think you'll be hooked!
Ingredients:
500g strong white flour
50g caster sugar
4 eggs, large
4 tsp water
1 tsp salt
3 tsp fast action yeast
250g butter, softened
1 egg beaten for egg wash
Makes 8 Burger Buns
My instructions are for making it in a stand mixer, which doesn't mean it can't be made by hand but it is a bit of a sticky business to begin with!
Place all the ingredients into a bowl.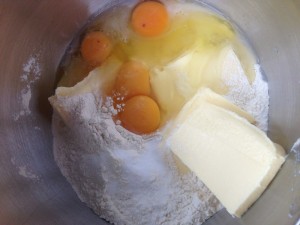 Fit the beater blade to the stand mixer.  Now to be sure that the mixer isn't going to walk off the worktop you need to either a. stand with it, and not take your eyes of it or b. set it on the floor.  As I have the attention span of a gnat it's on the floor.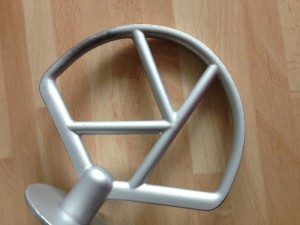 Turn on the mixer and get it beating the dough together – let it mix for 5 minutes.
By hand you need to get your hand in and work the mixture together  until its even, and then knead it in the bowl for 5 mins.  Very sticky to begin with but definitely worth the effort.
So why the beater and not the dough hook?  To begin with the dough is much more like a creamed butter and sugar texture and the dough hook just can't catch it.
After 5 minutes beating the dough will be starting to look much more like a dough.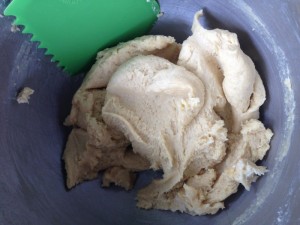 Scrape the dough down into a rough ball at the bottom of the bowl and change the beater for the dough hook.
Now let the machine knead the dough (on a low setting 2-3) for 10 minutes. By hand knead it on the worktop for 10 minutes.  No extra flour needed.
So now the dough should be lovely and smooth.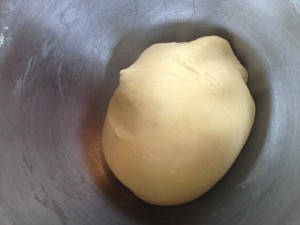 Transfer it to a large bowl, cover and allow to stand at room temp for 1 hour.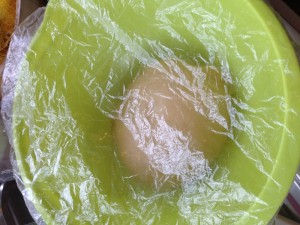 After 1 hour, place the bowl into the fridge to chill for a further 2 hours.  This bit is important – it chills the dough to a cold clay like texture so that you can shape it easily.
So nicely chilled and firm, time to split the dough into 8 equal portions – approx 128g each.
Flatten each portion of dough out, gather the edges into the middle and then flip the ball over.  Using a caged hand over the top of the ball with your fingers touching the worksurface move your hand in a clockwise circle to neaten the ball shape.
Set them all onto a lined or well greased baking tray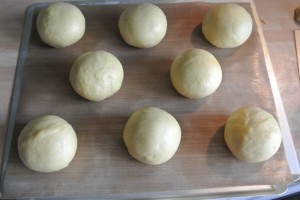 Cover them loosely with a sheet of clingfilm and let them rise until nearly doubled in size.
This does take a while 2-3 hours at normal room temp, longer if its cold.  The dough is cold from the fridge and needs to come up to room temp before it will start rising. Be patient and if your dough won't get going move it to a warmer spot, a sunny window ledge should do the trick.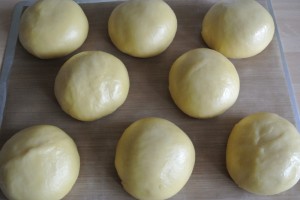 Now preheat the oven to 160c (fan)/180c/Gas Mark 4.
When the buns are ready for the oven double brush them with egg wash for a lovely golden finish.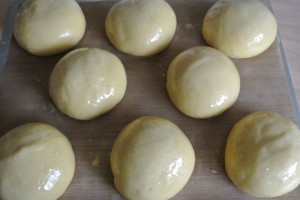 Bake in the oven for 22 minutes.
Remove and allow to cool on a wire rack and then get the BBQ going!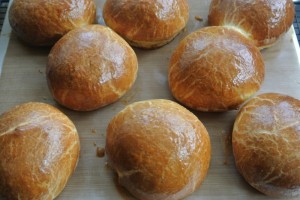 And if that's whetted your appetite for more bread and fancy a copy of The Pink Whisk Guide to Bread Making then all the details for ordering a copy can be found here.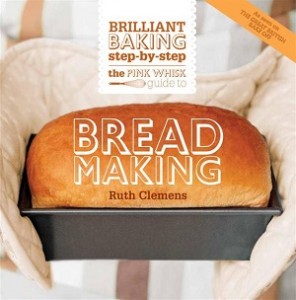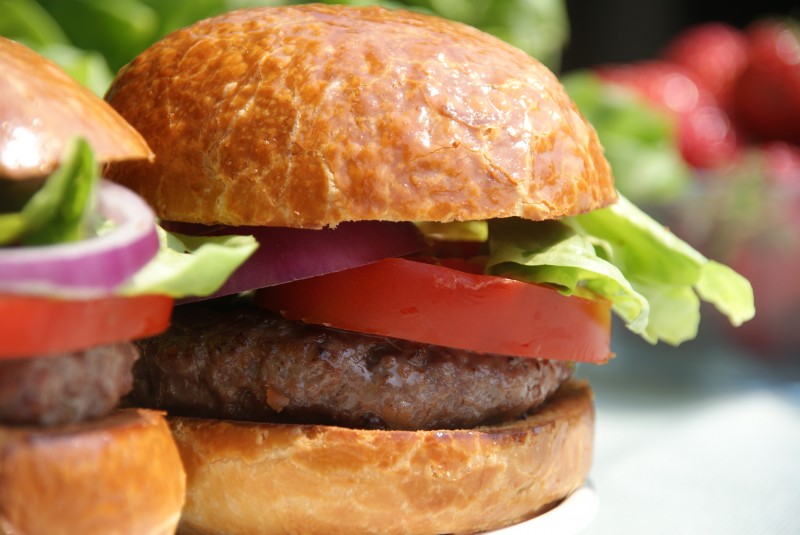 Brioche Burger Buns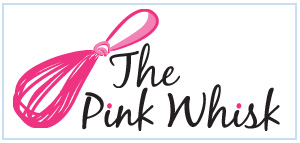 Ruth Clemens, Baker Extraordinaire
Come and visit us at  The Pink Whisk Shop – caking, baking and decorating goodies galore!