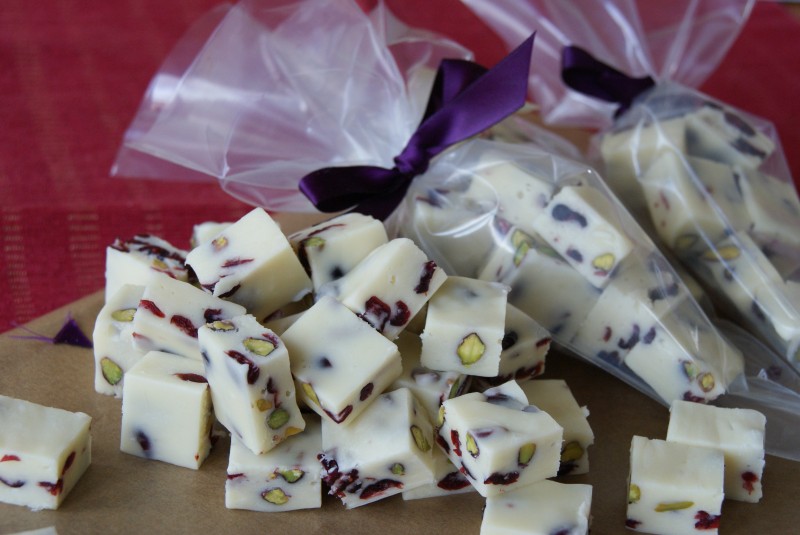 How could you resist these for Day 4?  A super easy recipe that's really quick to throw together and of course they are just fab for gifts.
They're not a fudge, but not a fondant either…imagine somewhere in between.  Whatever the weather they are blooming lovely!
Ingredients:
115g butter
400g caster sugar
150ml soured cream
300g white chocolate, melted
200g marshmallows (white)
1 tsp vanilla extract
125g dried cranberries
75g shelled pistachios
Stored air tight, these will keep for upto 1 month.
I promised you it was dead easy – there's no hard boiling or beating like fudge, the hardest part is getting all the ingredients together!
Line a baking tray with sides with nonstick baking paper a tin approx 32 x 20cm will be just right.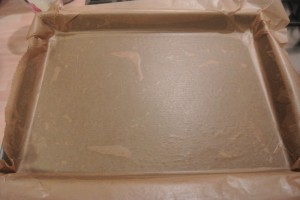 Melt the white chocolate in a bowl so it's ready to go and pop the marshmallows into their own bowl too.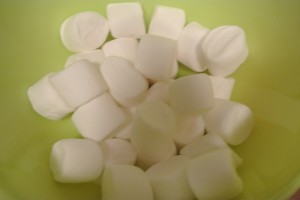 Into a medium pan but the butter, caster sugar and the soured cream.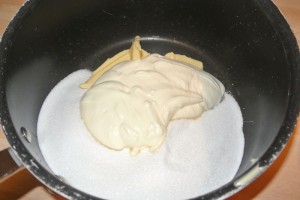 Heat it gently, stirring now and then and let the butter and caster sugar melt.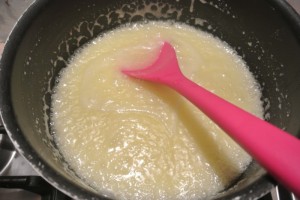 Turn up the heat and bring to the boil, stirring a bit more often this time to stop it from catching on the base of the pan.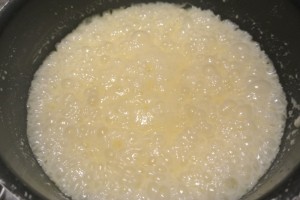 Testing with a sugar thermometer bring the mixture to 113c.  It only takes a fairly short time – probably about 5 minutes, and take it off the heat.
Now back to the bowl of marshmallows.  Pop them in the microwave for 20 seconds at a time until they puff up and melt.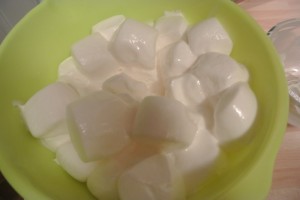 Add the melted white chocolate, cranberries, pistachios and vanilla to the pan mixture and stir in well.  It can look at this stage like it's separating a bit but don't worry.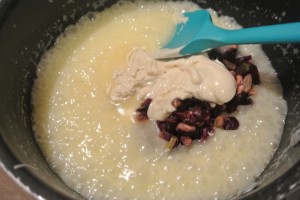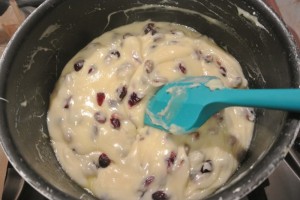 In goes the melty marshmallows and another good mix.
Pour it into the lined tin, level out the top and leave it to set for 4 hours at room temp or overnight.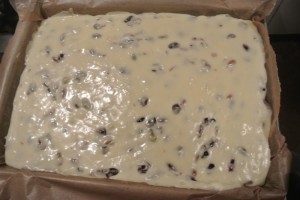 All that's left to do is turn it out of the tin and cube it up.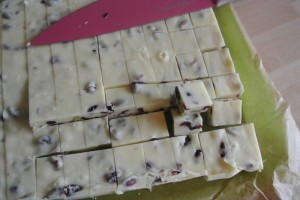 Disposable piping bags make great presentation cones if you're thinking of giving these away as gifts too!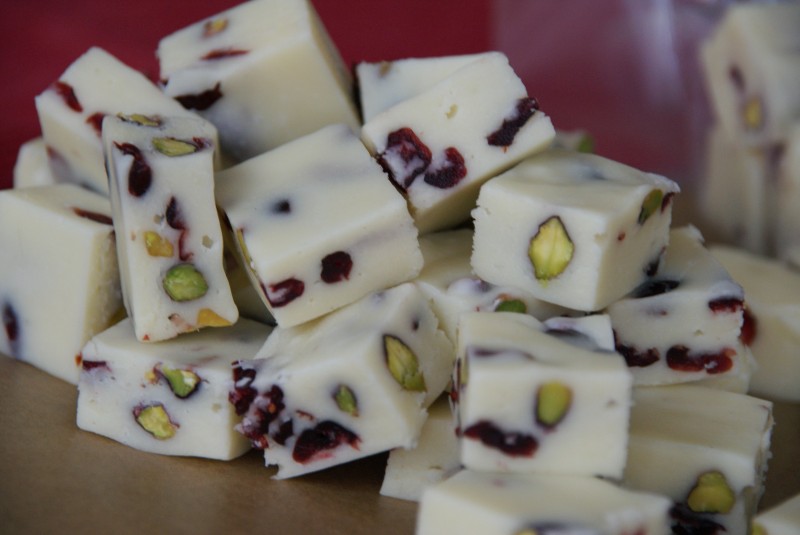 Cranberry & Pistachio Snow Bites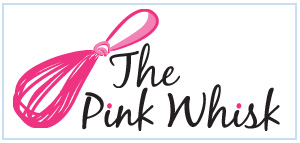 Ruth Clemens, Baker Extraordinaire