I know lots of you enjoy the blog and my recipes and I am hugely honoured to discover that The Pink Whisk has been nominated in the Favourite Food Blog of the Good Housekeeping Food Awards 2015!
If you have a spare 5 minutes, I'd really appreciate you filling in the Food Awards survey and voting for your favourite brands, foods and of course blog – there are lots to choose from and any one of us would be very thankful for your vote.
Here's the link you need – Good Housekeeping Food Awards 2015
There's also the chance to win a brilliant Kitchen Aid worth £429 for your trouble!
A BIG thank you from me, and a side serving of cake of course, to those of you who have already taken the time to fill it in.
Ruth
xx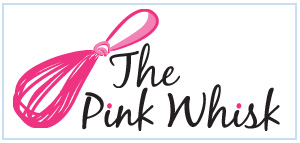 Ruth Clemens, Baker Extraordinaire