To celebrate the sale of the one millionth item from the Signature Knife range by Robert Welch #oneinamillion I was asked to review their limited edition Signature Magnetic Knife Rack Set worth £125. I've been putting it through it's paces and ready to report back – plus you can win yourself a set too, but more on that in a minute!
The set comprises of a wall mounted knife rack, a hand-held knife sharpener and three essential kitchen knives; a bread knife, a 16cm cooks knife and a 10cm vegetable/paring knife.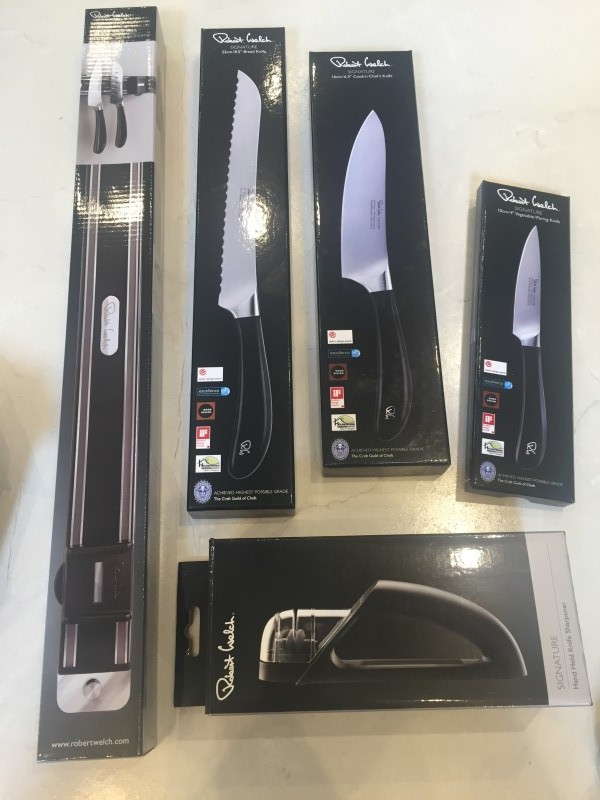 In my new kitchen I'm trying to limit what actually sits out on the worksurface, in all honesty I find that really quite difficult but in the aim of persevering then a wall mounted knife rack is probably the best way to go.  It holds up to 8 kitchen knives and is extremely secure and steady.  It holds the knives firmly and does just what you'd expect.  It's also relieved the danger kitchen drawer and rummaging through the drawer is now a pretty safe experience.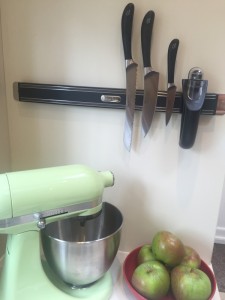 I've also been ruthless with my motley collection of knives and retired the most of them out of service.
There's a handy removable clip that can be positioned anywhere along the length of the rack that holds the knife sharpener in place.  It's certainly a handy addition and works well in reminding me to keep these knives nice and sharp, running them through after they've been through the wash each time.
I've certainly managed well on just the three knives, they cover all sorts of kitchen chopping jobs and are a pleasure to use.  Easy to hold and comfortable to work with.  I reach for the 16cm cooks knife all the time, chopping veg for Sunday roast and it takes no nonsense – a breeze for chopping even the toughest of veg.
The vegetable/paring knife is for more detailed jobs and does exactly what it should.
Slicing cakes with the bread knife is superb too, in just the same was as a crusty loaf, the serrated blade stops the cake/bread being compressed and keeps it light and fluffy just the way it should be in good controlled slices too.
So yes, I'm a convert.    Robert Welch knives are the business and this Signature Magnetic Knife Rack Bundle at £125.00 is a great starting set, if you're looking to upgrade your knives or starting from scratch then this is a great way to go.
I'll definitely be expanding my collection of good knives, the investment is worth it and I'm sorry that I'm only just convinced of this now. First on my wishlist would be a Santoku cooks knife with an Asian style blade, a carving knife and a serrated tomato style knife but in the meantime these three little treasures cover every job and are here to stay, they currently share pride of place on the knife rack with my next most used implement – my palette knives!
If you fancy winning yourself a Signature Magnetic Knife Rack Bundle then get yourself in the giveaway draw right here, I'll keep my fingers crossed for you!
And of course you can check out the full range of cutlery, kitchen knives, utensils and tableware by Robert Welch on their website here.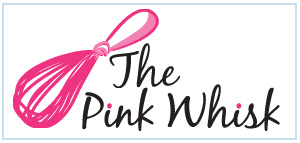 Ruth Clemens, Baker Extraordinaire
#Sponsored Post