Pastry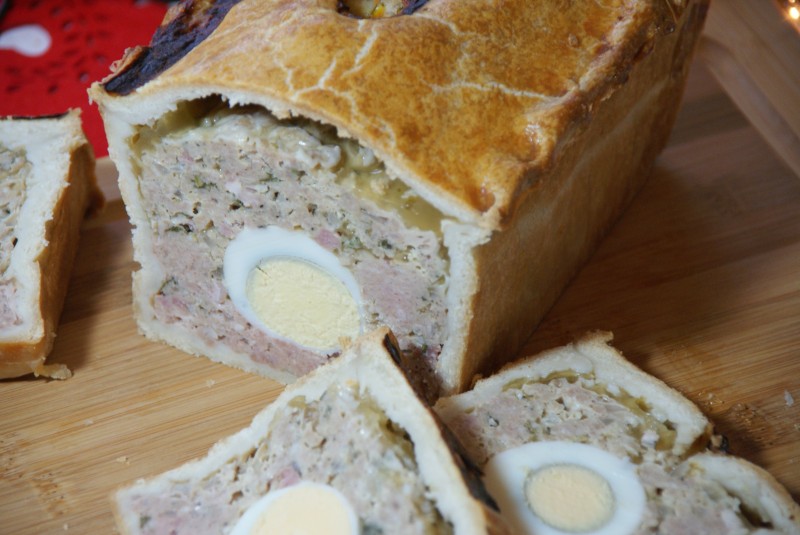 Would you like one of these on your buffet table?  They've gone down a storm here and I bet they will with you too!
Ingredients:
Hot water crust pastry
340g plain flour
1 tsp salt
150ml water
115g lard
Filling
500g minced pork (the best quality you can find)
125g streaky smoked bacon, diced
200g sausagemeat
1 tbsp fresh sage, finely chopped
1 tbsp fresh parsley, finely chopped
Salt and pepper
1 tsp dried thyme
1 small onion, finely diced
1 egg
6 eggs, large (hard boiled)
1 egg beaten for egg wash
Jelly
250ml chicken stock
2 sheets of gelatine
Makes: 1 x 2lb loaf tin pie

…
Read more...