Raspberry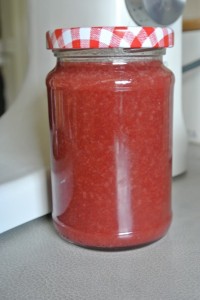 - think of the endless possibilities – drizzled over icecream, profiteroles, Jammy Dodgers , eaten from the spoon (did I really just say that?!) This raspberry caramel is completely delicious!
Ingredients:
300g caster sugar
75ml water
120g raspberries
approx 75ml double cream
100g butter
Start off with the raspberries – Fresh ones I've found will give you more puree and the reddest colour caramel but frozen ones aren't bad either if that's all you have.
…
Read more...