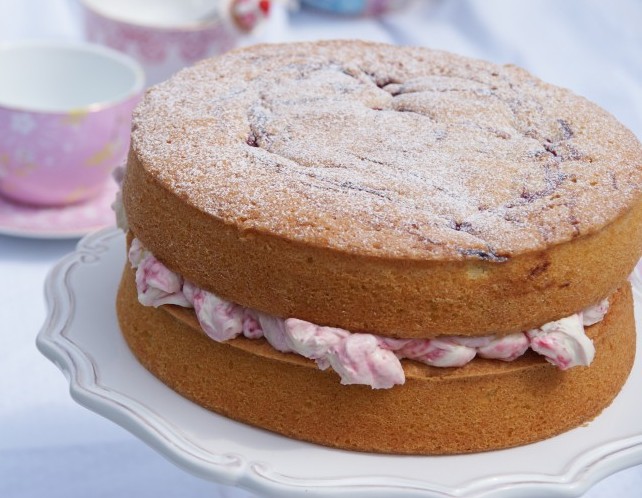 Fancy a slice of Raspberry Ripple Cake filled with raspberry ripple cheesecake filling?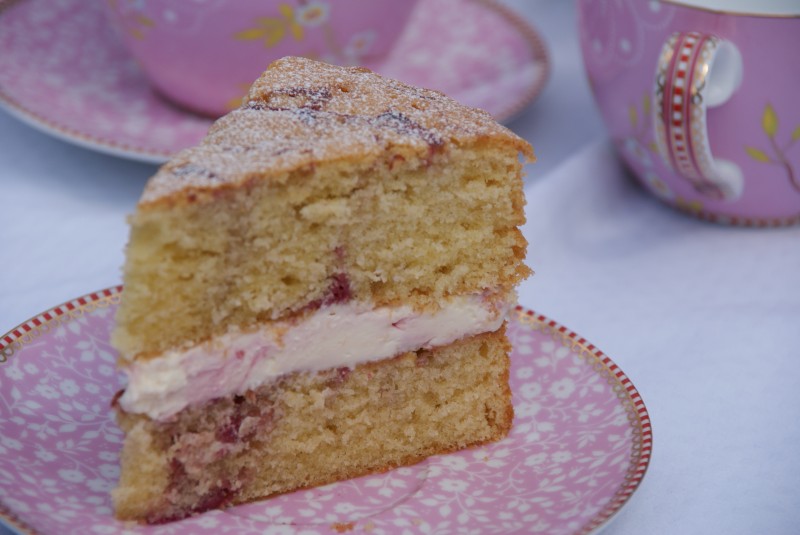 Oh yes indeed, especially now you know about my Flora Buttery experiment.  Don't worry though if you can't get hold of Flora Buttery where you are the recipe will work with regular butter instead.  Here's the recipe:
Ingredients:
Cake
250g Flora Buttery (see my previous post Baking with Flora Buttery)
250g caster sugar
1 tsp vanilla extract
4 eggs, large
250g self-raising flour
175g fresh raspberries
Filling
200g cream cheese
50g icing sugar, sifted
150ml double cream
Grease and line the base of 2 x 8" sandwich tins and preheat the oven to 160c (fan)/180c/Gas Mark 4.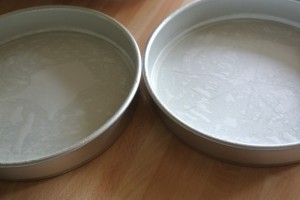 In a large bowl cream together the Flora Buttery and sugar until nice and light and fluffy.  An electric hand mixer is ideal.
Beat in the vanilla extract followed by the eggs one at a time until all nicely incorporated.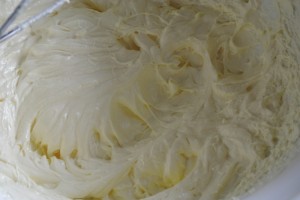 Add the flour and mix in lightly until the cake mixture is even.
Split the mixture between the two tins fairly evenly and roughly level with the back of a spoon.
Now to get the raspberry ripple in there!  Take the raspberries and squish to a puree.  Pass the puree through a sieve to remove the seeds and set to one side for a moment.
Back to the cake mixture in the tin and using a spoon, draw the spoon through the mix, touching the base of the tin to create 5-6 little wells in the mix.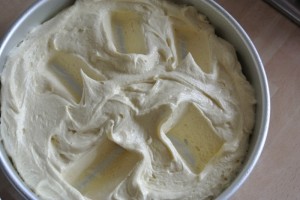 Add raspberry puree to each, reserving just a couple of spoonfuls of puree for the filling later.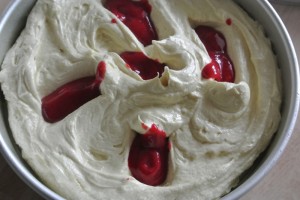 Now using a skewer or the blade of a knife, draw it through the cake mix and raspberry sections to swirl the mixture.
Nicely swirled, these need to bake in the oven for 30 – 35 minutes until beautifully well risen, lightly golden and springy to the touch.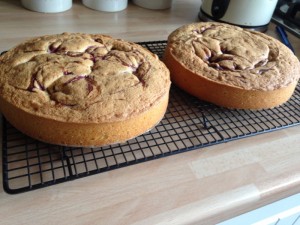 Once baked turn them out of the tins carefully and set onto a wire rack to cool completely.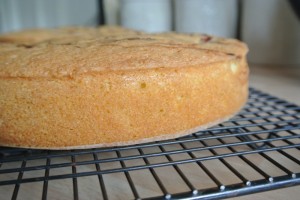 To prepare the filling, beat together the cream cheese and icing sugar.
Whilst beating begin to add the cream a little at a time working it in well before adding more.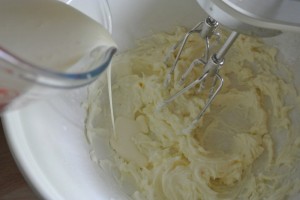 Once all the cream has been added continue to beat until the mixture resembles softly whipped cream.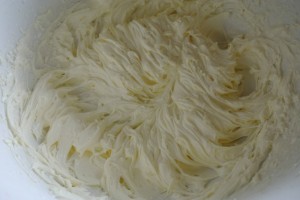 Add the last couple of spoonfuls of raspberry puree and gently turn through the cheesecake filling to marble.
Set one sponge onto a serving plate, top with the raspberry ripple cheesecake filling and top the final sponge.  Dust lightly with icing sugar and serve!
This cake is a total beaut, even the teen came home from school two lunchtimes on the run for a slice  😉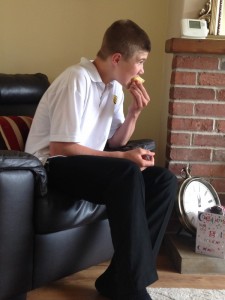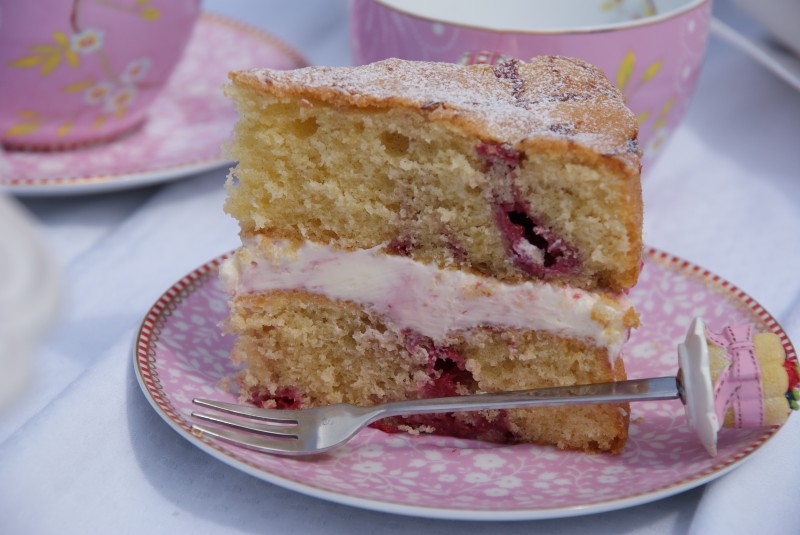 Raspberry Ripple Cake with Cheesecake Filling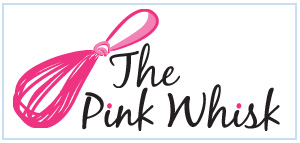 Ruth Clemens, Baker Extraordinaire
Disclosure:  I have been commissioned by Flora to review and develop a recipe.  All views are entirely my own and provide an honest representation of Flora Buttery when used in cake making.