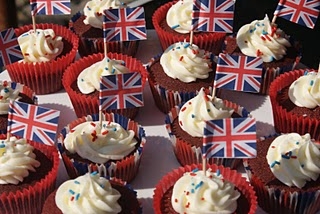 Red Velvet Cupcakes with Cream Cheese Frosting – perfect for a right royal knees up!

Ingredients:
Selection of royal cupcake cases
Cake
165g butter,softened
300g caster sugar
2 tsp vanilla extract
3 eggs, large
200g plain flour
70g self raising flour
1 tsp bicarbonate of soda
20g cocoapowder
225ml milk
25ml vinegar
Red gel colour paste
Perfectly Pipeable Cream Cheese Frosting
70g butter, softened
200g Philadelphia
400g icing sugar, sifted
Red white and blue sprinkles
Union jack mini flags
Makes 24 cupcakes – enough for a knees up!
Don't let my photos confuse you I'm making a bigger batch for my Royal Wedding Street Party!  I think its a combination made in heaven – red velvet cakes and cream cheese frosting – red velvet cupcakes are basically a devils food cake recipe with the amount of cocoa powder significantly reduced – just a  hint of chocolatey taste with a strikingly vibrant colour.
Start off by measuring out the milk in a jug, add the 25ml of malt vinegar, give it a quick stir and leave it to stand until later.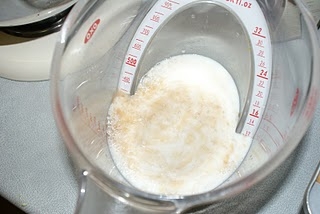 Preheat the oven to 160c Fan/180c/Gas Mark 4.
Line cupcake pans with the cases.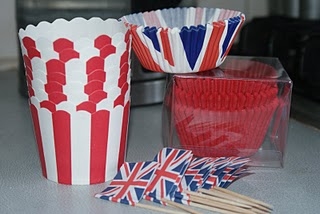 Cream together the butter and the sugar.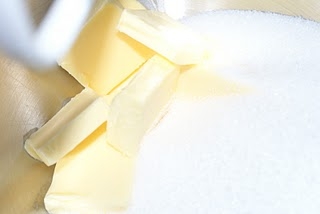 Add the eggs and vanilla and beat well.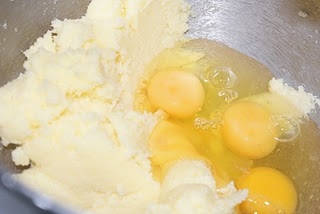 Weigh out all the dry ingredients into a bowl together.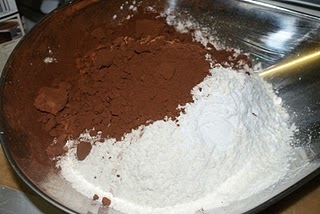 Now add the milk/vinegar and give the whole lot a good mix up.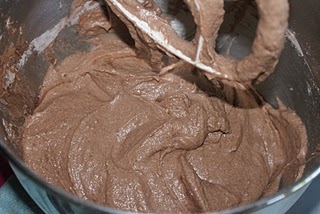 Add some red food colouring to get the mixture nice and red, you will need a fair bit. I'm using gel colour which is much more economical.  If you're using bottled liquid colour you may need up to three bottles!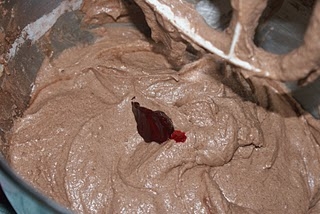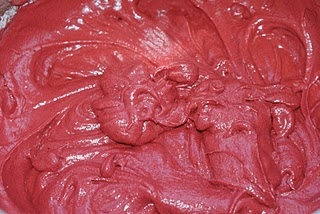 Fill the cupcake cases 2/3rds full and bake in the oven for 20 -25 minutes until lightly browned on the tops (if you can tell because its red!)
Remove from the oven and place on a wire rack to cool.
Now for the cream cheese frosting,  this is the perfect recipe for frosting that is pipeable and certainly not running all over the place but there are a few things to remember.  I only ever work with Philadelphia Cream Cheese and full fat too.  Other cheeses are available and may be cheaper however they don't perform quite the same when you work with them.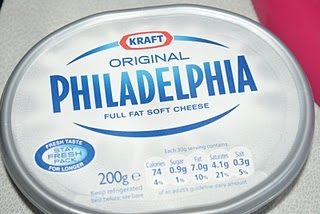 The Philadelphia needs to be super cold, chilled in the fridge or placed in the freezer for ten minutes.
Drain off the liquid from the pack and discard it.
Beat the butter so it is super soft and ready to go.  Add the Philadelphia and beat them together until combined.  Don't over beat – Cream cheese loosens and becomes more liquidy the more you beat it so less is best.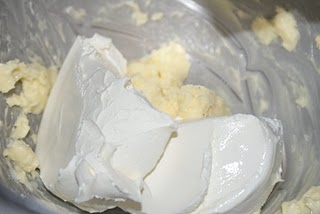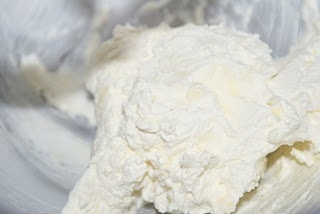 Sift in half the icing sugar and beat together, add the remaining half and mix again.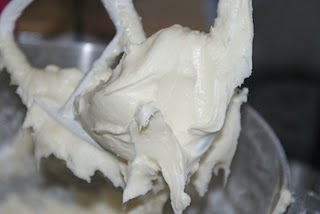 Now you should have perfectly pipeable delicious cream cheese frosting.
Pipe swirls using a piping bag and a large closed star tip onto the tops of the cooled red velvet cupcakes.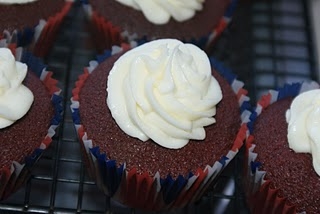 Add a swoosh of red white and blue sprinkles and top with a mini union jack.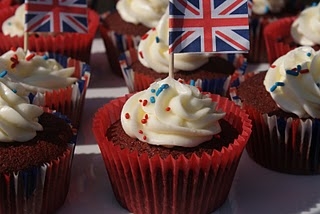 Royal Red Velvet and Cream Cheese Frosting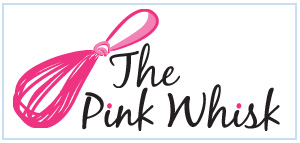 Ruth Clemens, Baker Extraordinaire
Finalist on BBC2 The Great British Bake Off