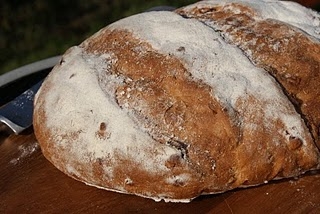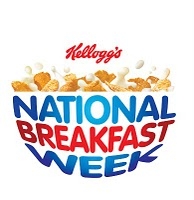 Did you know it's National Breakfast Week?  Kellogg's are running a campaign to get the country eating breakfast – not necessarily cereal – just making sure you eat something to start your day.  Breakfast is heralded as the most important meal of the day but amzingly one in five grownups and one is six children don't bother.
I have to tell you now I'm the one in five, I'm not a breakfast fan and gave up eating breakfast years ago.  Yes, I'm a naughty girl, but you knew that anyway and I do insist the children have breakfast – a case of do as I say, not as I do.
Watch the Make Time for Breakfast ad here –  it's actually quite funny!!
If I had to choose I would eat Maple and Pecan Bread toasted with Lemon Curd?  Do you fancy some?  Here's the recipe….ooh and make sure you read to the end…you could win this!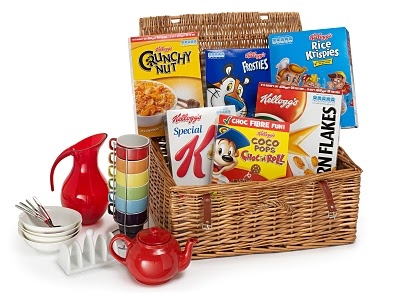 Oh and yes I know it's not really baking but it's a fabulous hamper packed with cereals, a teapot and teacups too (my other fetish)!


Ingredients:
290ml milk
225g strong plain flour
225g Doves Farm Malthouse Bread Flour
1tsp salt
15g fresh yeast
2 tbsp maple syrup
80g pecan nuts, chopped
As always, this Mixer Mummy is going to make it in the electric mixer, but you can do it by hand too – you just need big muscles!
Add all ingredients to the bowl of your mixer with the exception of the pecans which you need to leave to one side for now.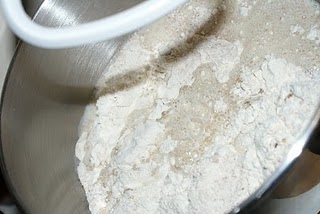 If you're using an electric mixer use the dough hook attachment, mix the dough together well.  Let the machine knead it for you for a full five minutes.
If you want to do it by hand put all the dry ingredients in a large bowl, make a well in the centre and pour in the liquid.  Combine to a dough and then knead for a full 10 minutes.
Tip it out onto the worktop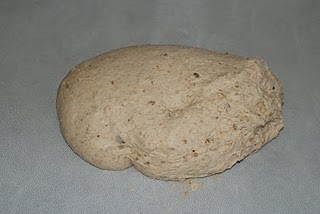 Knead by hand for a further 2-3 minutes (my weakling arms can manage this).  You are aiming for a soft but not sticky dough that springs back when you poke it.  If your dough is very sticky then you can flour the worktop but if it isn't then stay well away from the bag of flour.  Incorporating more flour at this stage can toughen the bread and you don't want that.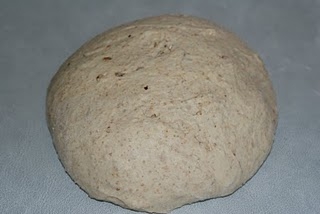 When you are happy that the dough is springy pop a small amount of oil into a large bowl.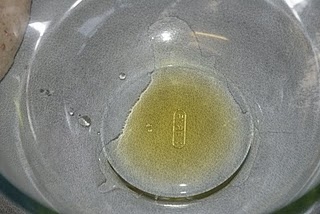 Drop in the ball of dough and turn to coat it in the oil.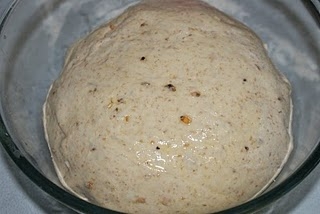 I don't like to cover savoury bread while its rising, I like the 'crust' that forms on the top of the dough and it adds flavour when it is reworked into the dough when you knock it back, but this is an entirely personal choice if you prefer it covered use a clean teatowel or clingfilm and then set aside the bowl in a warm draught free spot to rise for 1 hour or until doubled in size.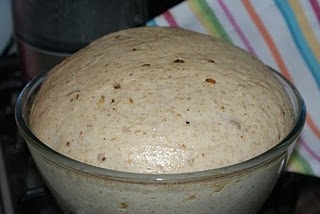 Chop the pecans into nice chunky pieces.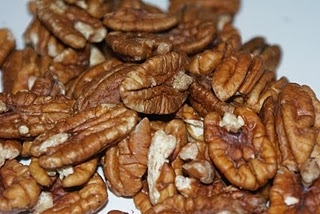 Turn out the dough onto your worksurface, again you shouldn't need to use flour.
Knock back the dough by poking it down with your fingers and fists.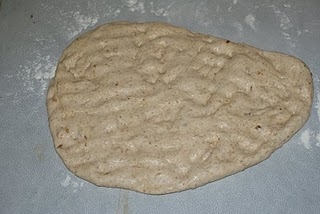 Sprinkle on the chopped pecans and roll up the dough roughly.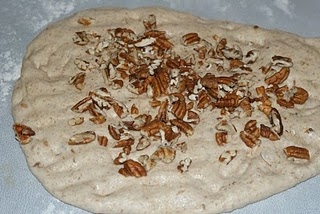 Knead for a couple of minutes to disperse the pecans thoroughly.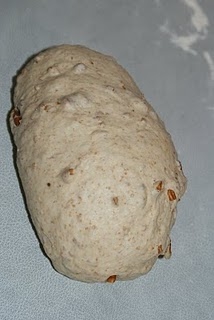 Shape the dough into a rough loaf shape.  I like to form by hand and use a tray but you can use a tin.
If free-forming its really important to give the dough a 'spine' otherwise it will spread out rather than rise upwards.
To do this I flatten out the dough into a large flat rectangle using my hands.  As if wrapping a parcel fold two opposite sides into the middle.  Then fold in the other two edges to the middle, repeat until you can't fold in any more.
Imagine lots of dough edges meeting in the middle of the loaf.  Flip the loaf over so it is right side up.  Tighten up the loaf by 'tucking in' the dough underneath itself using your hands.
Place the loaf onto a well floured baking tray.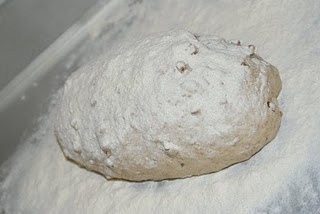 Flour the top well and then make three diagonal slits across the top.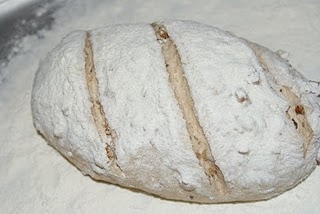 You will need an extremely sharp knife for this, I use a craft knife.  You don't want to drag your knife across the dough.  If using a sharp kitchen knife draw the blade across the top in a slashing motion, don't dig in the tip of the knife.
Cover the loaf with a tea towel and leave to rise for 45-minutes to 1 hour until doubled in size.  Preheat the oven to 200c/375F/Gas Mark 5.
Once lovely and risen put it straight into the hot oven for 25 minutes.
Remove from the oven and cool on a wire rack.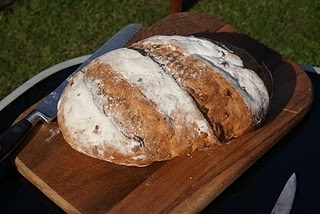 When completely cooled slice yourself a great big chunk, toast and serve with Lemon Curd (of course my lemon curd recipe is here).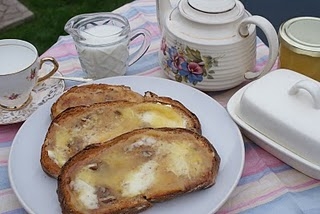 And now for the Grrrrrreat Giveaway (that was supposed to be Tony the Tiger could you tell?) How about this…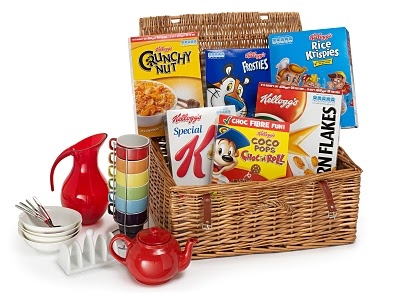 To win this fabulous Kellogg's breakfast hamper complete with cereals, bowls, teapot and teacups all you have to do is tell me – what's your favourite breakfast?
Add your comment below and a winner will be chosen at random at 4pm on Friday 10th September.
Sorry only open to UK residents and if you have any trouble posting a comment email it to me instead!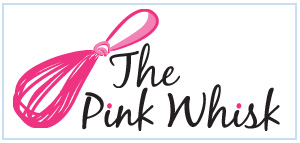 Ruth Clemens, Baker Extraordinaire
Contestant on BBC2's The Great British Bake Off
Tony the Tiger Fan