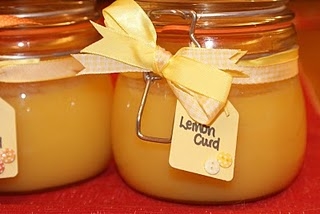 I'm famous for my Lemon Sponge cakes but what makes them super special is my very own Super Zingy Lemon Curd.
Ingredients:
Zest and Juice of 6 Lemons
120g Butter
450g Caster Sugar
4 Eggs
Makes 1litre of Lemon Curd.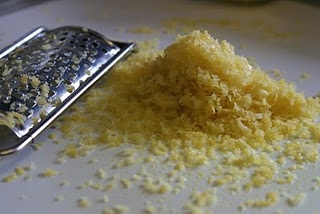 Step one is to zest all 6 lemons, so I'll meet you for the next step in half an hour!  You need a coarse style grater for the zest.  Next, juice all 6 lemons.
It's important to do it in this order so that once you have grated a knuckle or two in the zesting stage you can follow it up by getting the sting from the lemon juice too!
Put the zest and the juice into a thick based pan along with the butter and the sugar.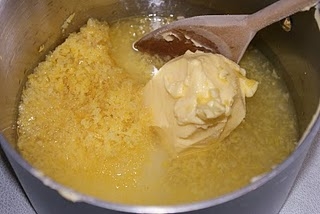 Break the eggs into a large jug and beat well.  Keep to one side.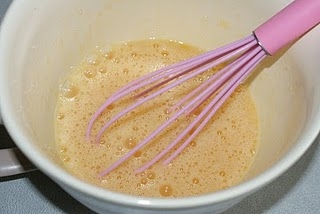 Whoop Whoop – The Pink Whisk makes an appearance!
The first of many!
Place the pan over a medium heat and allow the butter to melt and sugar to dissolve.
Once this has happened add the mixture little by little to the jug of eggs, whisking well after each addition.
Once both mixtures have been fully incorporated pour back into the pan and return to the heat.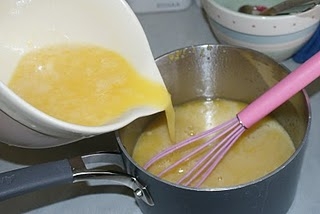 Stir frequently as the lemon curd heats.  Over a medium heat it should take about four mins to begin to boil.  Bubble for a further three minutes to thicken.
Take from the heat and pour into ready prepared kilner or jam jars.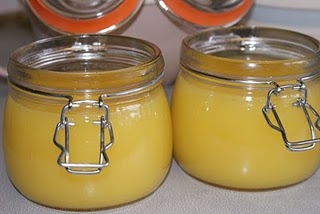 Allow to cool at room temperature before storing in the fridge.
Kept in the fridge the Lemon Curd will last up to three months, but I guarantee you'll be needing to make some more far sooner than this!
This batch are for my boys school teachers, I like to give them 'different' gifts thinking they must get inundated with the usual chocs, candles and plants!  So whether they like them or not from me it's something handmade!
A little trip to Hobbycraft found me this little lot, which I just couldn't leave behind (especially the teeny tiny buttons)
And turned them into these…
Beautiful – Super Zingy Lemon Curd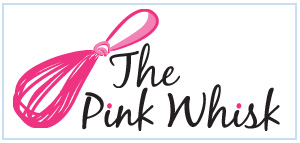 Ruth Clemens, Baker Extraordinaire