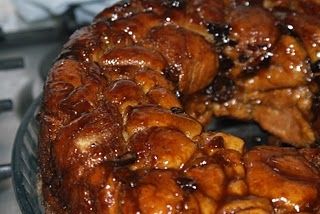 It's Monkey Bread time….but this time with a Christmas twist – I couldn't resist.  This is my entry into the Merchant Gourmet Christmas Chestnut Challenge!  (If you don't want the Christmas twist the original version is here.)


Ingredients:
For the dough
500g Strong White Flour
2 tsp Mixed Spice
1 1/2 tsp Salt
55g Butter
2 Eggs beaten
2 tbsp Honey
15g Dried Yeast (3 tsp)
175ml Milk
For the sugar coat
150g Caster Sugar
2 tsp Mixed Spice
For the Sauce
200g Butter
100g Dark Brown Sugar
Plus 1 x regular sized jar of ready made mincemeat
1 x 100g pack of Merchant Gourmet Whole Chestnuts you can find stockists through their website – Merchant Gourmet but most major supermarkets sell them at this time of year.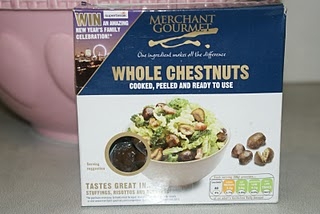 Begin by making the dough.  Warm the milk so it is tepid.In a small dish mix 2 tbsp of the milk with the yeast and mix together.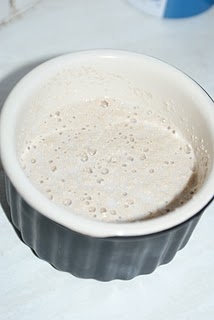 Into a large bowl sift the flour, salt and mixed spice and combine.Add the butter in small pieces and rub into the flour.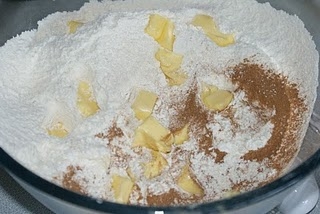 Make a well in the centre and add the eggs, honey yeast and just enough milk to make a dough, it should be soft and not too sticky.  I only had to add 125ml of the remaining milk but this will depend on how wet or dry your mix is.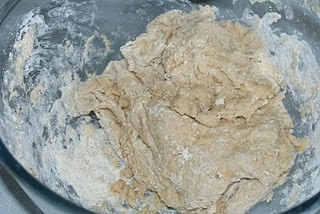 Tip your dough out onto your work surface and knead.  You shouldn't need any extra flour and it will stick a little to begin with but keep going and it will come together nicely.
After ten minutes kneading your dough will look something like this.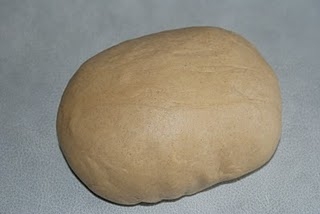 Place the dough into an oiled bowl, cover with a clean tea towel and set aside to rise in a warmish draught free spot.  This should take about 1 1/2hours but will depend on where you have put it.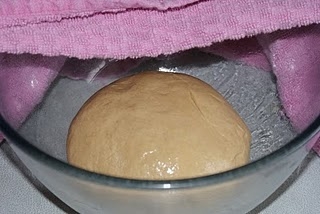 Once doubled in size tip it out onto your work top, give it a quick knead to knock it back and shape into a long fat sausage.  Cut into approx 1cm thick slices.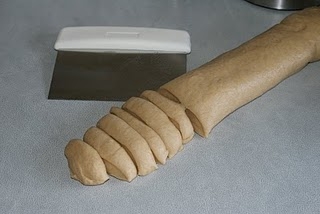 Chop each slice into three or four random shaped pieces, no need for precision here.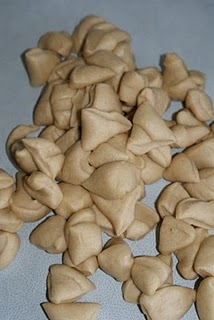 In a large bowl mix together your sugar topping combining the caster sugar and mixed spice, now put all your monkey bits into the bowl and give it a good mix up to coat them all well.  Some may stick together but just separate them as you mix.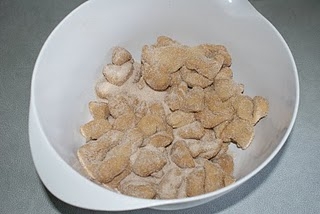 Take half the monkey bits and spread them around the base of the pan.  If you don't have a monkey bread tin use a large round cake tin and place an empty metal tin (from baked beans or similar) in the middle to hold the shape.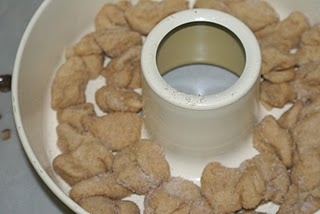 Chop the chestnuts quite roughly and sprinkle then in a good layer on top of the pieces.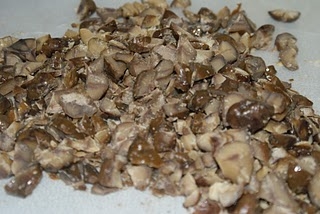 Spoon dollops of mincemeat on creating another layer until you have used the whole jar.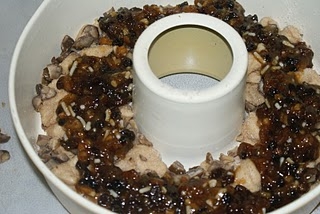 Finally top with the last of the monkey pieces.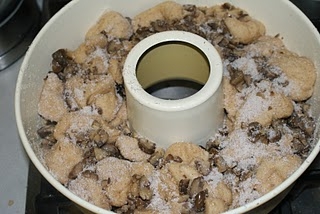 Place in a warm spot covered with a tea towel to rise again for approx one hour until the monkey bits are all puffed up.
Preheat the oven to 200c/180c Fan/375F/Gas Mark 5.
Make up the sauce combining the sugar and the butter in a pan and heating gently till melted.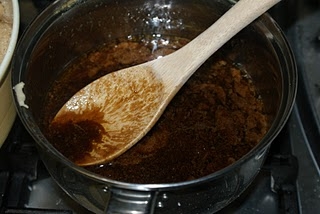 Pour the sauce over the monkey bread in the tin.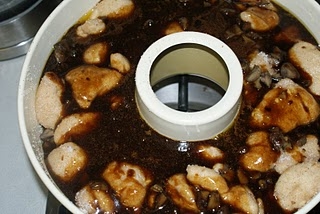 Bake in the oven for 35-40 minutes, covering halfway through baking with a layer of foil to stop the top browning too much.  Allow to cool for five minutes in the tin before inverting onto a large serving plate.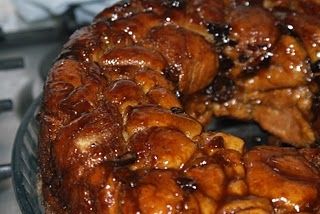 Monkey Bread with a Christmas Twist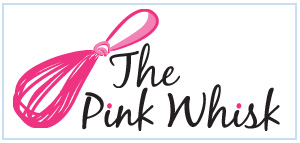 Ruth Clemens, Baker Extraordinaire
Finalist on BBC2 The Great British Bake Off