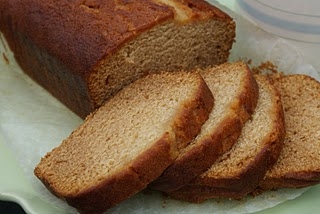 Whilst playing around with egg-free recipes I made this cake, quite by accident.  It wasn't what I was intending it to be but it's fast become a firm family favourite here, it's egg-free too!
(If you're looking for egg-free recipes be sure to try my best ever ginger cake)
You may well be wondering why I'm giving you quantities for two loaf cakes here but trust me, even two isn't enough.  Wrapped well in clingfilm this loaf cake can be frozen – that's if you can snaffle it there before anyone spots it.
Ingredients:
150g butter, softened
150g caster sugar
400g plain flour
1 tsp bicarbonate of soda
1 tsp baking powder
250g golden syrup
320ml boiling water
Makes 2 x loaf cakes in 1lb tins.
Preheat the oven to 160c Fan/180c/Gas Mark 4.
Line two loaf tins with a baking parchment liner or greaseproof paper.
In a large bowl place all the ingredients and mix it all up well with an electric mixer. Carefully its a fairly liquid mixture and prone to splashing to begin with – slowly does it.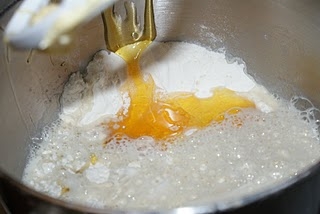 Its the easiest cake in the world.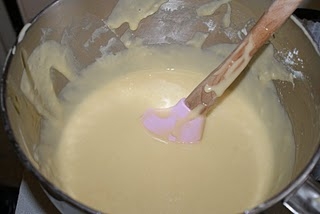 Split the mixture between the two loaf pans and bake in the oven for 45 minutes. Cover with foil after half an hour of the baking time if the tops look like they're browning too much.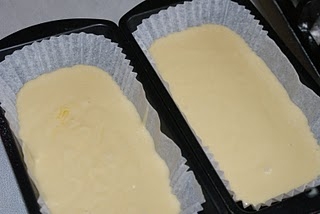 Once baked remove from the tins and allow to cool on a wire rack.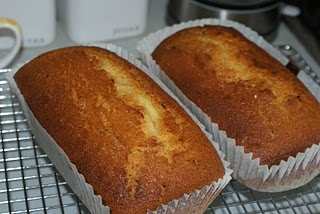 This cake keeps for ages and just gets better and better.  If you wrap well in clingfilm the crust will start to soften and go extra syrupy – trouble is not eating it before that happens.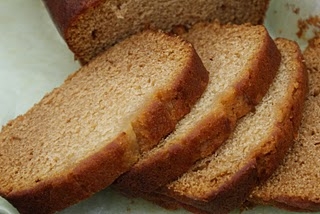 Golden Syrup Loaf Cake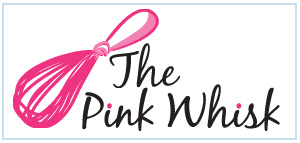 Ruth Clemens, Baker Extraordinaire
Finalist on BBC2 The Great British Bake Off