Visiting Rwanda and sharing my story with you has been an unbelievable experience. I have told you the key points, the things that have affected me most and the parts that I believed everyone should know.
I have come away, having learnt so much more.
I will never look at one of 'those' pictures again in the same way. I will instead see the families and the people behind those pictures and the difference that our support can make.
Rwanda is a beautiful vibrant place. Appearances are deceptive and if you look a little further then things can be very different, the same could be said in a lot of places – including in the UK.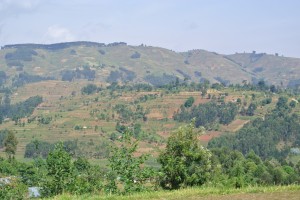 I have been heartened by the work that goes on around the world by organisations such as Save the Children and the many many others that work to make a difference.
Here are some of the lovely things I experienced on my trip.
Meeting the people – Talking to all sorts of folks, although they want to tell you their own stories they also wanted me to tell them about where I come from. They were extremely keen to see photos of my boys (and husband!) One lady asked me if Fin was still breastfed (even though they knew he was eight!) their learnings of good nutrition for children are certainly hitting home.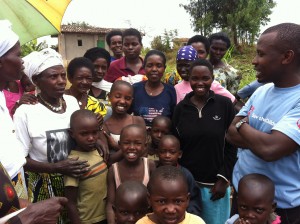 They want to show you what they have grown in their gardens, the skills that they have, how they make their own soya milk, introduce you to their families and to treat you to renditions of songs and dancing despite the fact that they are struggling in so many other ways.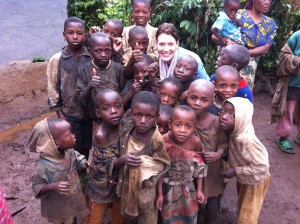 The children are happy and playful with the cheeky traits of my own boys. They shared their games with me, wanting me to play too. Fun is found in a wheel and stick (they laughed because I was so rubbish!), in a game of 'marbles' with pods from a tree.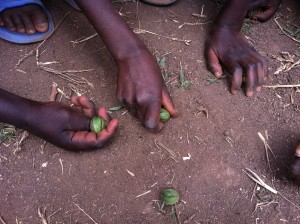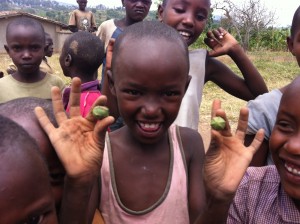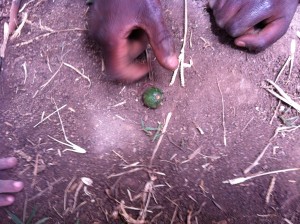 They'll share an empty bottle for games of catch and football and love having a turn with the camera too, just like our own children.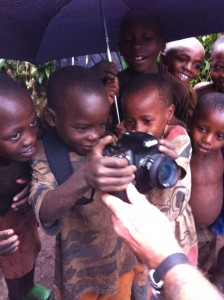 I am trying very hard to bite my tongue now I'm back home with my boys not to use the 'If you were a child in Rwanda….' line it's not a comparison you can make.
We travelled quite some distance on the trip and children will wait at the sides of the road to wave at passers by. Something I was a little uncomfortable with to begin with, I felt like I was acting as Lady of the Manor by waving at the little ones but they desperately want the chance to say hello and the excitement on their faces soon made me wave back like a loon!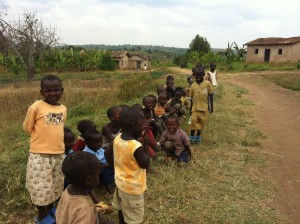 The simplicity of Rwanda has lots we could learn from. Plastic and non-biodegradable bags are illegal, everywhere is clean and tidy you'd be hard pushed to find any rubbish, things are reused and new inventive uses are found.  Community spirit is the highest I've ever come across.
Despite the harrowing stories I learnt not to feel embarrassed or guilty by the privileges I have in my life, I realised that things are just different. Trying to change the lives of these people through awareness and support is much more important.
Thank you all for letting me share my experiences with you, a week borrowed from the blog so that I can try and change the lives of the people I met, even if it's in a small teeny tiny way. I believe it was a worthwhile swop for the recipes and baking that I normally share with you.
So for now it's back to just that very thing….. recipes inspired by delicious Rwandan ingredients and experiences. We're lucky to have easy access to these products and that's not something we should feel guilty for as long as we're willing to make a difference in our own way.
Ruth x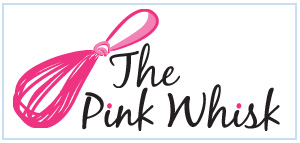 Ruth Clemens, Baker Extraordinaire