Yay!  It's the start of the summer hols! For those of you who've tried it you'll know that working from home and trying to look after the children at the same time is a challenge.
This year, to try to ease frayed tempers, I'm going to be concentrating on my boys rather than the laptop,  I've figured there's probably only a couple of years left to run in the park, climb trees and jump in a stream before they're all at high school and not getting up till lunchtime.  So, I'm going to make the most of it!
That does mean though, no new recipes until September. I'm sure you will cope.  Instead, I'll be posting a reminder, starting at the end of this week, of three archived recipes each week.  Some you'll have seen already if you've been on The Pink Whisk adventure since day dot and others you'll have found scurried away in a corner on the blog.  Hopefully you'll all find something new in there.
So I'll bid you all a very happy (hopefully sunny) summer hols and I'll catch up with you all in September!
Ruth x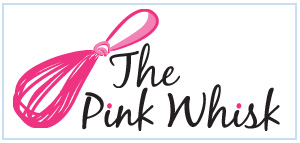 Ruth Clemens, Baker Extraordinaire
Come and visit us at  The Pink Whisk Shop – caking, baking and decorating goodies galore!