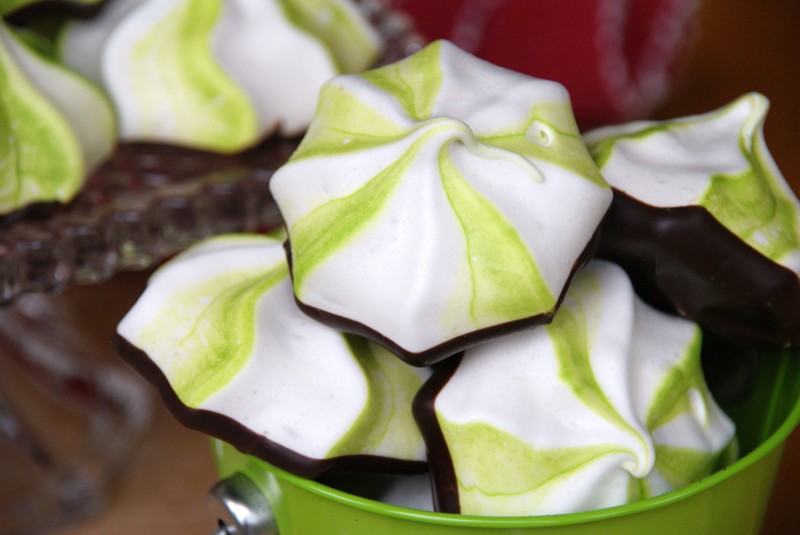 Just a quick something simple for Halloween Treats! Meringue is fast to whip up and the stripes are dead easy too – obviously this is a Halloween version but the technique can be used for all sorts of occasions in every colour under the sun – including red stripes for Christmas and a drop of peppermint extract for a candy cane version.
Ingredients:
4 egg whites, large
225g caster sugar
Green gel food colouring
250g dark chocolate
Makes: Approx 24 meringues
Preheat the oven to 100c(fan)/120c/Gas Mark ½
Place the egg whites in a large clean bowl and begin to whisk until they start to look foamy.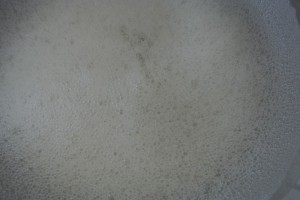 Now whilst whisking, start to add in the caster sugar just one spoonful at a time until it's all been worked in and the meringue is super light and fluffy.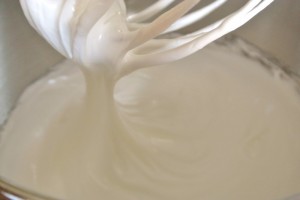 It should stand in pretty firm peaks, so if yours isn't quite there give it some more whisking action!
That's the meringue taken care of now for the stripes.
This shape of meringue is created with an open star piping nozzle like this –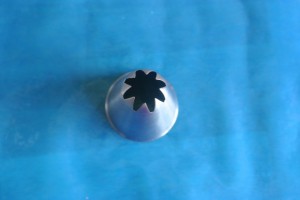 Fit it to a large disposable piping bag and set it into a tall jug or glass, opening out the inside of the bag so that you can see right down to the tip.
Take a little bit of gel paste colouring in a small dish and add a couple of drops of water just to loosen it.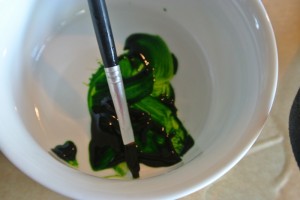 Now dip in your paintbrush and paint a stripe up the inside of the tip and bag.  Go over it a couple of times building up the colouring – it looks like it's beading together but that's okay.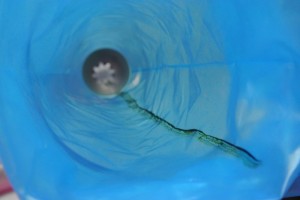 Add some more stripes – about 5 is just right.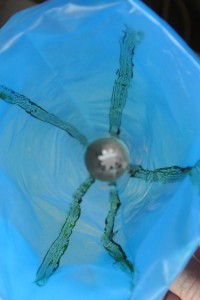 Now dollop in the meringue.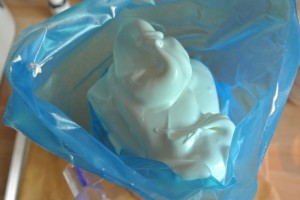 Magic stripes in the bag!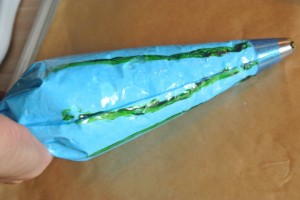 Line 2 baking trays with non-stick baking paper.
Time to pipe!  Hold the bag vertically  with the tip just above the tray and squeeze until the meringue is the size you're aiming for – mine are 5cm in diameter.  Stop with the squeeze then lift the bag away directly upwards for the little peak.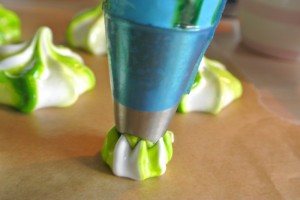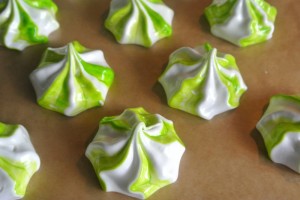 Into the oven for 1 hour 30 minutes.  Baking at 100c (fan) means that the meringues keep most of their colour.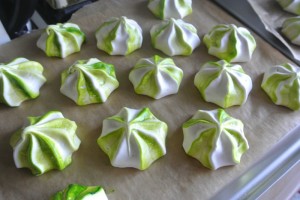 Remove from the oven and allow to cool fully.
Melt the chocolate and dip the bases – keep a firm grip on the meringue with your fingertips otherwise the chocolate can suck it in!
Flip them onto their sides onto a piece of baking paper to dry.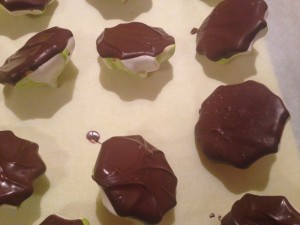 In an airtight container these will keep for ages (that's as long as you don't eat them all!)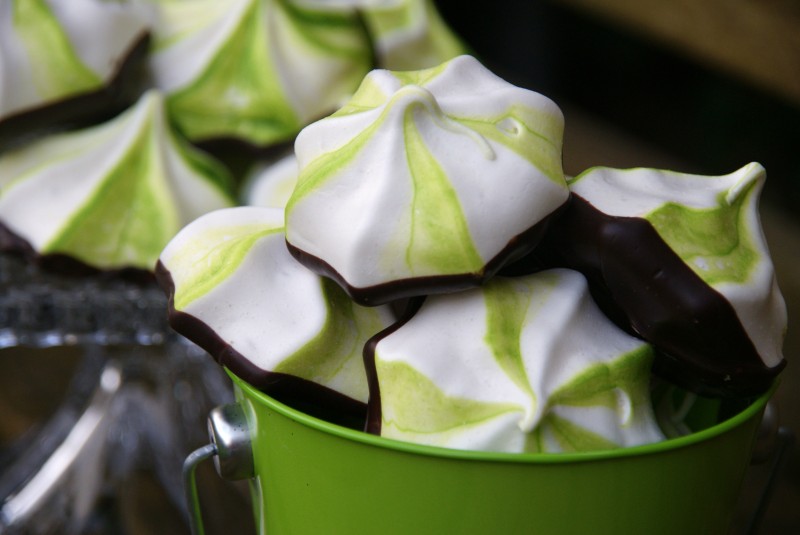 Spooky Halloween Meringues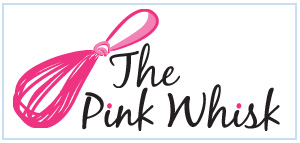 Ruth Clemens, Baker Extraordinaire