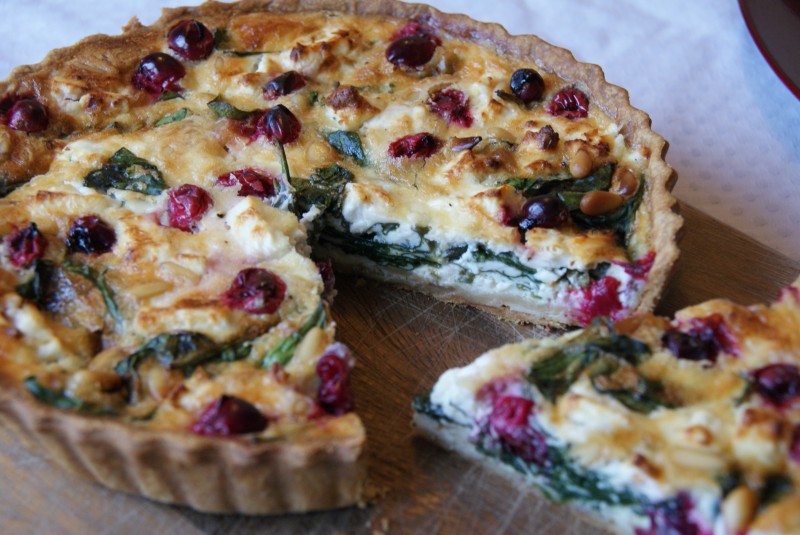 Here's a special something for your buffet table this Christmas – a thoroughly festive Christmas Quiche!  Spinach, feta, pine nuts and juicy cranberries made with Wright's Sungold pastry flour a slice of this is just delicious!
Ingredients:
Pastry
225g Wright's Sungold Pastry Flour
100g butter, cold diced
1 egg, large
1-3tbps cold water
Filling
100g spinach
80g feta cheese
1 tbsp pine nuts
2 tbsps fresh cranberries
120ml milk
120ml double cream
2 eggs, large
2 egg yolks
1 tbsp Dijon mustard
Salt and pepper
Let's start off with the pastry.  Wright's Sungold Pastry flour makes a really fantastic pastry, it's actually a combination of wheat and maize flour which gives the pastry a lovely golden colour and a superly short texture.  Do watch out for it when you're out shopping but if you can't lay your hands on any then this pastry will work with a regular plain flour.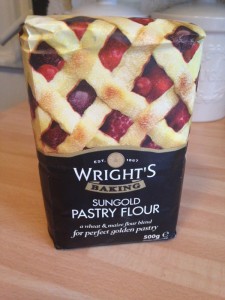 Place the flour in a large bowl (or in the bowl of a food processor) with the cold diced butter.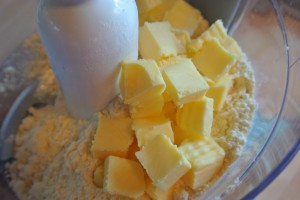 Blitz, or rub in with your fingertips, until the mixture resembles fine breadcrumbs.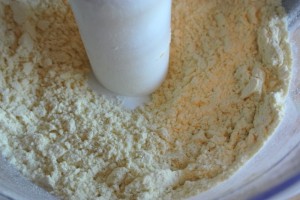 With the processor running, add an egg followed by 1-3tbsps of cold water until the pastry just comes together.  In a bowl you'd make a well in the centre adding the egg and a little water and working the pastry together with a table knife.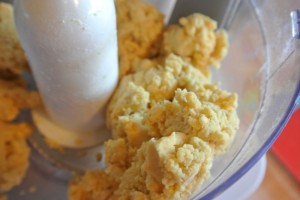 Gather the pastry together and knead lightly until the pastry is even.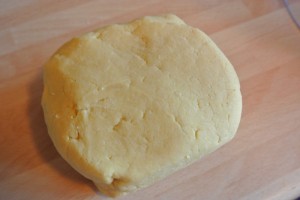 Wrap it in a plastic bag and let it chill in the fridge for 30 minutes.
Lightly flour the worksurface and roll the pastry out nice and evenly.
Grease your quiche tin (mine is a deep sided 8″ loose based fluted tin) and use the rolled out pastry to line.
Trim off any excess and then put the pastry case into the fridge for firm for 30 minutes.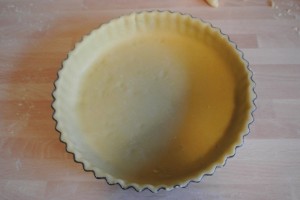 Any excess pastry can be used to whip up a batch of mincepies, despite it having no sugar in, my lot were really non the wiser 😉
Preheat the oven to 180c (fan)/200c/Gas Mark 5.
Line the pastry case with non-stick baking paper (it helps to make the paper softer by scrunching it up first).  Fill with baking beans and bake in the oven for 10 minutes before removing the paper and beans and baking for a further 5 minutes.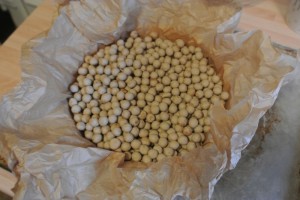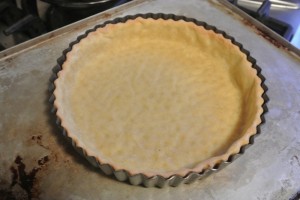 Now for the filling.
Gently wilt the spinach with a little oil and salt and pepper in a pan.
Add this to the base of your baked pastry case.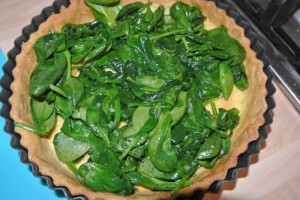 Dice/crumble the feta and add it on top of the spinach along with the pinenuts and cranberries.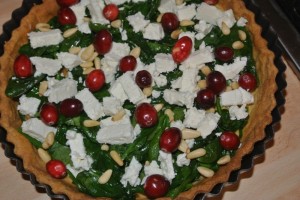 In a jug whisk together the milk, double cream, eggs and egg yolks, salt and pepper and Dijon mustard.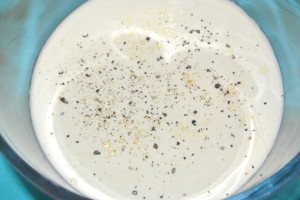 Pour the mixture carefully into the pastry case.  You may not need all of it, depending on the size of your tin, be sure not to overflow the case!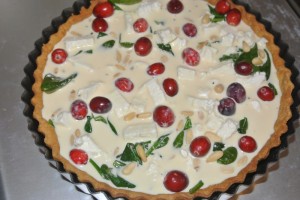 Bake the quiche in the oven for 45 minutes until golden brown on top and the middle has lost it's wobble!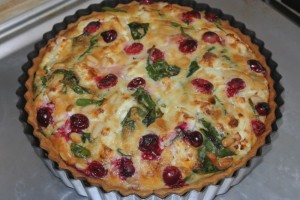 Serve warm or cold or let it cool, wrap well and store in the freezer for upto 1 month.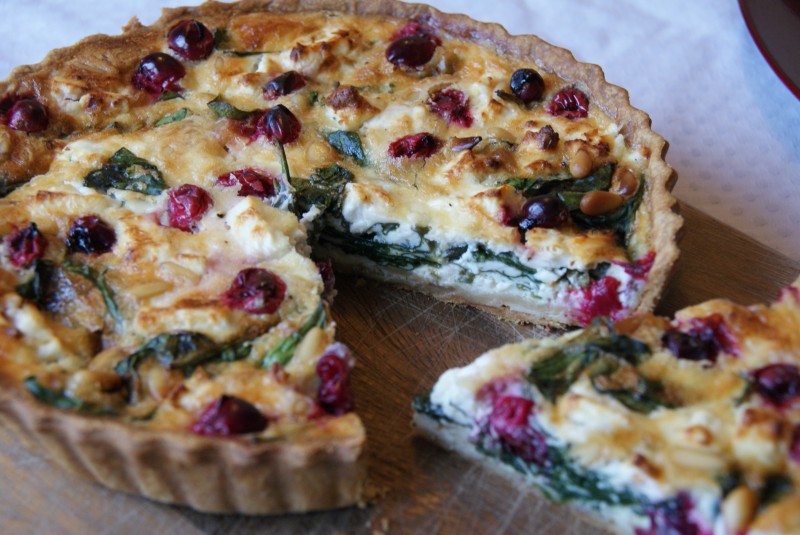 Christmas Quiche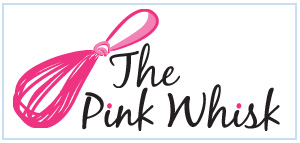 Ruth Clemens, Baker Extraordinaire