On Friday 2nd May at 1pm (UK) you will be able to join me for a live online chat for a look through my newest book Creative Eclairs.  Not only that you'll be able to join in too asking any baking questions you need answering!
– only you won't have to worry about the state of your hair 😉
On Friday if you just want to watch, all you need to do is come to The Pink Whisk and watch live from the homepage.  If you want to participate in the Q&A then this is the link you'll need:
Join the Creative Eclairs Online Broadcast Q&A
And don't worry if you're off out elsewhere on Friday and miss it, the whole lot will be recorded for YouTube and you can watch it back after the event just here:
Watch The Pink Whisk Online Broadcast – YouTube
All being well and no technical gremlins I'll see you live online on Friday!
Ruth
xx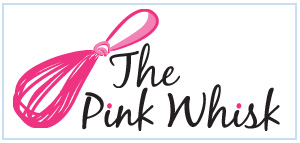 Ruth Clemens, Baker Extraordinaire