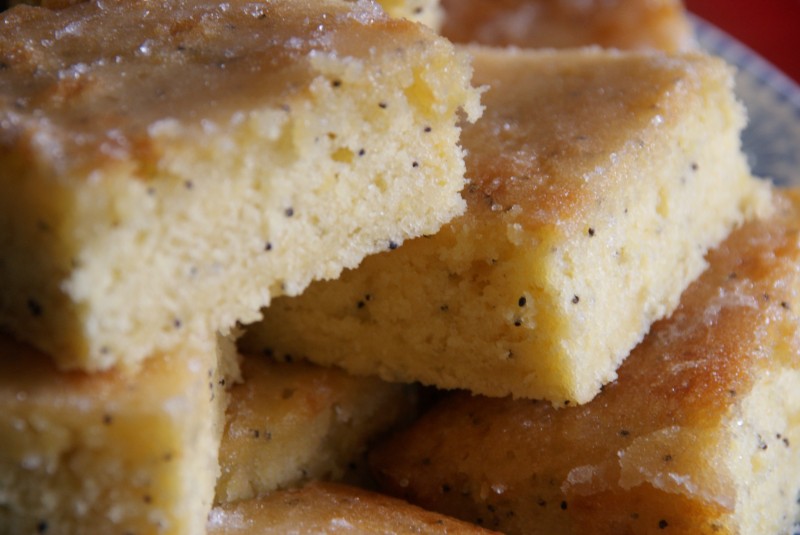 This year I'm supporting the Colossal Cake Sale  sponsored by Whitworths Sugar for Bake4Heroes.  We all know that cake sales are always hugely popular and are a great way of raising much needed funds for good causes.  When you're baking for a cake sale it's useful to choose your bakes to maximise volume (ie. £££'s) and minimise your time getting there, leaving you free to bake much more, hence sharing this recipe with you!
This Lemon and poppy seed traybake does exactly that – plenty of slices  and a thoroughly lovely crunchy drizzle on the top – no faffing around with a tricky frosting or decoration.
Find out more about the Colossal Cake Sale campaign here at Bake4Heroes.
Ingredients:
Cake
235g butter, softened
235g caster sugar
4 eggs, large
210g self raising flour
1 lemon, whole
2 tsp poppy seeds
Drizzle
Juice of 1 lemon (or 50ml bottle juice)
110g granulated sugar
Prepare the traybake tin, I'm using a roasting type tin with straight sides roughly 9" x 13".  Line the tin with non-stick baking paper.  (A quick grease of the tin before the paper will help the paper stick in place)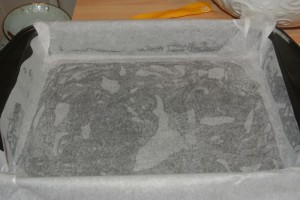 Preheat the oven to 160c (fan)/180c/Gas Mark 4.
Place 1 lemon in a microwaveable bowl and cover with clingfilm.  Microwave on full power for 2 minutes.  The lemon should have turned soft and squishy – careful it will also be super hot.  Set it to one side to cool for now. (If you don't have a microwave place it in a small pan and cover with water, bring it to the boil and simmer for 10 minutes instead)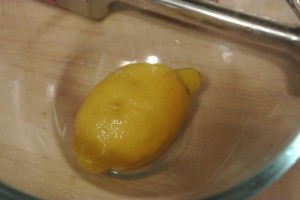 In a large bowl cream together the butter and sugar until light and fluffy.
Beat in the eggs one at a time.
Add the self-raising flour and fold in until the mixture is even.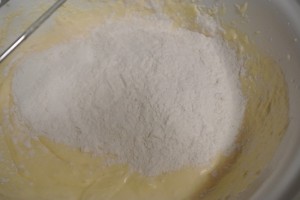 Now for the lemon, slice in half carefully and remove any pips you can see. It needs to be blitzed up roughly so use what you have – a stick blender, food processor or chopped by hand with a knife.  Not quite to a puree but definitely small pieces.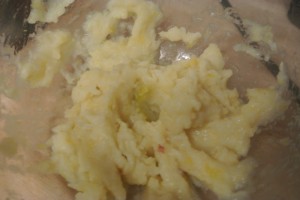 Add the lemon pulp to the cake mix, along with the poppy seeds and mix through until it's all evenly dispersed.
Transfer the mixture to the lined baking tin and roughly level with the back of a spoon.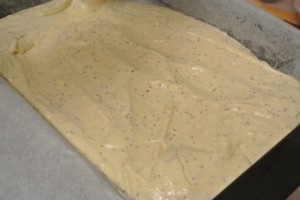 Bake in the oven for 35 minutes until lightly golden on top and springy to the touch.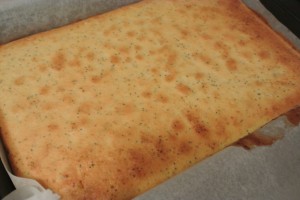 Whilst the cake bakes mix together the drizzle, the juice from 1 lemon with 110g granulated sugar.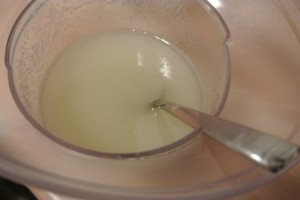 Remove from the oven and leave in the baking tin. Prick the top of the cake all over with a fork.  Spoon over the drizzle spreading it gently with the spoon to coat the top of the cake fully.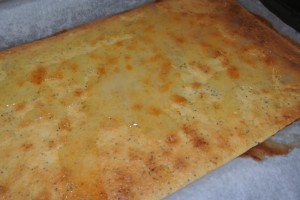 Leave to cool fully in the tin before removing, slicing and serving.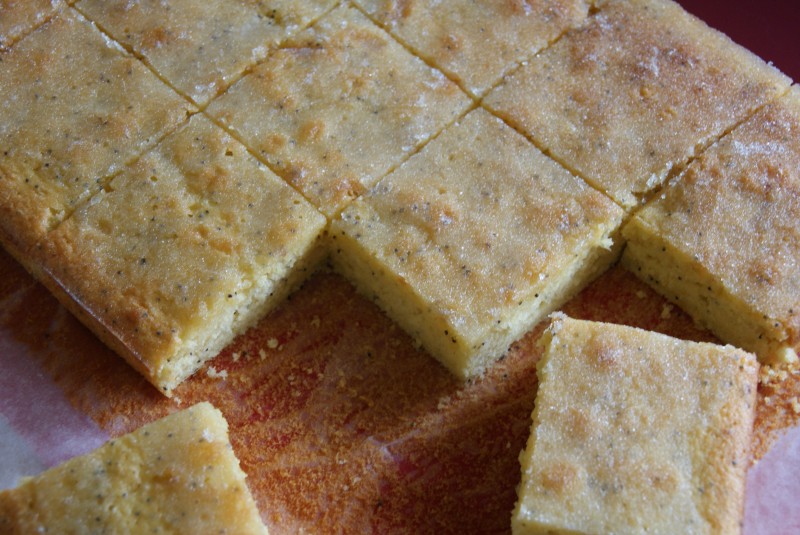 Lemon & Poppy Seed Traybake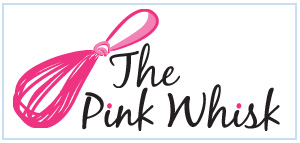 Ruth Clemens, Baker Extraordinaire