I get asked to work with all sorts of companies to review all sorts of gadgets and kitchenalia,  mostly I don't take up the offer but I thought this review was one you would be interested in.
Lidl have a stand mixer coming up for sale on 13th November in store and priced at a very reasonable £79.99 it would appear to be a good buy if it does what it claims to!
Full spec and more details on the Lidl website here
With the cost of a KitchenAid or a fancy K-Mix Kenwood stand mixer running into hundreds of pounds then bagging a mixer for less than £80 seems like a bargain, but what did I make of it?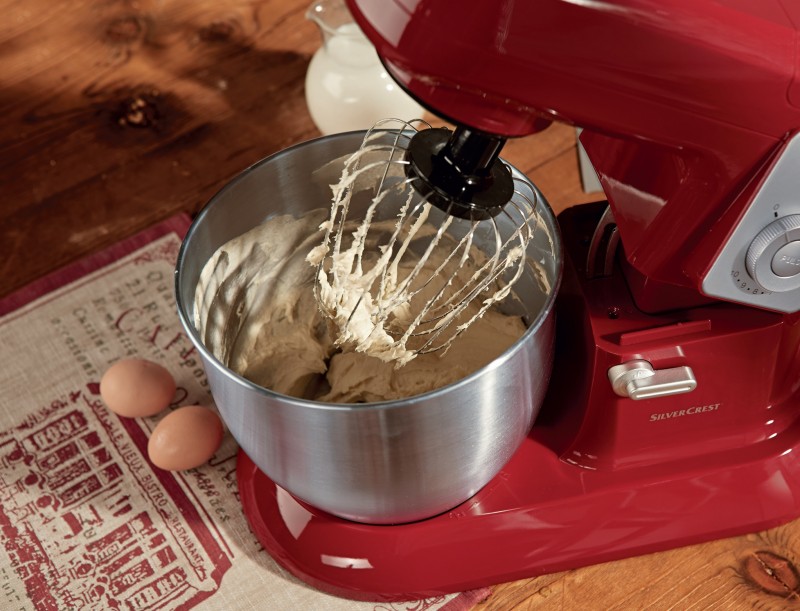 The mixer is a SilverCrest Professional Food Processor SKMP 1200 A2. With a 1200w motor and a 3 year warranty.
First impressions are okay, obviously it's not as glamourous and seductively good looking as a KitchenAid or the Kenwood version but it's not a bad looking piece of kit.
It's lightweight, the body being plastic instead of metal, much easier to move around than my stand mixer but it's bigger too so takes up more room on the worktop or in a cupboard.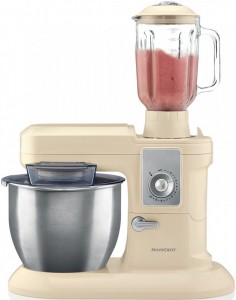 It has a wider base than a regular stand mixer which appears a little odd but once I put it into use it's actually hugely stabilising,  it can knead bread at a fair old whack without walking across the worktop.
It has 3 attachments – a beater blade for cake mixes, cookie doughs etc, a whisk for egg whites and cream and a dough hook, plus a splash guard.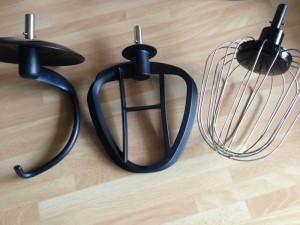 The beater blade doesn't have silicone wings (one of the reasons I love a k-Mix) so you do have to stop and scrape down the bowl to make sure everything is being mixed in properly from time to time.  Not a huge issue to discount it.
It makes good cake mixes, comparable with my other mixers.
The dough hook – kneads bread exceptionally well, something I have to admit I was surprised at and had expected it to fall down here but it didn't.  It made me a great loaf and was kneaded in less time than my other mixers would do.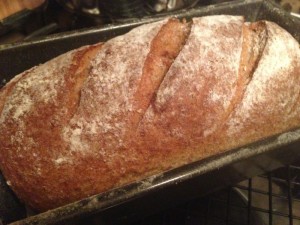 The whisk – well it was beaten when trying to whisk 2 egg whites, it just couldn't reach them enough to whip them up.  More than 2 and it's game on, the power needs to be well up to get it going.  Whips up cream in no time at all without any issues.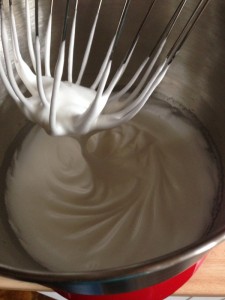 The bowl is big in size (6.5litre) and good if you're making plenty of mixture.  It doesn't have a handle though which I find a little inconvenient for manouvering after mixing.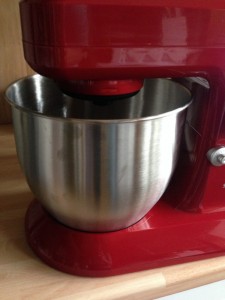 The splash guard has a good fit and an opening spout to make additions whilst in operation.
It seems a little noisy to me, all stand mixers are if you're stood next to them for prolonged periods of time.
The head lift mechanism seems a bit clunky you have to hold it in release until the head lifts to the top rather than just a flick to release.  A minor issue in the scheme of things, it's sturdy and doesn't feel like it would break.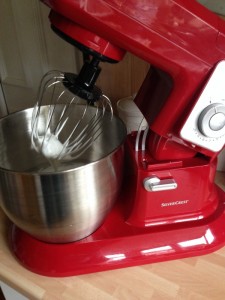 It has a good power, the 1200w motor certainly seems cut out for it, with a wide range of speeds plus a pulse button which I actually found very useful for folding in (better than the fold function on a k-Mix as I had more control)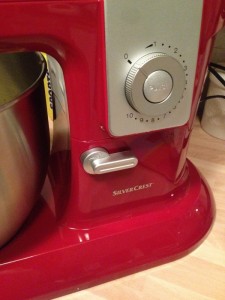 There's also a glass blender attachment included with a 1.5l capacity, it made light work of quickly blitzing homemade soup.  There are no further attachments available (pasta maker, mincer etc) and no way of attaching alternatives to the machine.  Something to bear in mind if you can see yourself wanting to go down that road in the future.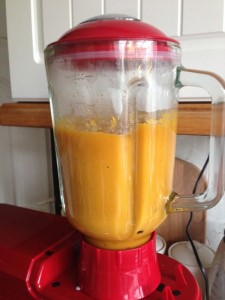 The power cable length is an adequate size and caused no issues being too long or too short.
It's available in red and cream from Lidl, in store, from the 13th November priced at £79.99.  My feelings are its a good starter mixer for a good price.  It's not as glamourous in the looks department when you compare it to the likes of Kitchenaid and Kenwood but at a quarter of the price then I'd say that was allowed.  It works well, as it should and would be a big bonus in the kitchen if you don't already have a stand mixer.  The glass blender attachment is a helpful extra.  With a 3 year warranty I don't think you can go far wrong with this mixer if you want the help in the kitchen but are mindful of budget – all that's left for you to decide is the red or the cream!
You can see more on the full spec and details on the Lidl website here including a video of it in action.
Sponsored Post
Reviews will always be my honest opinion following testing and using in my own home kitchen.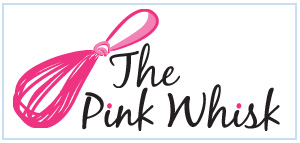 Ruth Clemens, Baker Extraordinaire