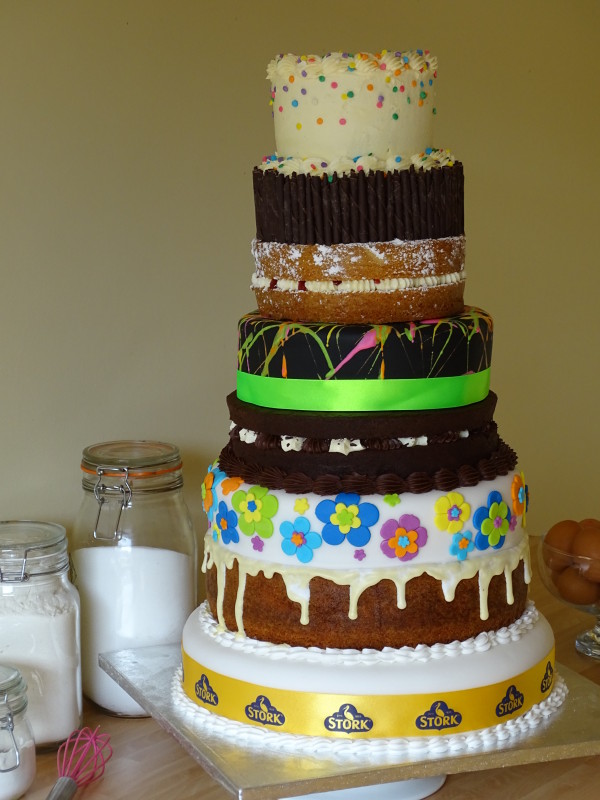 This past week has passed in an absolute blur of flour, sugar and eggs! I have had the huge honour of working on a cake collaboration with Stork to create a celebration birthday cake for Mary Berry's 80th Birthday this week!
I think it has to be the biggest project I've ever worked on.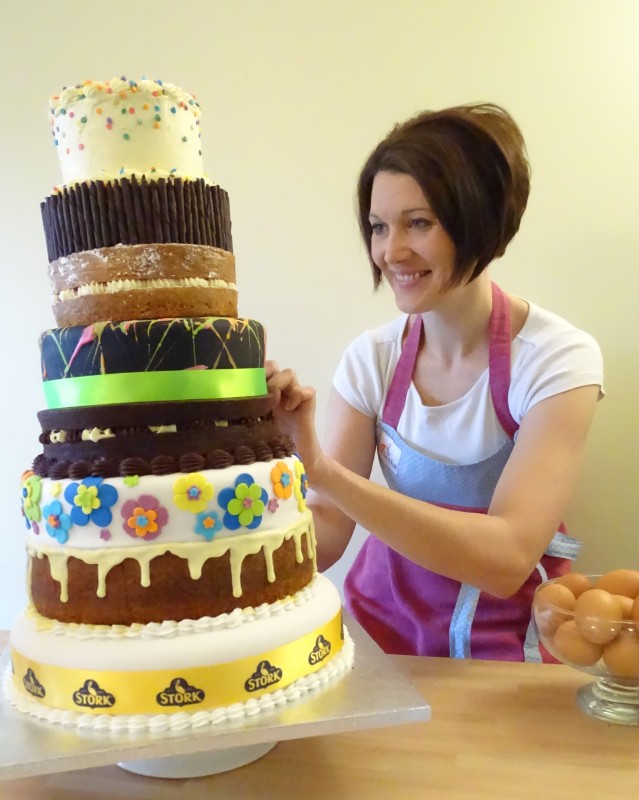 The cake was made up of a whopping 8 tiers each celebrating a decade of Mary's life from the 1940's to the 2010's including a community collaboration wedding cake, Gin, lemon and elderflower drizzle, a light and fluffy Victoria Sponge topped with a Pinata cake to name but a few.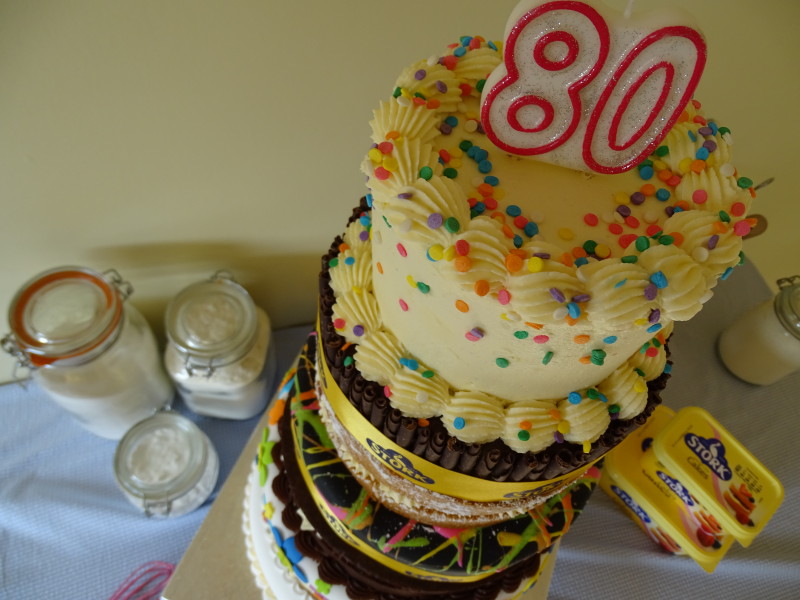 As you'd imagine the cake took a huge amount of work, I used 42 eggs, over 3kg of Stork and the finished cake weighed in at a hefty 16.5kg – not one to be eaten in a single sitting! (nor could I lift it myself!)
Here's a link to a quick video to see how it all cake  came together
https://amp.twimg.com/v/d93408a3-19b0-4ab6-92f4-0b50def8e0b8
Happy Birthday Mary!
xx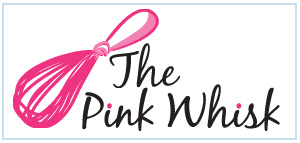 Ruth Clemens, Baker Extraordinaire