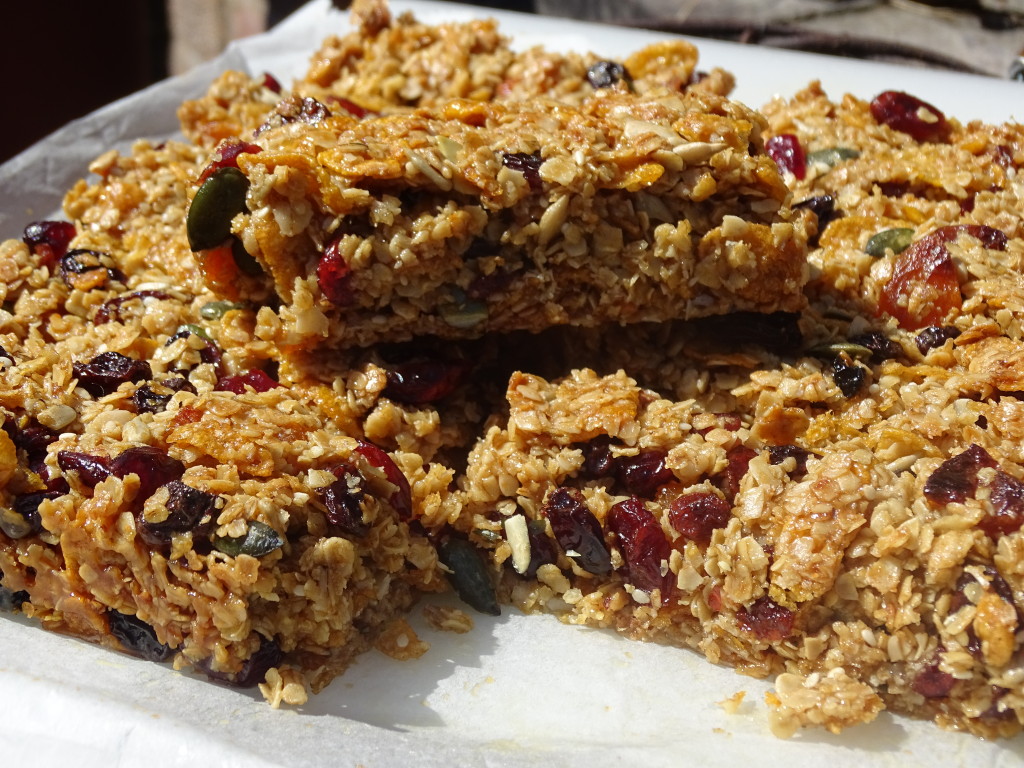 Something lovely again for you this Friday, Granola Bars – a recipe pinched from a fabulous friend and I've only fiddled a little bit with it – honest!
Packed with seeds and fruits these are just delicious.  Please turn a blind eye to the butter and sugar and enjoy!
Ingredients:
190g butter
150g soft light brown sugar
110g golden syrup
300g rolled oats
45g cornflakes
75g dried apricots, chopped
75g dried cranberries
75g sultanas
25g pumpkin seeds
25g sunflower seeds
1 tbsp sesame seeds
Makes: 1 x 8" square tray
Preheat the oven to 160c(fan)/180c/Gas Mark 4 and line an 8" square tin with non stick baking paper.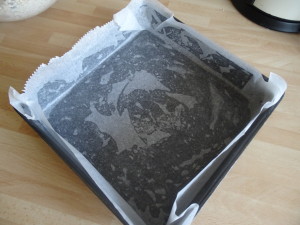 Melt together the butter, sugar and golden syrup in a pan over a low heat until the sugar has dissolved.
In a large bowl mix together the oats and cornflakes, add in the fruits and the seeds and mix it all up.  If there are other seeds or dried fruits you prefer then just substitute them, nuts work well too.  It's a great recipe for using up the odds and sods of packets left in the cupboard!
Pour over the mixture from the pan and stir it well until everything is well coated.
Tip it into the tin and spread and level out using the back of a fork.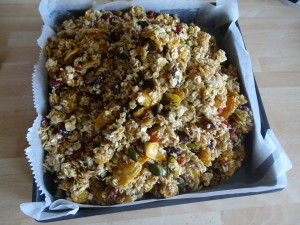 Bake it in the oven for 25 minutes until lightly golden on top.
Allow to cool in the tin.  Gently mark it into bars or slices whilst it's still a little warm and leave to cool fully.
Remove from the tin and cut completely into bars and serve.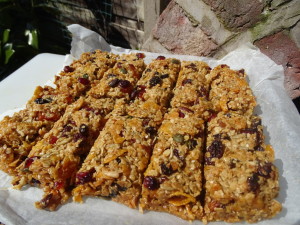 The perfect burst of energy you need!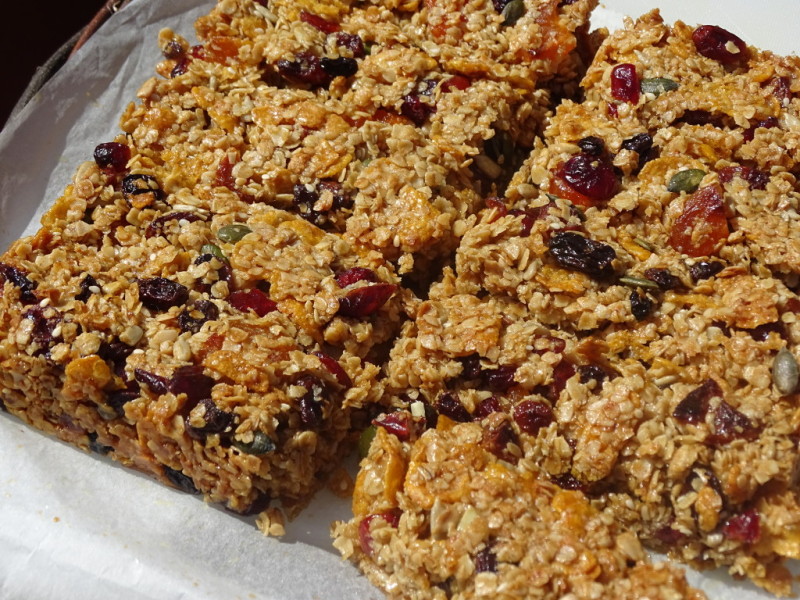 Granola Bars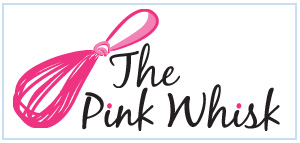 Ruth Clemens, Baker Extraordinaire