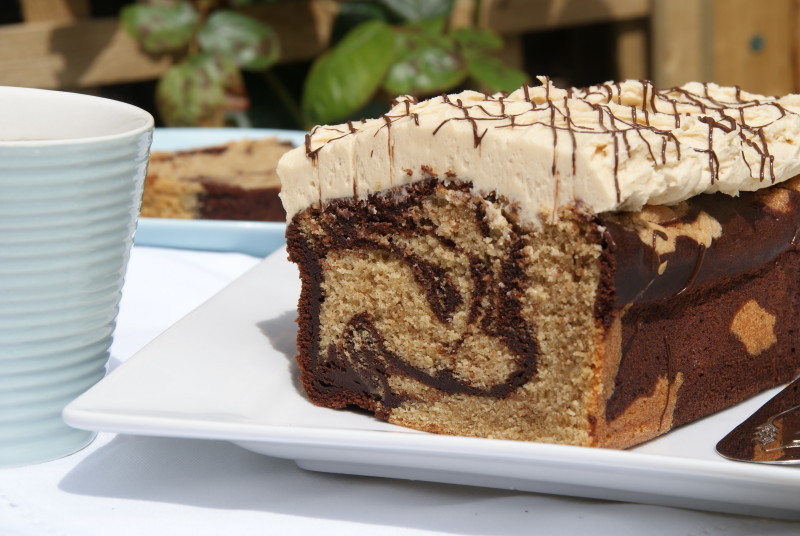 How about this for sharing with friends or in fact a hungry family?  A lovely coffee and chocolate marble loaf cake for you today.  Quick and easy to rustle up and I'm sure you have all the ingredients to hand!
Ingredients:
Cake
175g butter, softened
175g caster sugar
3 eggs, large
175g self raising flour
2 tsps of instant coffee dissolved in 1 tbsp boiling water
2 tbsps cocoa powder mixed to a paste with a little boiling water
Frosting
100g butter, softened
200g icing sugar
2 tsps instant coffee dissolved in 1 tbsp boiling water
10g dark chocolate
Makes: 1 x 2lb loaf cake
Line a 2lb cake tin with a preformed paper liner, or line with non-stick baking paper and preheat the oven to 160c(fan)/180c/Gas Mark 4.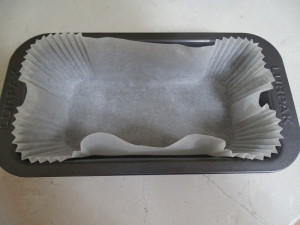 Cream together the softened butter and caster sugar until light and fluffy.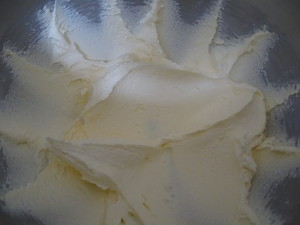 Beat in the eggs one at a time, adding them gradually and trying to keep the mixture aerated rather than soupy before adding the next egg.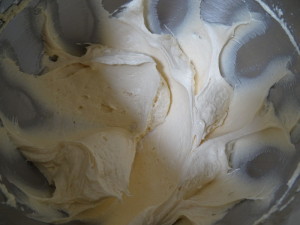 In goes the flour and just a light mix until the cake mix is even.
Add the instant coffee dissolved in the boiling water and mix in well.
Measure out approx 200g of the mixture into a smaller bowl.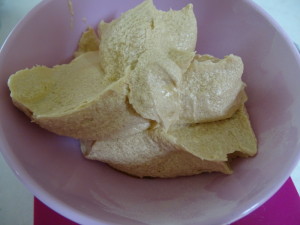 Into this smaller portion mix in the chocolate paste.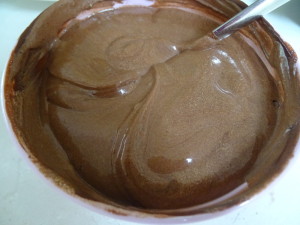 Now layer them into the lined tin to create smaller pockets of chocolate mix throughout the cake.
Run a skewer or knife through the mix to lightly marble and gently smooth the top a little.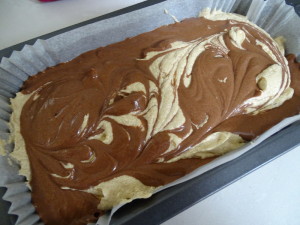 Bake in the oven for 50-55 minutes until the cake is fully cooked through – test it with a skewer to make sure it comes out clean.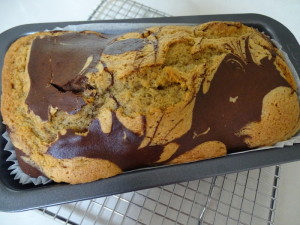 Transfer the cake to a wire rack to cool.
Once it's cooled make up the frosting, beat together the softened butter, icing sugar and the coffee dissolved in hot water.  Beat until it's lovely and light.
Spread over the top of the cooled loaf cake.
To add the chocolate drizzle, you only need a couple of squares of chocolate.  What happens to the rest of the bar once you've opened it I can't be held responsible 😉
Easiest way to melt a small amount of chocolate like this is to put the squares into a small disposable piping bag and set it into a mug of warm water, making sure the water doesn't get into the bag.
Leave it for a couple of minutes until fully melted.  Dry off the outside of the bag and snip off the end.  Drizzle it over the top of the frosting.
Serve!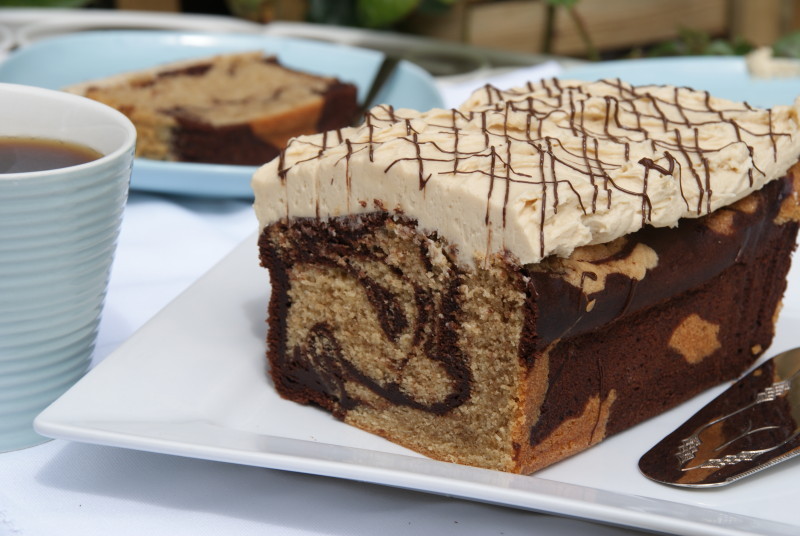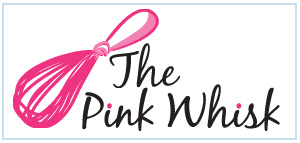 Ruth Clemens, Baker Extraordinaire