So here is another little snippet of life in the new Pink Whisk Kitchen, and some of my favourite bits too – the gadgets!  I love a good dose of technology, products that make life quicker and easier.  Spending so much time in the kitchen I knew that I had to do all I could to make the kitchen work for me.  Here's some of my favourite things…
Aquatap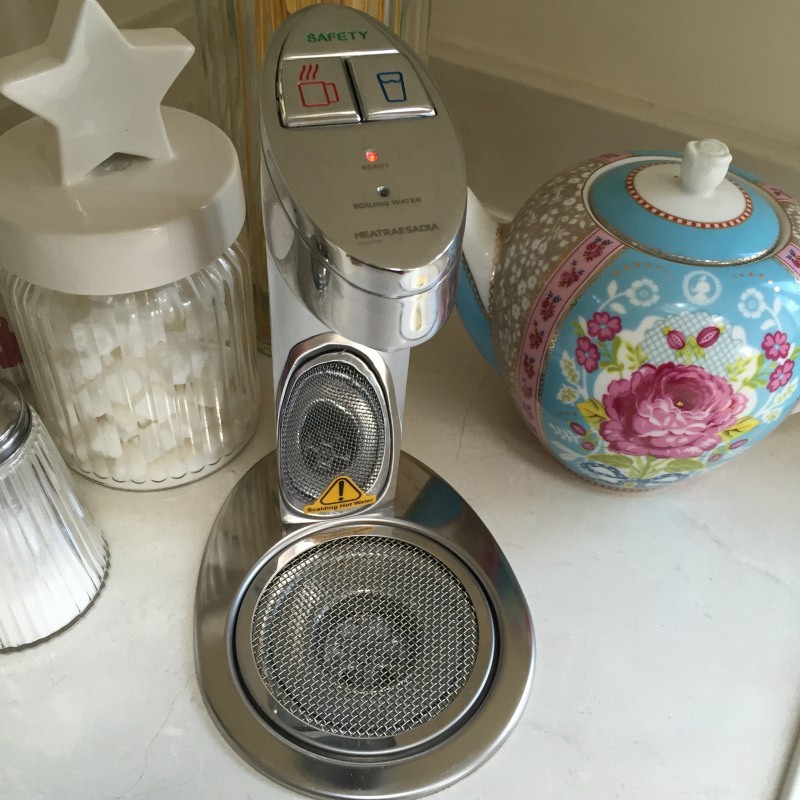 I knew when planning the kitchen that I wanted a boiling water tap (I work powered by tea)  I also knew I didn't particularly want it setting on to the sink (just my preference).  We looked at many different sorts of taps, all with varying different tank capacities and different set ups and of course differing costs too.  In my research I came across Heatrae Sadia and the Aquatap,  a British company that do a  selection of units.
They offered me a unit free of charge for use in The Pink Whisk Kitchen 🙂
It's a counter mounted appliance which delivers both boiling and chilled water.   The control units do take a fair space so these should be planned in when considering fitting one of these.  We have the boiling water tank directly underneath in the back of the corner cupboard, although it would fit under a standard sink, and the chilled water piped through from the garage/utility space.
The tap is controlled by a safety lock, you can't knock it on by mistake so there's no danger of children accidentally turning on the hot water.  It doesn't hiss and spit at you as it gets going like some boiling water taps I've tried and I've not worried about the kids making hot drinks with it at all.
Obviously my tea drinking is on an industrial scale and I'm in the kitchen all day everyday, I should also just point out that I am fussy about my tea, none of us are keen on tea from a machine it's just not right!  The boiling water from the Aquatap really is boiling and cups of tea taste just like they should.  It seems like a little thing not waiting for the kettle to boil but quite honestly I am a definite convert.  It's not just for the brews though,  instant access to boiling water makes many kitchen jobs so much faster – pans of boiling water for cooking, soaking shallots for a couple of minutes to drain and remove their skins easily, skinning tomatoes, blanching veg in the chilled water.  Plus of course instant chilled drinks when the hot weather kicks in.
I won't lie, they're expensive at approx. £2000 for the boiling and chilled water tap, £925 for the boiling water option only and one of the higher end options we looked at.  Kitchen renovation budgets aren't small but they are tight and deciding where to spend the money is no easy task.  The Heatrae Sadia Aquatap would be well worth allocating that much of the budget to, having used it day in day out for the past couple of months I'm a convert and wouldn't like to be without it.   They're available through lots of plumbing retailers but the best starting point would be the Heatrae Sadia website – Heatrae Sadia Aquatap
USB Plug Sockets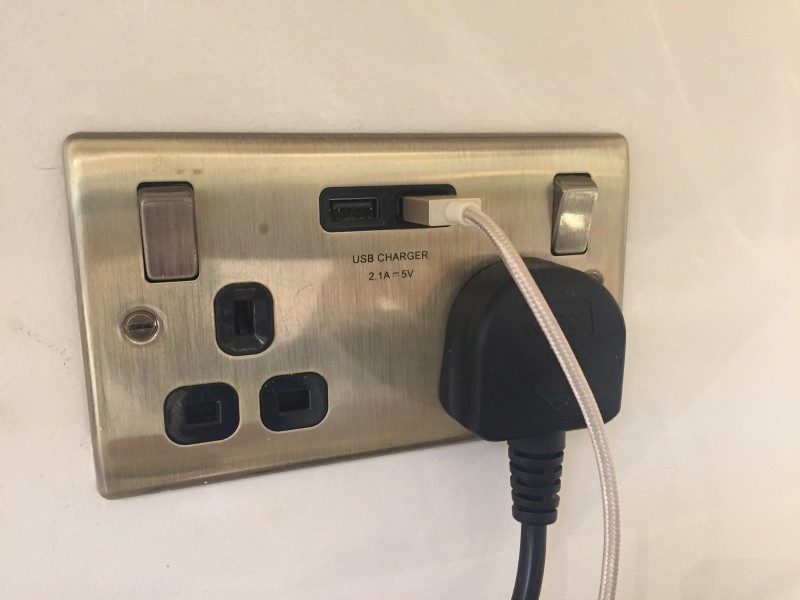 From a big investment to a small one these are equally worth their weight in gold as a boiling water tap.  Perhaps anyone with a houseful of teens can identify with the search for an available charger?  So much these days is charged via a USB cable from phones and cameras to all sorts!  These plug sockets are just ingenious with 2 USB charging ports above the plug sockets,  we have 2 sets of these in the kitchen and they are a complete god send!  They're available from all sorts of everywhere, Amazon, B&Q and most DIY places, price is approx. £10.  If you're considering them then I'd whole heartedly recommend installing 1 or 2.
Sonos Speakers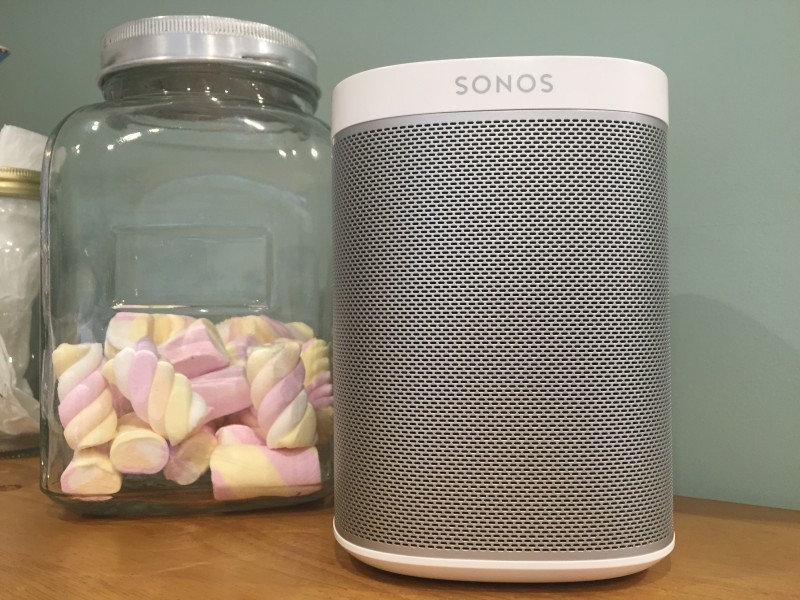 I bought 2 of these speakers from John Lewis with my birthday money.  Working on your own day in day out can be a lonely business and whilst I do enjoy the peace and quiet sometimes you need a bit of company (the sort that doesn't come in dog form, lying under your feet waiting to trip you up) and I get that from the radio.   Sonos is a brilliant system,  it's connected to the wifi and controlled via an app on your phone.  The system is expandable and you can add speakers to different rooms and control them all separately.  You can stream your own music, listen to the radio and stream from all sorts of music services too if you're down with the kids.  The system is extremely easy to set up, plug them in, get the app and it's plain sailing from there – I did it, so it's got to be simple!  The sound is brilliant, I'm not a techy sound kind of person but it is great.  There's all sorts of different speakers and sound bars available, but I went for a PLAY:1 and PLAY:3 that more than adequately fill the kitchen with great sound.
The only downside I've found to these is that if the kids have the app on their phone they can change the volume and what's playing at will grrrrrrr!  I need to take better control of my boys!  Time to crank it up and dance around the kitchen!
You can see more about the SONOS system just here at John Lewis.  The price of them varies depending on the speaker you go for from £169 for the PLAY: 1, £229 for the PLAY:3 and upwards for the larger speakers and soundbar.
iRobot Roomba 650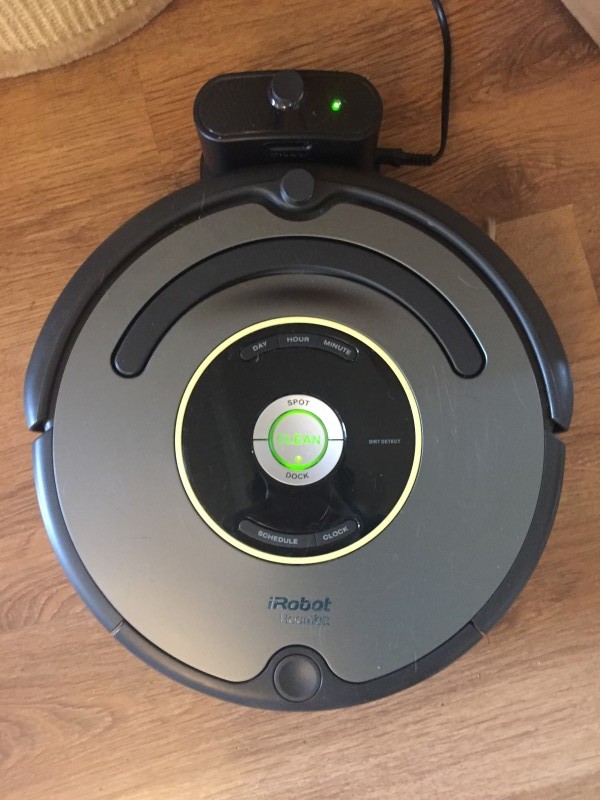 A bit less housework falling at my door – yes please sign me up!  Our little vacuum robot keeps on top of the dust and bits that accumulate on the floor as soon as you've turned your back.  I do however need to learn to spend less time standing and watching it in admiration.  I have it programmed to vac late at night.  It comes out from it's docking station does it's stuff and then heads back to recharge itself.  It works really well and manoeuvres itself around the kitchen covering every section navigating the breakfast bar stools, the dog's water bowl and any other random pairs of shoes that people might have left lying around.
It's programmable to vac whenever you want it over a 7 day cycle and I've found it a god send in keeping on top of things when I'm busy.  I just wish it could push the mop around too 😉
It's a luxury, I admit that, but it takes one job off my never ending to do list it's very definitely a keeper.
iRobot Roomba is available from iRobot directly and is priced at £399 but shop around the internet and there's lots of offers to be found.  Of course there are lots of other robot vacuums on the market so if you're interested in one then have a shop around, you won't look back!
Lights and splashback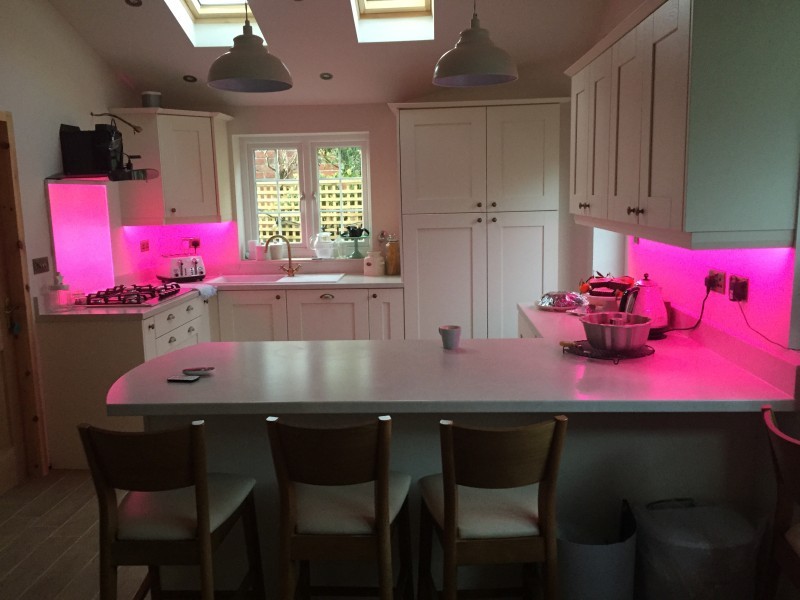 Some days it's a pink day and others I'm feeling more turquoise!  We have LED under unit lighting and a lit splashback too.  Controlled very simply with a remote control.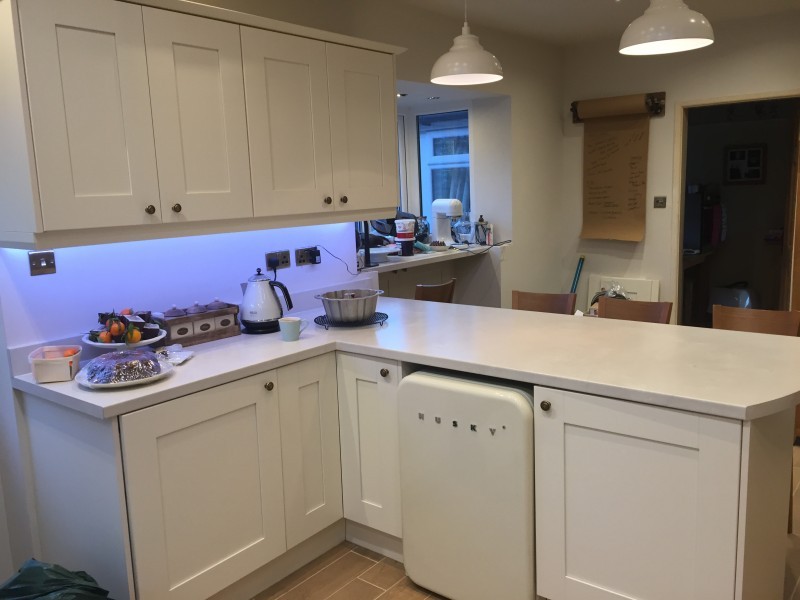 There's a disco option (also known as the headache setting) and of course a regular white and warmer options too.  For a bit of ambience and late night chilling I love these lights!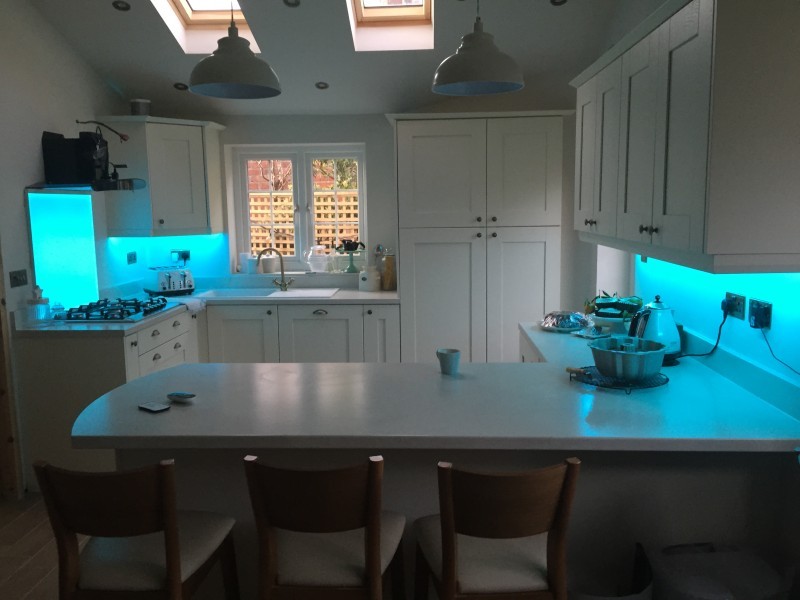 The splashback was bought from eBay from Premier Kitchens Direct on eBay for £249.99  and the strip lighting was a kit bought from Lyco.  I phoned their customer service and they advised exactly what I needed to order.  Their kits start from £34.99 – Lyco
So that's a few of my favourite frivolous bits!  Now tell me your favourite kitchen gadgets?  I'd love to hear and I'm sure I can fit a few more in!
Ruth
xx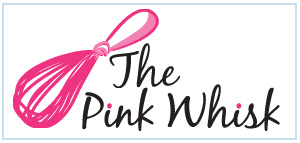 Ruth Clemens, Baker Extraordinaire