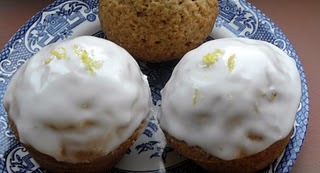 You can always rely on Mums!  Mums mind children when you're flat out, Mums give you a hug when you're adamant you can't possibly do one more thing….and Mums make great Ginger Muffins coated in sticky lemon icing!  They also write it up for all The Pink Whiskers too!
Here's my Mum's recipe for fab Ginger Muffins Thanks Mum xx
Ingredients
280g plain flour
1 tbsp baking powder
4tsp ground ginger
1 tsp ground cinnamon
a pinch of salt
115g soft light brown sugar
3 pieces of stem ginger in syrup
2 eggs
175ml milk
6 tbsp sunflower oil
2 tbsp golden syrup
2 tbsp syrup from the jar of stem ginger
Lemon Icing
150g icing sugar, sifted
1 tbsp lemon juice
Makes 12 muffins.
Grease a 12 hole muffin tin with butter or sunflower oil.
Preheat oven to 200C/180C (fan)/ 400F/Gas Mark 6.
Sift the flour, baking powder, ginger cinnamon and salt together into a mixing bowl. Stir in the sugar and the finely chopped stem ginger and mix well – the ginger's very sticky and it needs to be evenly distributed through the muffins.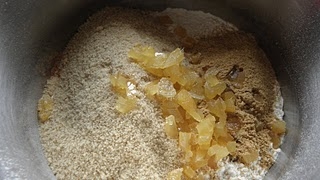 Break the eggs into a jug or bowl – make sure it's large enough to hold all the liquid ingredients. Beat the eggs lightly, beat in the milk, oil and the syrups.Beat well as the golden syrup will stick to the end of the whisk -sorry it's not pink but I used pink measuring spoons! (I've rubbed off the pink magic on my Mum too!)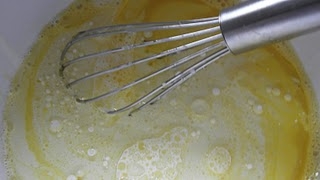 Make a well in the centre of the flour mixture and pour in the egg mixture. Stir until just combined – don't over mix it.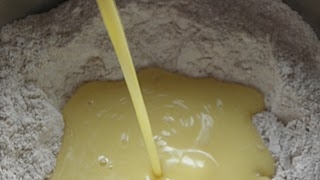 Spoon into the muffin tin – I use a little sunflower oil to grease the tin – you will need about one tbsp of mixture for each muffin.
Bake for 20 minutes or until the muffins are well risen, golden brown and firm to the touch.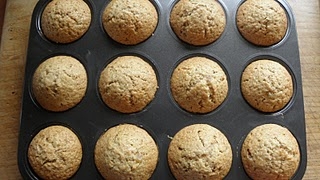 Leave to cool in the tin for 5 minutes, remove and then serve warm or continue to cool on a wire rack.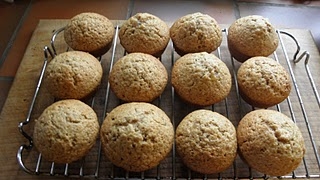 Lemon Icing
Sift 150g of icing sugar and add 1 tbsp of lemon juice, mix until smooth and spread on the muffins. Sprinkle a little finely grated lemon zest or top with a sliver of stem ginger.
The muffins are delicious on their own but iced with lemon icing and they are lovely. I quite fancy trying a dark chocolate topping next time I make them. – Look forward to trying those Mum! x
Ruth Clemens, Baker Extraordinaire
Finalist on BBC2 The Great British Bake Off