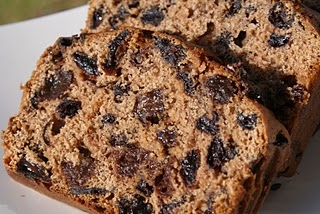 A super quick recipe if you're organised and soak the fruit the night before, just do it when you're brewing up.  I created this when I had an urge to bake tea loaf, but went to the cupboard to find I'd used most of my dried fruit for the vat of boozy fruit I've got on the go.  I have to say dried cherries and blueberries in a tea loaf are just lovely – a nice tangy bite to them, definitely a good invention.
Ingredients:
290ml strong black tea340g mixed dried fruit – sultanas, cranberries, cherries and blueberries (if you want a traditional tea loaf just use sultanas and raisins)115g caster sugar225g self raising flour1 large egg, beaten
Preheat the oven to 170c/150c Fan/Gas Mark 3.Soak the fruit overnight in the tea.  I do this late evening before I go to bed, usually when it's my turn to brew up.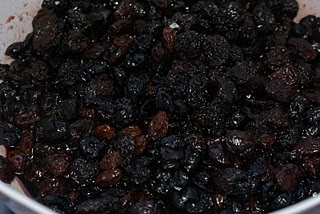 The following morning stir through the sugar followed by the beaten egg.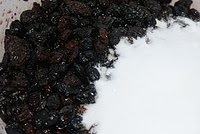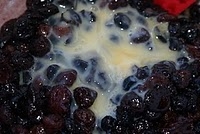 Finally sift over the flour and stir till thoroughly mixed.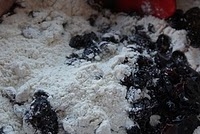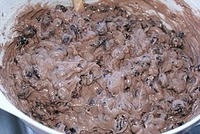 Add the mixture to a lined 2lb loaf tin.  I also tried out these dinky little loaf cases from Sainsburys.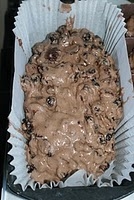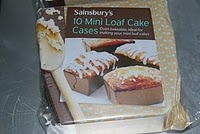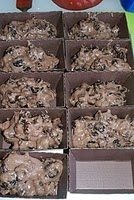 Bake in the oven for approx one hour to one hour 15 minutes, cover with a loose sheet of baking paper if the top is starting to brown too quickly.  The loaf is done when a skewer inserted into the cake comes out clean.  If you are using mini loaf cases they take about 40 minutes to cook.
Remove from the oven and allow to cool.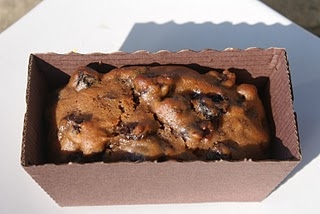 Delicious any time of the day – but definitely best with a cuppa!
Mini Loaf Cake Cases – Sainsbury's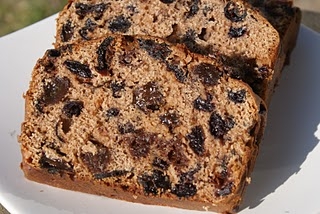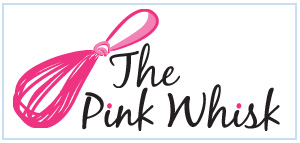 Ruth Clemens, Baker Extraordinaire
Finalist on BBC2 The Great British Bake Off