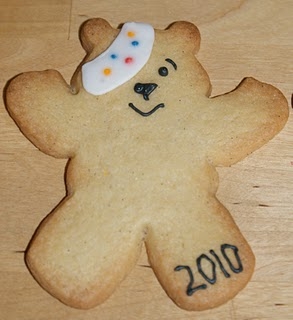 I'm sure many of you will be baking to raise funds for Children in Need so here's my how to for the perfect Pudsey Bear Sugar Cookies.  Children in Need is Friday 19th November 2010 – you can find out more here.
ASDA stores are giving away Pudsey Bear cutters to children this week, so please ask in your local store and get baking for Children in Need.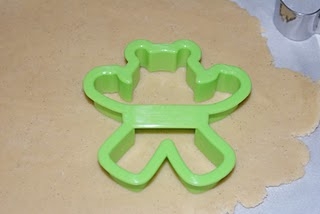 This post is also dedicated to two of the reasons I bake – introducing Dylan and Finlay.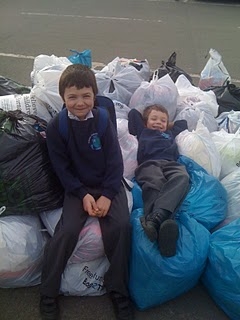 This afternoon I am headed into school to talk to their classes on instructional writing and how I write recipes – wish me luck!
Ingredients:
Cookies
225g butter
225g caster sugar
1 egg, large
1 tbsp vanilla bean paste
375g plain flour, sifted
Royal Icing
500g icing sugar
1 tablespoon of Merriwhite
90ml water
or 1 packet of Silver spoon Royal Icing Sugar
Cream together the butter and sugar until light and fluffy.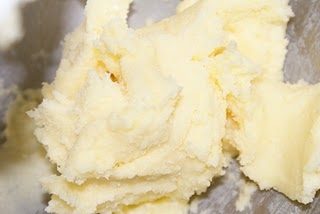 Add the egg and the vanilla bean paste and mix well.  I use vanilla bean paste because I like the vanilla seeds through the cookie, if you can't get hold of it use the seeds from one vanilla bean pod or 2 tsp vanilla extract.
Add the sifted flour and thoroughly mix to a dough.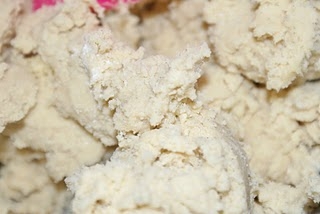 Split the dough in half.
Take two sheets of baking paper and lay one on your worksurface.  On top place one half of the cookie dough.  Top with the second sheet of baking paper.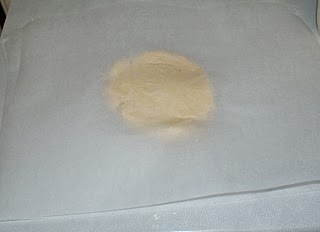 Now roll out the dough, between the two sheets to approx 4mm thick.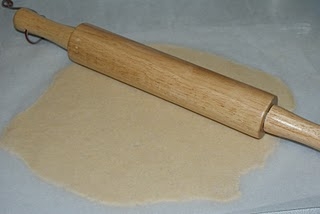 Place the rolled out dough, still in the baking parchment, in the fridge to chill for half an hour.
Repeat with the second piece of cookie dough.
Preheat the oven to 160c Fan/180c/Gas Mark 4.
Once the dough is nicely chillled it will be much easier to cut out perfect cookies.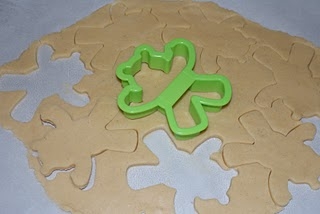 Cut out your cookies and place on a greased or lined baking sheet,  chill again for a further 15 minutes or until they are completely hard again.  The chilling stops the cookies from spreading and will help them keep their shape.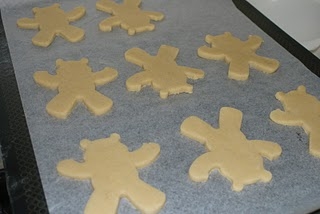 Keep re-rolling the scraps and chilling again between two sheets of baking paper until you have used up all the dough.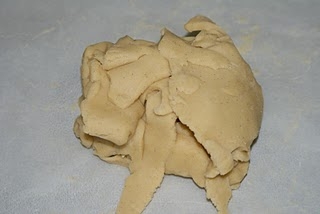 Bake in the oven for approximately 12 minutes until the cookies are golden brown on the edges.  Baking times will vary depending on the size of cutter you are using, times here are based on a 2 1/2″ cookie.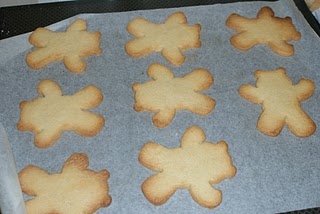 Remove from the oven and allow to cool for a couple of minutes on the tray before transferring to a wire rack to cool completely.
For the decoration mix up some royal icing to a thick pipeable consistency.  I use Merriwhite powder which replaces the egg white and it can be bought from online sugarcraft shops.  Alternatively Dr Oetker sell sachets of egg white powder on the baking aisle but they can be difficult to get hold of.  Trusty failsafe is to buy a packet of Silver Spoon royal icing sugar and mix it up following the instructions on the packet.
Add a couple of spoons to a piping bag fitted with a small round nozzle and pipe the outlines of Pudsey's bandana.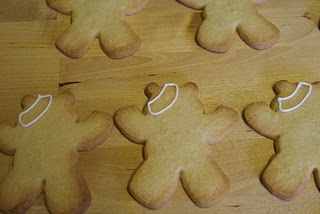 Colour one spoonful each of royal icing red, blue and yellow and add the spots to the bandana.
Colour a couple of spoonfuls black, using a gel paste colour and add in Pudsey's features.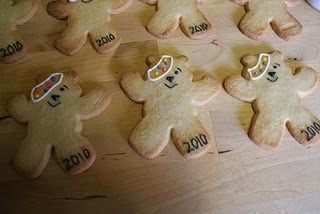 Take a couple of spoonfuls of white royal icing and add a tablespoon of water to make it a runny consistency – use to fill the bandana outline you piped earlier – squeezy bottles make this much easier but are not essential.  You will only need a couple of drops of this per bear.  Encourage the icing around the spots using a cocktail stick.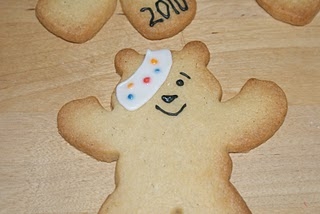 Leave to dry.
Then show your spots, sell lots and raise a fortune for Children in Need!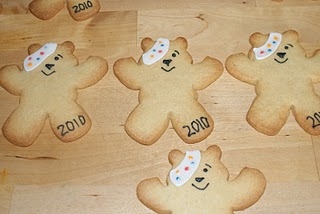 Pudsey Sugar Cookies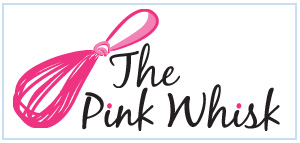 Ruth Clemens, Baker Extraordinaire
Finalist on BBC2 The Great British Bake Off