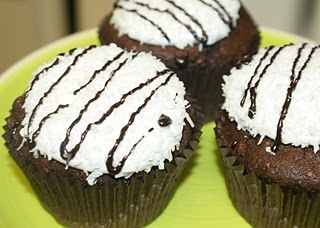 Chocolate and coconut were made to go together, add in some marshmallow and it's heaven in a snowball!
Ingredients:-
Cakes
200ml milk
2 tsp malt vinegar
75g dessicated coconut
140g butter, softened
200g caster sugar
1 1/2 tsp vanilla extract
2 eggs
55g self raising flour
165g plain flour
3/4 tsp bicarbonate of soda
60g cocoa powder
Marshmallow
225g caster sugar
85ml water
1 x 7g sachet of gelatine
50ml water
Topping
20g dessicated coconut
50g plain chocolate to drizzle
Preheat the oven to 160c Fan/180c/ Gas Mark 4.
Begin by measuring the milk for the cakes into a jug and add the malt vinegar.  Set to one side.  The vinegar in the milk takes the sweetness from the milk and makes an alternative to buttermilk which can be difficult to get hold of in the shops, not to mention expensive!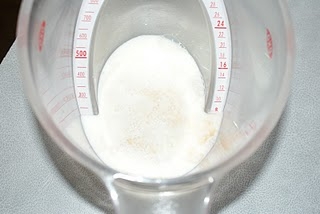 Cream together the butter and sugar until light and fluffy.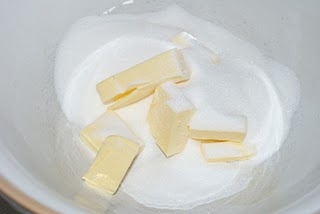 To the creamed butter and sugar add all the dry ingredients, vanilla, eggs and the milk from the jug and combine well.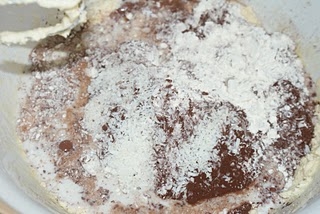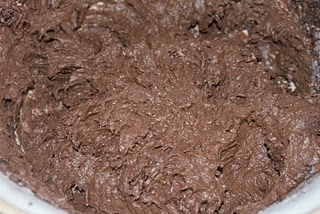 Add the mixture to cupcake cases and bake in the oven for 22-24 minutes until well risen and firm to the touch.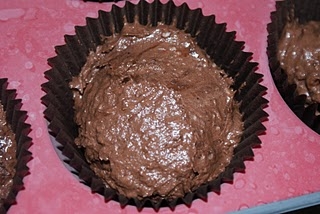 Remove from the oven and allow to cool on a wire rack.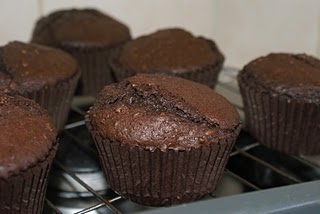 Once the cakes are cooled its time to make the marshmallow topping.   You will need to get hold of some of the Dr Oetker gelatine in sachets.  Tescos and Sainsburys and Waitrose sell it on the baking aisle.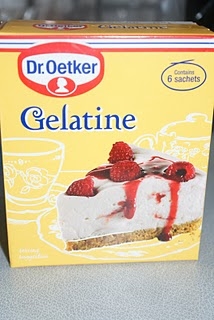 In a small jug dissolve one sachet in 50ml hot water.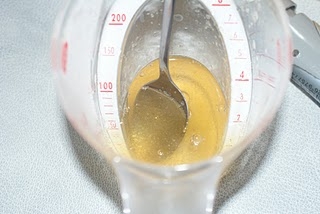 Place the sugar and 85ml water in a pan and heat until the sugar dissolves.  Keep boiling the sugar syrup until the temperature reaches 113C.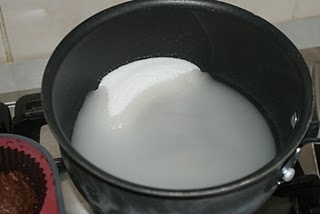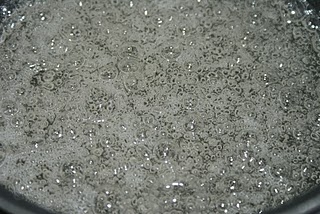 Place the gelatine dissolved in the water into the bowl of a stand mixer fitted with the whisk attachment or a large bowl.  To the bowl add in the hot sugar syrup and start whisking carefully.
Keep whisking until the mixture goes to a meringue like stage, you want to get it to soft peaks and this will take about 5 minutes whisking by machine.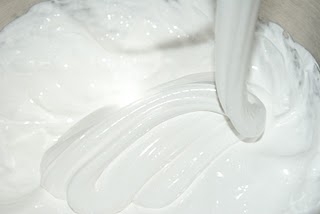 Take a disposable piping bag and a large plain nozzle, fit the nozzle to the bag and give it a good twist – this will stop the marshmallow coming out until you're ready for it!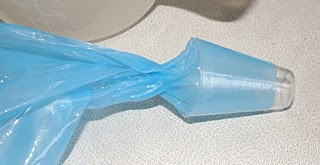 To make the bag easy to fill fit it over the top of a jug, then fill with your marshmallow.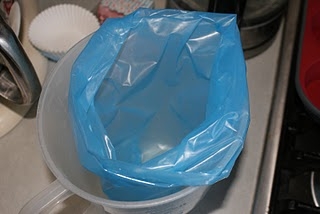 Place the coconut for the topping in a small bowl.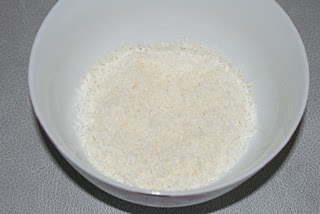 Pipe snowball blobs of marshmallow on to the tops of the cakes, working with a small amount of cakes at a time,  dip into the dish of coconut to coat.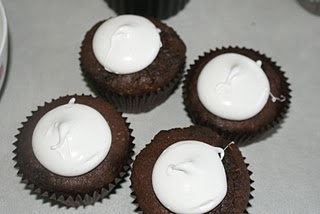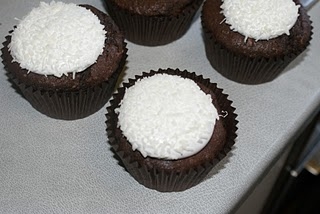 Melt 50g dark chocolate and drizzle over the cakes to decorate.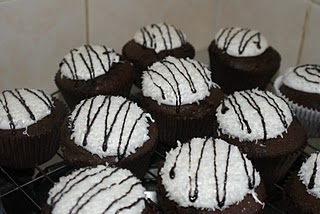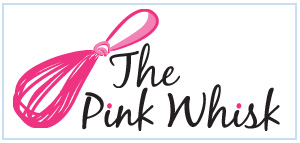 Ruth Clemens, Baker Extraordinaire
Finalist on BBC2 The Great British Bake Off