What would my pride and joy be? I bet you're all thinking its a fancy bit of equipment or in fact a super cool pink stand mixer of the Kitchen Aid variety?  Well you'd be wrong, my pride and joy is my oven.
Buying a fancy pants oven was never on my list of priorities, in a house where being strapped for cash is the norm when we were buying our oven the budget was meagre.  Baking day in day out from sunrise to sunset for the Bake Off nearly killed my oven, it developed a death rattle and wouldn't heat up above 180c, we limped along together.
On the set of Bake Off we had superly expensive Neff Ovens, we're talking over £1,000 each – holey moley!  Disappointingly for said brand new mega bucks ovens the doors came off in our hands (frequently), they cut out in protest after being on for three hours or so.  I came away very dissappointed with the all singing all dancing, remortgage your house Neff Ovens, they were definitely crossed off my list.
Stoves however came to my dying ovens rescue and offered me one of their ovens the SEB600MFS to be exact, it retails around £340.  The oven has now been in operation for a couple of months in my kitchen, tested to it's limits and it is indeed my pride and joy plus I'm ready to tell you all about it.
If you're looking for a new oven you really can't go wrong with this one!
FS
SEB600MFS
I'm not going to give you the full spec. but you can find it here, what I will do is tell you from a baking point of view why for me it's the perfect bakers oven.
Unlike many electric fan ovens you can turn off the element in the top and just bake with the fan – the top element plays havoc when baking anything as it browns cakes quickly before they're cooked through and will ruin a bake.My dead oven had to have one shelf positioned at the top with a big baking tray on to protect whatever was baking below.
The thermostat is ACCURATE – heck that's a first for any of my ovens, I still bake with an oven thermometer just for reassurance – old habits die hard.
Two telescopic slider shelves and eight shelf positions, you wouldn't believe what a difference these make to the cake tin/baking tray juggling act, no more burnt arms for me!
The biggest test I know for an oven is baking a Victoria sponge or a tray of cupcakes, invariably one side browns too quickly, the Stoves oven gives a completely even bake right across the shelf = perfectly domed sponge and cupcakes, no more cracked volcanos for me.
So do I like it?  Too right I do, my Stoves oven is my pride and joy.  If you're looking for the perfect baking oven I have no hesitation in recommending this one.  Oh and you can cook in it too, trouble is I don't find that half as enjoyable!
Stoves
Due to lots of requests asking what equipment I can't live without I'll be bringing you more In The Pink Whisk kitchen episodes as the weeks go by (In between the recipes of course).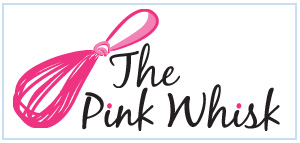 Ruth Clemens, Baker Extraordinaire
Finalist on BBC2 The Great British Bake Off