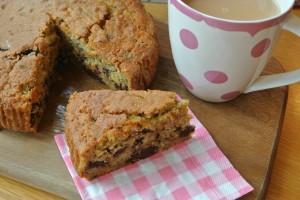 This is a really unassuming cake, looks like nothing but tastes amazing.
It's not often my boys ask me to make something in particular but the other half will beg for this cake.   I see some bribery tactics up my sleeve….
Ingredients:
200g caster sugar
125g butter, softened
2 eggs, large
1 whole orange
1 tsp vanilla extract
1/4 tsp salt
250g plain flour
1/2 tsp bicarbonate of soda dissolved in 180ml water.
200g dark chocolate
Makes 1 x 8″ cake
Preheat the oven to 160c (fan)/180c/Gas Mark 4.
Prepare an 8″ tin by lining with baking paper.  I'm using a paper liner, because I'm a lazy oik.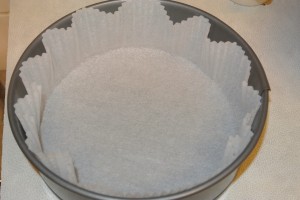 Dissolve the bicarbonate of soda in the water and set to one side.  Good ol'  jug!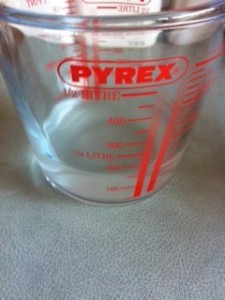 Cream together the butter and sugar until light and fluffy.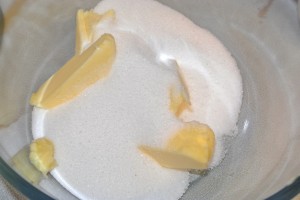 Add the eggs and vanilla and beat well until fully combined.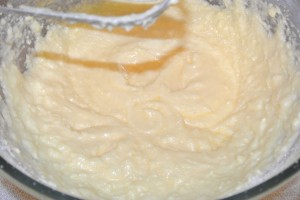 Add the flour and salt to the mixture and fold through until you have an even consistency.
Take the whole orange, remove the brown stalky bit if it has one.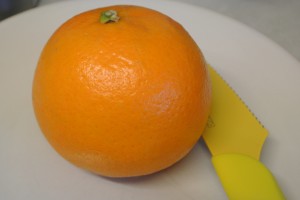 Chop it into rough chunks by hand and then blitz in the food processor, skin and all.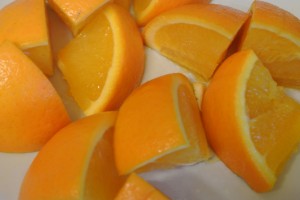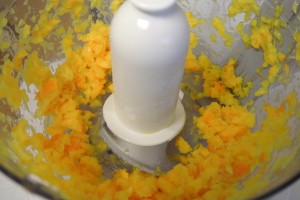 Don't puree it too finely so its dissolves to mush just until the pieces are like a chunky marmalade.
Add this to the cake batter along with the water and bicarbonate of soda and stir.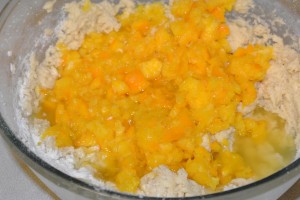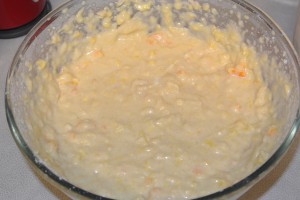 Don't say it, I know it looks vile…
Chop the block of chocolate into fairly large pieces, about 1/2cm squares.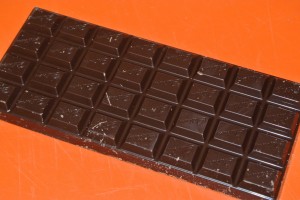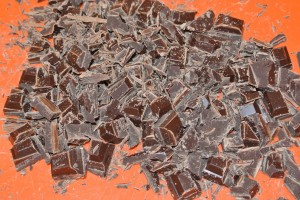 Finally add the chocolate and stir through to combine.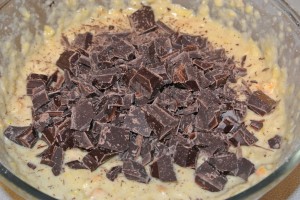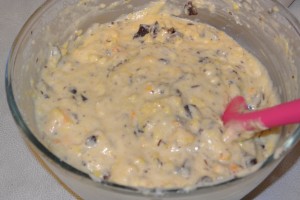 Pour the mixture into your prepared tin and bob it in the oven to bake.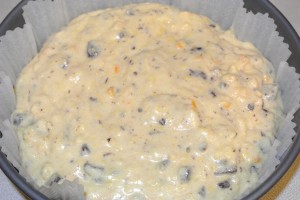 An 8″ cake should take 45-50 minutes to bake, however it's really important to test it by inserting a skewer which should come out clean.  If the skewer still has cake mixture clinging to it return it to the oven and check further every ten minutes.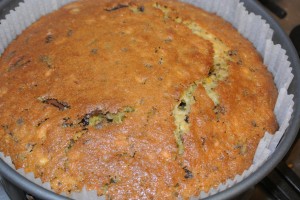 I normally like to give really accurate bake times for my recipes but depending on how big (and how juicy) your orange is will affect the baking time.  Occasionally I have had one of these cakes take just over one hour to bake so do check your cake!
Once baked right through remove from the oven and allow to cool fully on a wire rack.
Serve with a big mug of tea!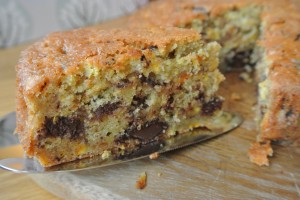 Chocolate Orange Cake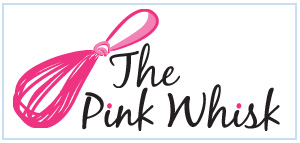 Ruth Clemens, Baker Extraordinaire