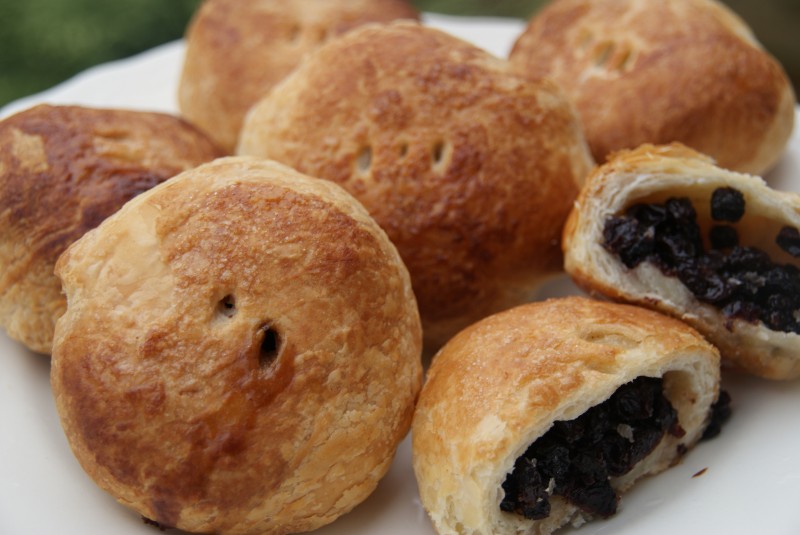 These are one of the first things I ever remember baking – they're super easy for the kids to do and blooming lovely to eat of course too!
Simple ingredients, quickly whipped up into fabulous treats, what more could you want?
Ingredients:
1 x 500g packet of puff pastry (or if you're feeling adventurous you can make your own, the recipe is just here)
200g currants
30g melted butter
100g caster sugar
1 tbsp water
To glaze: a little milk and 1 tbsp caster sugar
Makes 8.
Can easily be frozen baked or unbaked if you're trying to show some restraint!
Preheat the oven to 200c (fan)/Gas Mark 7 and grease or line a baking tray.
Mix up the filling, currants, melted butter, caster sugar and water in a smallish bowl.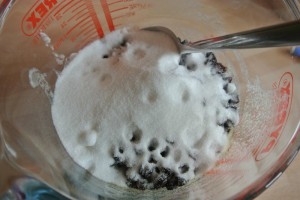 A quick note on currants – try and buy a decent quality pack of currants otherwise they can be gritty and full of little stalks and you don't want to faff around destalking currants!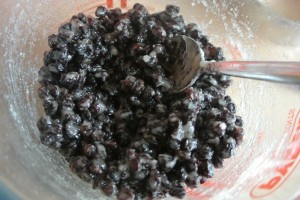 Roll out the puff pastry on your lightly floured worksurface to about the same thickness as a £1 coin and cut out 8 x 12cm circles – don't worry if the edges are missing off some of the circles and if you can't get 8 out of the rolled out sheet stack all the offcuts one on top of each other and roll it out again (stack, don't scrunch them into a ball).
Now getting the filling into the pastry circles can be a bit of a juggling act, especially if you like them loaded with fruit so what you need are 2 circle pastry cutters – one big one at about 12cm round for cutting the pastry circles and one about 6.5cm round for the shaping.
Time to fill!  Take one pastry circle and sit it into the small pastry cutter – see?  nice little pocket for putting the filling in!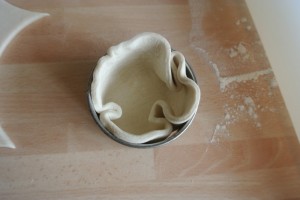 Add a good generous spoonful of the currant mixture and then fold the edges together into the middle.
Dab the pastry with a little water if it won't stick together.  Its important to get a good seal so that they don't split apart in the oven.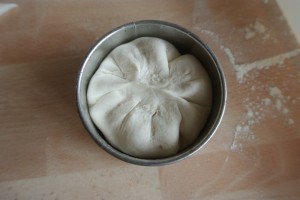 Push it gently out of the cutter, turn it over so it's right side up and set it onto the baking tray.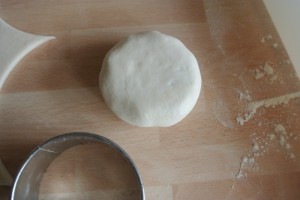 Shape all your Eccles cakes and then add 2-3 slits to the top with a sharp knife.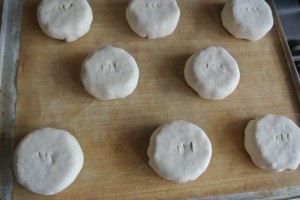 Brush them with milk and scatter over with caster sugar.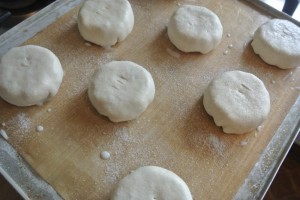 Bake them in the oven for 18-20 minutes until lovely and golden brown.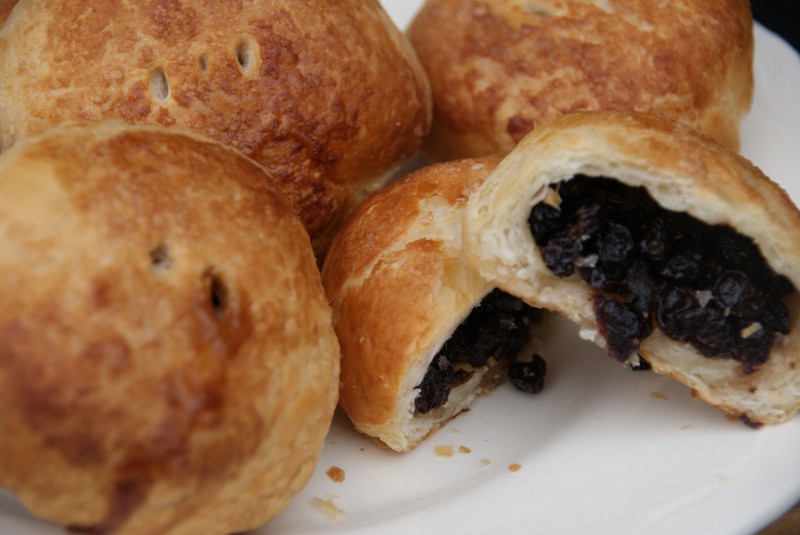 And before you say it, yes I know this isn't a traditional traditional Eccles Cake recipe, but it is just how I like them and I hope you will too.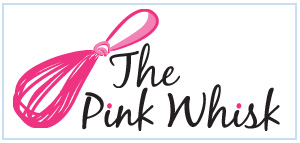 Ruth Clemens, Baker Extraordinaire