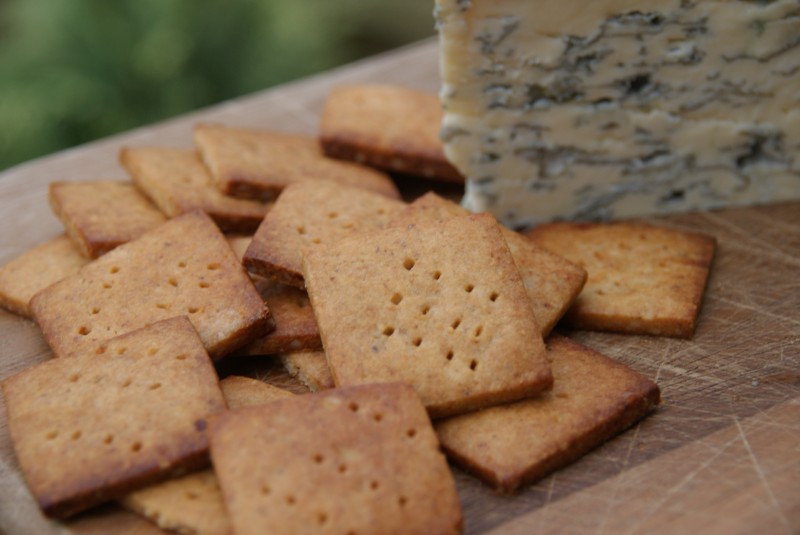 Hello gang!  Hope you've all had a fab summer hols?  Well I'm back to the baking and kicking off with a savoury recipe for these delicious blue cheese and walnut biscuits.
Over the summer I made thousands of biscuits (quite literally) for Alex James – to be served at the launch of Blue Monday at The Big Feastival.  I've had quite a few requests for the recipe so of course here it is.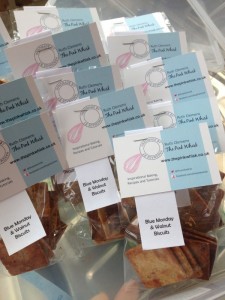 Now I will say although I love cheese I'm not a big fan of the blue stinky variety however Blue Monday has me as a convert and you will need restraint not to eat these straight from the cooling rack!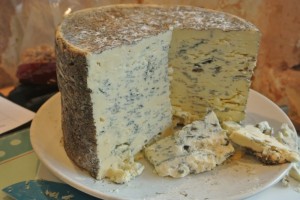 Ingredients:
75g walnuts
150g plain flour
1 tsp baking powder
1/2 tsp salt
60g butter, cold diced
60g Blue Monday (or your favourite blue cheese eg Gorgonzola)
1 tbsp sunflower or vegetable oil
1 tbsp runny honey
Makes 40 x 3.5cm square biscuits
Start off with the walnuts.  You will need them fairly finely chopped so that you can roll out the finished dough.  Blitzing them in the food processor is the easiest way but you can chop them up with a knife too.
The whole of the dough is made in the food processor but can easily be done by hand in a bowl too – the steps are just the same.
Mix together the plain flour, baking powder and salt.
Add the cold diced butter and blitz (or rub in by fingertips) until the mixture resembles fine bread crumbs.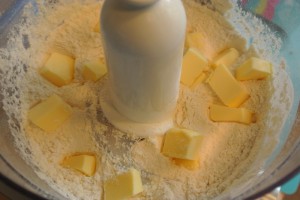 Crumble in the cheese and mix again until it's well combined and there are no big chunks of cheese remaining.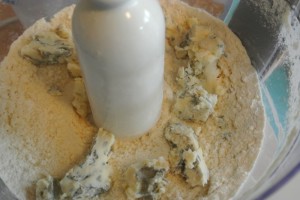 Mix through the chopped walnuts.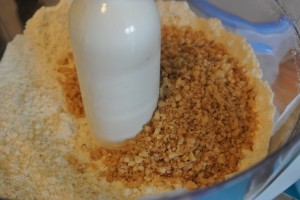 Measure the oil and honey into a small bowl.
With the processor running add the liquid down the shoot and allow the dough to just come together.
Take the dough and roll it out between 2 sheets of non-stick baking paper to an even depth of about 3mm.
To chill the dough drop the rolled out sheet into the freezer for 30 minutes.  The dough is soft at room temperature and to stop the biscuits pulling out of shape this really helps.
Preheat the oven to 180c (fan)/200c/Gas Mark 5.
Once frozen take the sheet out of the freezer and you can cut it easily into biscuits. If it comes out kinked just wait a few mins for it to start to soften before gently flattening it out.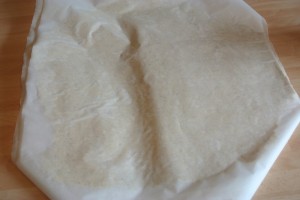 I've cut mine out in 3.5cm squares using my kitchen ruler and a pizza cutter but you can use any sort of cutter you prefer.  Prick each biscuit with a fork.
If the dough is still firm and easy to handle they can be transferred to a lined or well greased baking tray straight away.  If it's softened pop it back in the freezer for 15 minutes before moving onto the tray.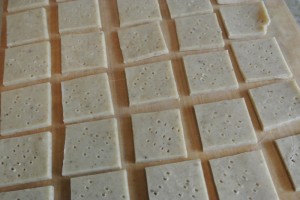 Bake the tray of biscuits in the oven for 7-8 minutes until nicely golden.  7 minutes if they've defrosted, 8 minutes if they're still frozen.  Keep an eye on them, they're easy to overbake – larger biscuits will of course take longer to bake.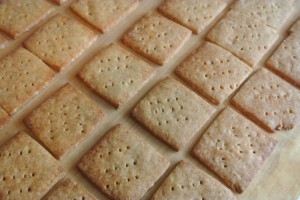 Transfer them to a cooling rack after a couple of minutes.
If you're not eating them right away reduce the oven temperature to 100c (fan)/120c/Gas Mark 1/2-1 and pile all the biscuits into a roasting tray.  Bob them in the oven for half an hour, remove from the oven and allow to cool fully again before storing in an air tight container or indeed packaging up in bags!  This zaps off any extra moisture left in the biscuits keeping them crisp and tasty for longer.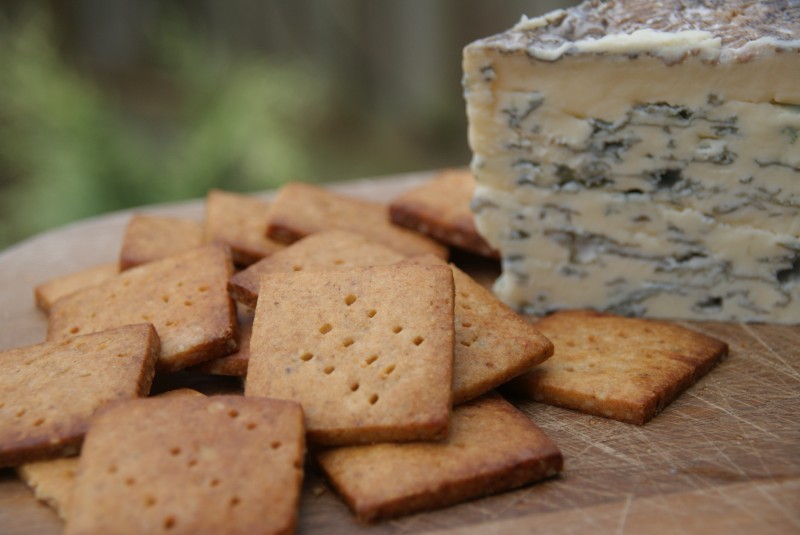 Blue Monday is available from Deli's and good online cheese suppliers and, if you fancy heading to The Big Feastival next year all the info is here – I'll be there again for sure!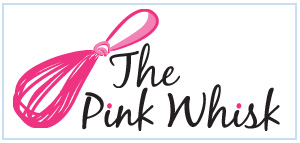 Ruth Clemens, Baker Extraordinaire