So not my usual kind of post, in fact I hardly ever review things but I'm making an exception for this one.  Why?  Because I'm seriously impressed and it's turned into a real boost in my kitchen plus I'm treating one of you to one too!
No, it's not a new tin, a new ingredient (or a washer upper – although one of those would be HIGHLY useful!)  It's a Google Nexus 7 by Asus.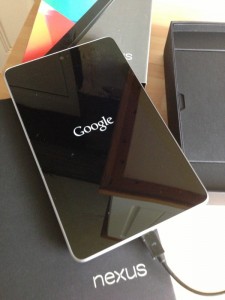 Yes, we have an iPad in our house, do I ever know where it is?  Well yes, I do, it's attached to a child.  Or it's stashed in one of their bedrooms battery flat as a pancake.
My kitchen is of the tidgey tiny variety so moving my laptop in there is just a no go, there's just no room to bake when I've tried it.  So, instead I dodge between the kitchen and the dining room where said laptop resides or I peer into the screen of my phone through clouds of icing sugar which is equally troublesome.
So I set about testing out the Nexus 7 from Argos and found it was just perfect for me in the kitchen. Why I am I love with it?  Well it's mine for one, little boys mucky fingers are banned, so it's always where I need it.  Plus it's been treated to it's own pink case as a deterrent should anybody be thinking of making off with it!
I seem to live a life online, whether it's here on the blog, facebook, twitter, instagram you name it I'm a social media addict and I can keep an eye on it all whilst I bake! I can email, facebook, tweet from the kitchen and I can see it all clearly too.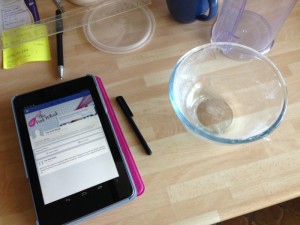 I bake my own recipes but have to look them up on the blog first, I wish I could hold them all in my head but that's an impossible task.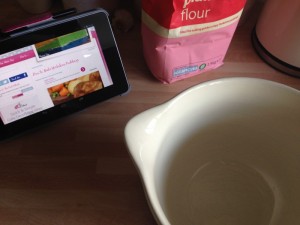 I can access all my recipe docs via dropbox whilst I stir the pans and weigh out ingredients.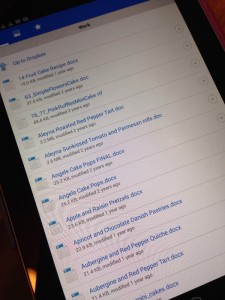 In a spare minute I'll read the latest food mags online via the apps – Tesco, Morrisons, my Good Food Magazine subscription and various others I've collated over time.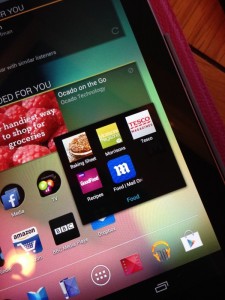 I can convert a recipe on the hoof using an online converter from cups to grams.
Oh yes, I can watch the telly if I'm stuck in the kitchen later on at night 😉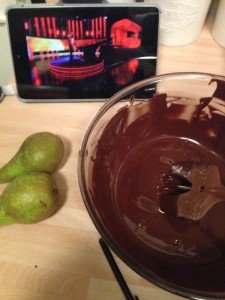 It's not slow and it doesn't get stuck like some of the tablets I've tried out in the past.  The battery life is good, it's got a quick start up from turned off and controlling it is pretty intuitive too – a must for someone like me!
Judging by the new Lakeland catalogue I'm certainly not alone in my tablet/kitchen revelation – they have a tablet stand and stylus making an appearance in their 2013 gift catalogue.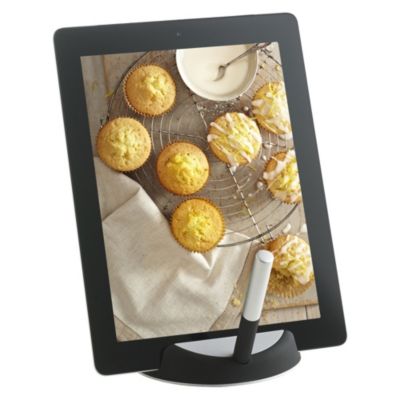 I've been ordering my ingredients shopping online with the Tescos  shopping app adding things to my basket throughout the week as recipe ideas pop into my head – saves a million lists and then forgetting to take them out shopping with me.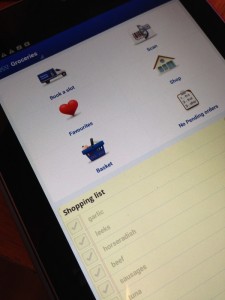 I've been ordering my cake decorating supplies whilst I'm drafting out the cake, sat on the sofa!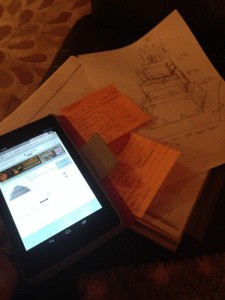 Plus it's on sale for £149.99 at Argos making it a whole lot cheaper than an iPad and much more manageable in size too.  I think it's worth every penny.
I'm not going to go into all the specs and I'm sure it's capable of a lot more than I'm using it for but for a perfect kitchen helper – this one is top of my Christmas list, the Nexus 7 is staying put in my kitchen!
Now I wouldn't be so mean as to tell you about something great for your kitchen without offering you the chance to own one yourself now would I? I've bought one for you and I'm going to give it away to one lucky Pink Whisk reader.
************************
COMPETITION IS NOW CLOSED.  The winner of the Nexus 7 is  comment
572. Lisa Cann
Lisa has been contacted directly and will be receiving her Nexus 7 shortly!
Thanks to everyone for entering
**************************
X
To enter:  Leave a comment on this post telling me what you would use it for in the kitchen if you were to win! (Facebook and comments emailed to me do not count -you have to come to the blog post on the website to leave a comment).  Giveaway closes at 5pm Friday 6th December 2013.  Open to UK residents only.  Only one valid entry per person. 1 winner will be chosen at random from all the valid comments received shortly after closing and will be contacted directly. Prize is a Nexus 7 by Asus, 16GB Wifi Model.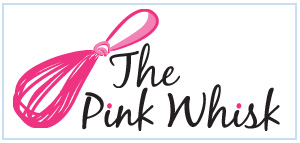 Ruth Clemens, Baker Extraordinaire